Ripping a page from MySpace, Facebook will soon let you add music to your profile page
What year is it, 2006?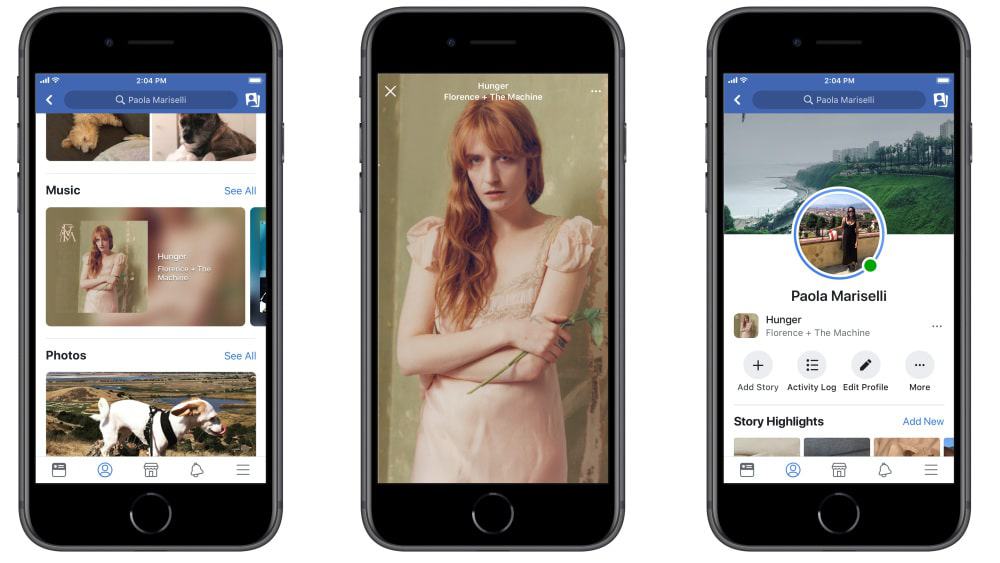 Taking a cue from the iconic MySpace, Facebook will soon let you add clips of your favorite songs to your profile. Right now, you're limited to just showing what artists you like. This isn't the only music-related news from the social networking giant.
Under the new feature, your friends can listen to clips of your favorite music from your profile page. In the future, however, the company could add the ability to listen to entire songs, assuming it can complete a streaming partnership with Apple Music, Spotify, or a similar service. This is also a result of Facebook and Universal Music deal that was finalized last year.
Updated Lip Sync Live features
According to a Wednesday report, Facebook's previously announced Lip Sync Live feature has now rolled out to users in many countries.
Similar to a feature on Musical.ly, Facebook's tool lets you add a popular song to lip sync with when shooting a live video. To broaden the service, Facebook is now adding lyrics to Lip Sync Live. At present, the lyrics options are pretty limited, but it will expand in the coming weeks and months.
Soundtracks for Stories
The company is also rolling out a soundtracking feature for Stories. With the feature, you can pick from a catalog of songs, choose the section you want, and overlay it on a Story. You can also, naturally, share these clips to your News Feed.
All three of these initiatives are possible thanks to recently acquired music licenses between Facebook and major record labels.
If you are a music lover, these new features are worth considering. They are just the latest in a series of product announcements from Facebook in recent days. Earlier, the company announced a simpler version of Messenger 4. Last week, it announced it would resurrect MTV's "The Real World" on Facebook Watch in 2019.
Will you start adding music clips to your profile page? Let us know below. 
Editors' Recommendations:
Follow us on Flipboard, Google News, or Apple News