How to easily sell your smartphone – the complete guide
It's an upgraders life for me…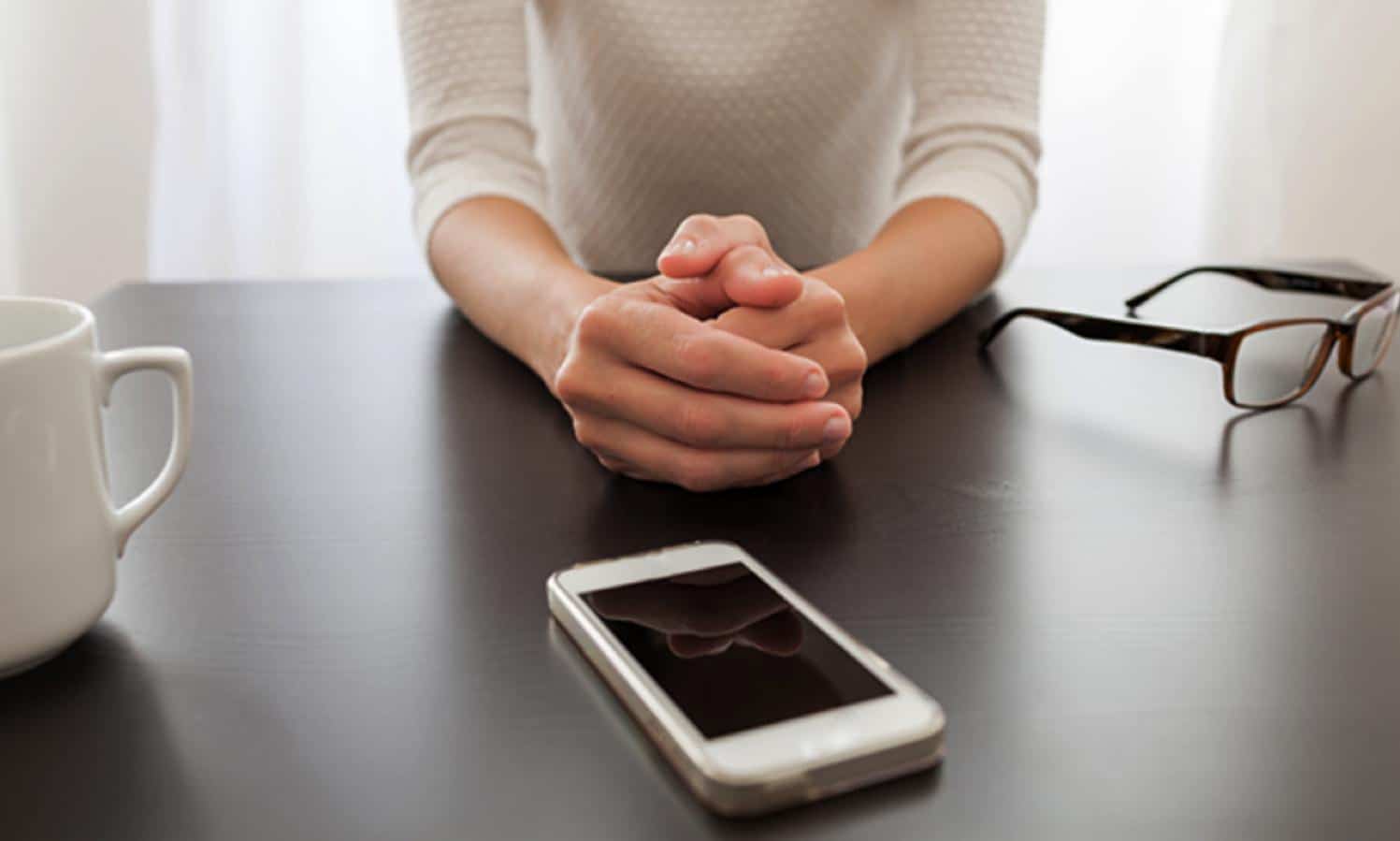 The urge to upgrade is strong. There's a constant influx of new devices to the market, and companies like Apple and Samsung bring new flagships annually. There's emerging evidence that we're slowly changing our upgrade habits, with Kantar Worldpanel reporting that the average American waits 22.7 months now before getting a new device.
Roughly 1.5 billion smartphones were sold last year, and according to International Data Corporation, that number is going to increase. That's a lot of potentially unused, unloved smartphones languishing in that drawer in your kitchen, slowly depreciating in price and utility. In this guide, we're going to go over some options for turning that phone into cash and how to go about it smartly.
Deciding what to part with
Spring cleaning is cathartic and can be profitable. If you're anything like me, you possibly have several mobile devices tucked away from when you changed carriers or otherwise upgraded. We're also intimately attached to our phones, so if you find you can't bear to part with them, there's still a few options open to you for keeping their utility.
You might be keeping a spare just in case, or want to pass it on to another family member. You could also repurpose it as a smart home device or a security cam. These are all great reasons for keeping it around, just be aware that the resale value will continue to drop the longer you have it.
Keep the box
Seriously, this is important. If you want top-dollar for your phone, you'll want to hold onto the original box and all accessories. If it came with earbuds, keep them packaged and use another set. Having the original packaging also helps when shipping it to the new owner and it will help protect it in transit.
Now for some research
Once you've gathered that together, it's time to figure out how much your phone is worth. Generally speaking, you'll get more money from a private sale but it also carries the most inherent risk. Trade-in deals are often close in price, but you'll be locked to the carrier and the payout is generally in money-off a new device. Lastly, selling to companies that specialize in this makes the whole process simple, but you'll receive the lowest value on your phone. Having three options gives you as the seller the most chance of finding a way that suits you.
If you decide to go private, it's time for some Googling. Craigslist is often where the best prices are paid, but it's not for everyone. Search on eBay for your phone model and find ones similar in the description of condition and accessories to the one you're selling. You can also start the listing process and search there, often it will give you a good estimate of the price.
Checking trade-in values are straightforward, go to your carrier of choice and answer a few questions to get your estimate.
There are a few services that aggregate offer prices for you, such as Usell, sellcell, and Flipsy. These can save you time, but they don't search every database on the internet so use this as a rough guide only.
Unlocking for fun and profit
You might not be into flashing ROMs or otherwise customizing the supplied software on your phone, but we all understand profit. In this case, unlocked phones always fetch a premium so look into removing the carrier lock from your phone before selling. Often it's as simple as asking your carrier.
Choosing who to sell to
There are three main categories of where to sell your phone. You can sell on an online marketplace, trade-in to a carrier or sell directly to a company.
Online Marketplaces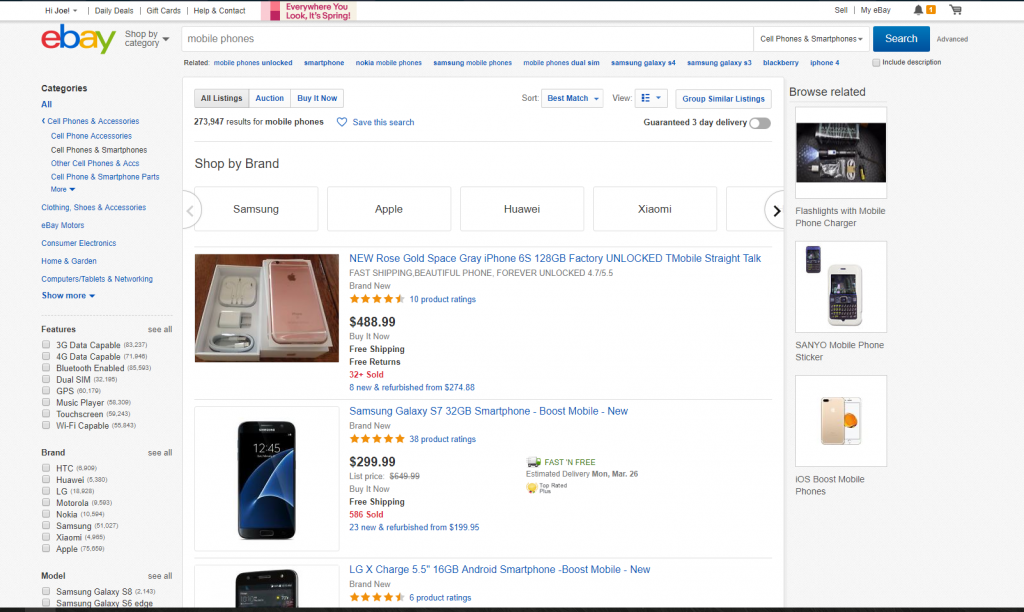 You'll get the most for your phone here, but it does require some work for that return. You'll need to create an enticing listing, take photographs, negotiate price and handle shipping or otherwise handing over the device.
Buyers on Craigslist seem to pay the most overall for the convenience of not waiting, but this isn't for everyone. You'll have to write up a listing, handle incoming offers and meet in person to hand over the device for cold, hard cash. Here's a more in-depth guide if you go this route.
Your next-best option for price is probably eBay, just remember to factor in things like seller fees and shipping costs into the equation. You'll also have to write up a listing, with eBay recommending some clear photographs of the phone. You can gamble slightly and set it as an auction, or use prior sale prices to set a "Buy It Now" price. With both, you get the protection of Paypal, which helps if any issues. It's worth checking average shipping costs yourself, in my use I've found the eBay shipping calculator to not always be accurate.
There are other marketplaces to choose from, with one of the prominent ones being Swappa. I see this one being used by Techtubers fairly often, so it's got a good reputation. It has fairly robust protections in place to prevent fraud, making it a safer place to buy (or sell) used phones. You will have to submit a verification photo of your smartphone and provide the IMEI or ESN for a blacklist check. Every listing is also manually reviewed by a team of mobile device experts. Here's the kicker – there's no seller fees on Swappa, it's the buyer that pays a small fee for using the service.
Trading in and up
It's very straightforward to get a price and trade-in your device nowadays. Most of the big stores have trade-in programs, and there's always your cell carrier as an option. Some, like Amazon, even give you a prepaid label to send your devices in with. Verizon offers a similar program, but for in-person appraisals.
Remember that most trade-in programs either give you giftcards or money off the next device, so choose the one that fits your next purchase needs. Also, the offer price is conditional with a final check once it's received, so be careful when describing the condition.
Here's a list of some of the bigger stores that offer trade-in progams:
Sell direct to a company
This is the easiest way to get some cash for your unwanted phones, but it's also the lowest return. Still, the convenience of just boxing up your phone and mailing it is appealing to many. Just like trade-in programs, you answer a few questions online and get a quote. Many of these services also send you packaging with a prepaid label, so all you have to do is drop the device in and send it back.
Here are a few of your best options:
Glyde
You Renew
Next Worth
If you prefer to sell in-person, there are often small independent operators in your nearest shopping mall who will appraise and might give you cash then and there. There's also a kiosk service called ecoATM where you can put your device in a machine, get it appraised, and get a payout. You'll need a government-issued ID to do this option.
ecoATM is part of the Gazelle brand, so it's a very trustworthy way to sell your phone easily.
How to wipe your phone
It's very important to wipe your phone back to factory settings before selling. Not only will it keep you safe, it also sets the device into the best state for the new owner. You'll want to sign out of any accounts on the phone first, then back up your precious files. Make sure to turn off any screen locks. Then you should turn it off, remove any SIM card or SDcard and turn the phone back on to wipe it. Make sure your battery is above 50% also.
On iOS devices
First, you need to sign out of iCloud and the iTunes & App Store.
If your iPhone is running iOS 10.3 or later, go to Settings > [your name], then scroll down and tap Sign Out. Enter your Apple ID and password and then tap Turn Off.
If you have an earlier iOS version, then go to Settings > iCloud > Sign Out. Tap Sign Out again, then tap Delete from My [device] and enter your Apple ID password. Then go to Settings > iTunes & App Store > Apple ID > Sign Out.
Now you can go to Settings > General > Reset > Erase All Content and Settings, enter your Apple ID and password if prompted, then tap Erase [device].
If you're switching to an Android or another phone that's not an iPhone, then make sure you deregister iMessage.
On Android
It's a slightly different procedure depending on brand, due to how Android is customized by the different manufacturers.
If you have a Samsung phone, then go to Settings > Lock screen and security > Screen lock type and choose None. On a Google Pixel, go to Settings > Personal > Security > Screen lock and choose None. Check in the manual for your phone if you have a different brand to these.
Then you have to remove your Google Account. On a Samsung Galaxy, go to Settings > Cloud & accounts > Accounts and tap on Google, then tap the three vertical dots in the upper right or More > Remove account. On a Google Pixel, go to Settings > Accounts & sync > Google and tap the three vertical dots in the upper right, then tap Remove account.
If you have a Samsung Galaxy, you should also remove your Samsung account. To do this, go to Settings > Lock screen and security > Find My Mobile. Then, enter your password, tap on your account at the top, and select More > Remove account.
You're ready to factory reset the phone now. Go to Settings > Backup & reset > Factory data reset and then tap Reset phone or Reset device. On a Samsung Galaxy go to Settings > General Management > Reset > Factory data reset and then tap Reset device.
Once the reset has completed and you're on the initial setup screen, power down the phone ready for its new owner.
Writing your listing
Once factory reset and powered down, clean your device with a soft, microfiber cloth. If you're not using an online marketplace, you can skip the rest of this section and go to the next one.
You'll next need to take several photos of the phone in good light, showing all facets of the phone and any accessories and the box you may have. If there's any damage to the phone, mention it in your listing and photograph it – it'll save any hassle later on. List specifications, a description of the condition, whether the phone is unlocked and any other relevant information – buyers love as much info as possible.
If you have any cases and accessories you bought for the phone, consider adding them to the listing. If any of them will work with your other devices, consider keeping them yourself, there's not much of a secondary market for cases etc but it might improve your offers.
For Swappa, you'll also need your IMEI for their blacklist check. Open your dialer and typing *#06# will usually display it, or there are a few alternative options if you prefer.
Sometimes eBay buyers will ask for the IMEI to do their own checks, use your discretion as to if you furnish it. Don't post it on the public listing, however, as there's a type of scam involving this.
Wrapping it up
Before sending off your smartphone to its new owner, we advise you charge it fully then hold the power button to turn it off. Not only will this help get positive feedback from the buyer, if you are sending it to a company it will expedite their appraisal process.
The safest way to send your phone is in the original packaging, as it was designed to protect it in transit. It should be fine to send in a padded envelope if so. If you have to use another box, make sure the phone is tightly packed and won't shift around during shipping. Wrapping it in bubble wrap is a great way to protect it in this way.
Protect your interests – always ship using tracked methods and insure for the full price. If anything happens in shipping, you as the seller is always on the hook. Give the tracking number to the buyer as soon as you have it, not only will you get better feedback – you might get repeat custom if you sell again in the future.
Got any stories or tips to add? Join us in the comments below. 
Follow us on Flipboard, Google News, or Apple News