You can now use Alexa's wake word on any Windows 10 PC
Apparently, it's not enough giving all your data to Microsoft…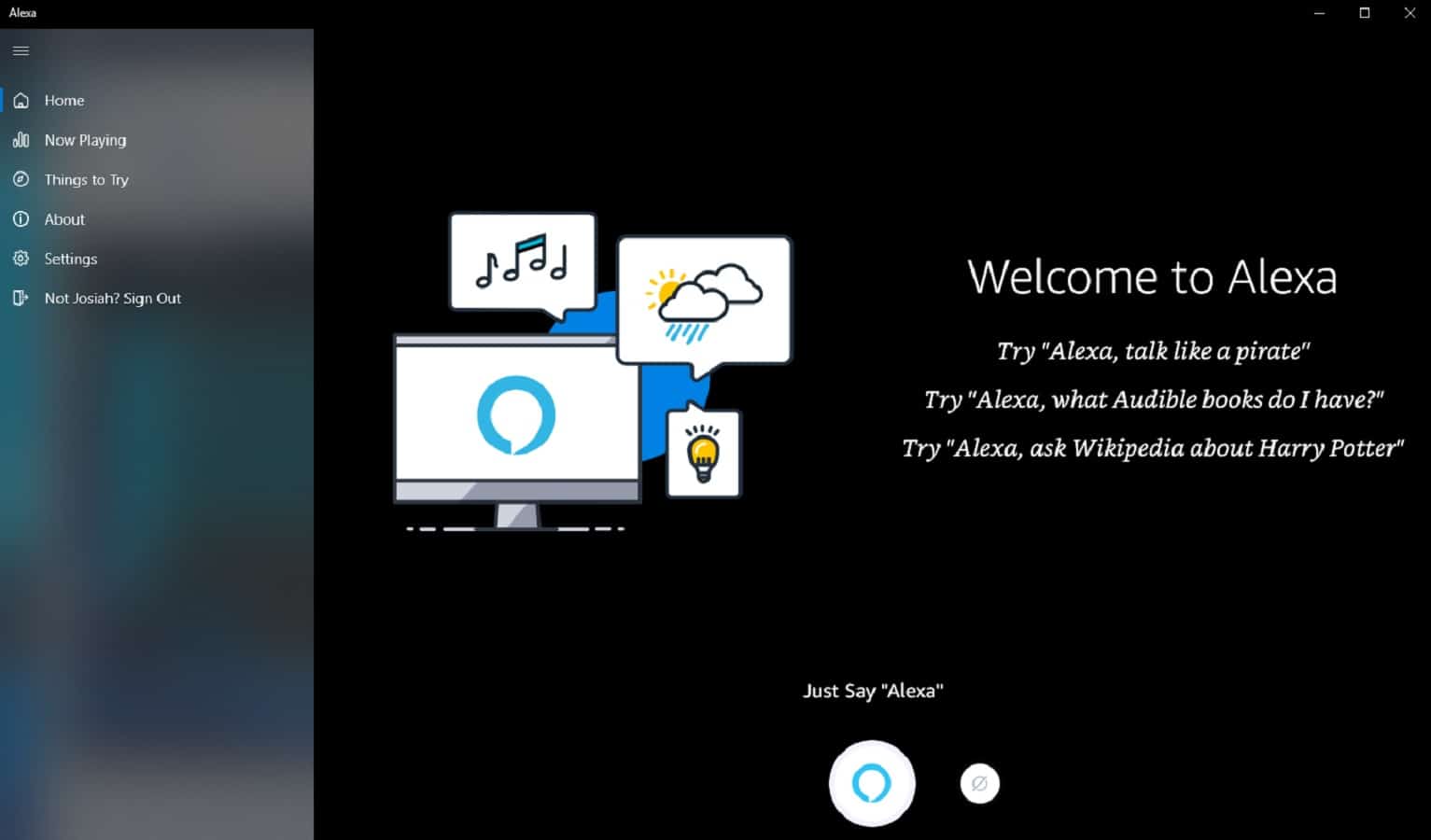 If you are a fan of Amazon's voice assistant, good news, you can now use Alexa with just your voice on any PC running Windows 10. The latest version of the Alexa app on the Windows Store now can listen for the Alexa wake word "when the app is running in the background or minimized." Before this, Alexa was limited to push-to-talk.
That gives Windows 10 users a choice between sending all their voice data to Microsoft, via Cortana, or to Amazon, via Alexa. When the Alexa app for Windows 10 arrived last November, only a select few Alexa Built-in PCs had the ability to wake the voice assistant purely by voice. Everyone else installing the app from the Windows Store was limited to needing to press a button to invoke Alexa to answer their queries.
Now, the app lets you choose between push-to-talk or voice-activation, if you don't mind Alexa listening in all day.
It's good that Amazon decided to keep the dual modes for waking Alexa in the app
If you're already an Alexa household, you probably think nothing about the voice assistant listening in for the wake word. If the app is the only Alexa-enabled thing in your home, you might prefer using push-to-talk, so that she's not listening in the rest of the time.
Amazon and Microsoft have been working together amicably for about a year now. Alexa first came to Windows PCs, although you needed to do some additional steps if your PC didn't come with Alexa as standard. Then she came to Xbox, allowing system-wide control. Then the collaboration got deeper, with the standalone Windows 10 app for Alexa.
On the other side, Alexa-enabled smart speakers got the ability to use Skype to call your contacts, making keeping in touch with family easier than ever. You can even call Alexa from inside Cortana, or vice versa. Kinky.
That collaboration is possible because Microsoft sees Cortana, its own voice assistant, as a companion to the rest of the voice assistants on the market, not a direct competitor.
What do you think? Plan on using this on your Windows 10 PC? Let us know down below in the comments or carry the discussion over to our Twitter or Facebook.
Editors' Recommendations:
Follow us on Flipboard, Google News, or Apple News