The best Father's Day gifts and gadgets for 2022
June 19 is coming fast…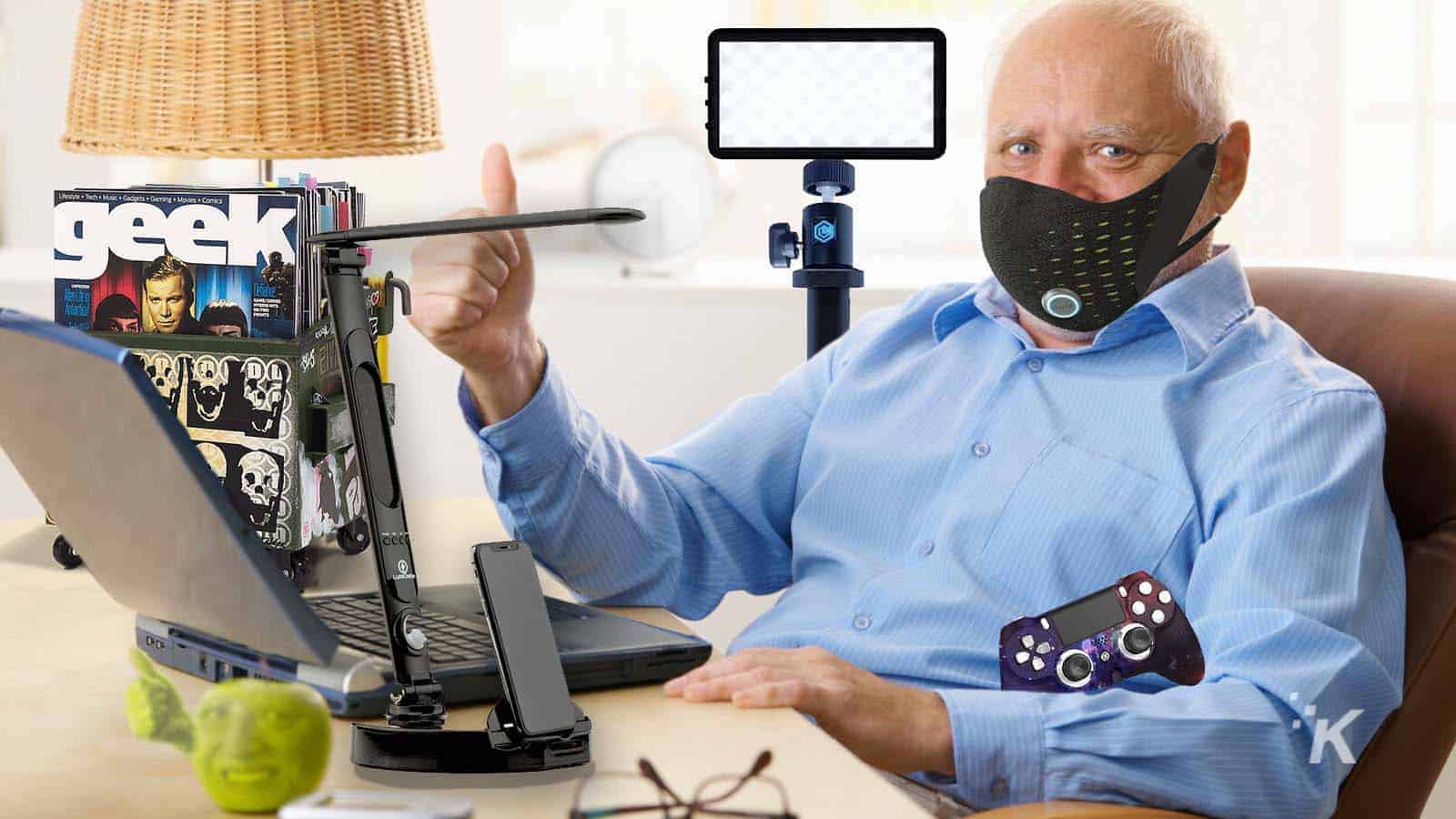 It's nearly Father's Day, which should surprise nobody with access to a calendar. The weather is fine, the smell of barbeque fills the air, and it's nearly summer.
Gift the dad in your life something that will give him more lasting enjoyment than socks or a tie. We've got some awesome tech-focused gifts, that he can enjoy on his own or make new memories with you.
This year, we don't have to worry about noisy cicadas this summer on the east coast. That means it's prime grilling time, and we've got some ideas for that. We've also got ideas for relaxing, getting the most out of his other tech, and more.
The best Father's Day gifts and gadgets for 2022
Father's Day is quickly approaching, so you're going to want to go ahead and snag your father, grandfather, or son a gift sooner rather than later.
Roborock Q5+ robot vacuum ($699)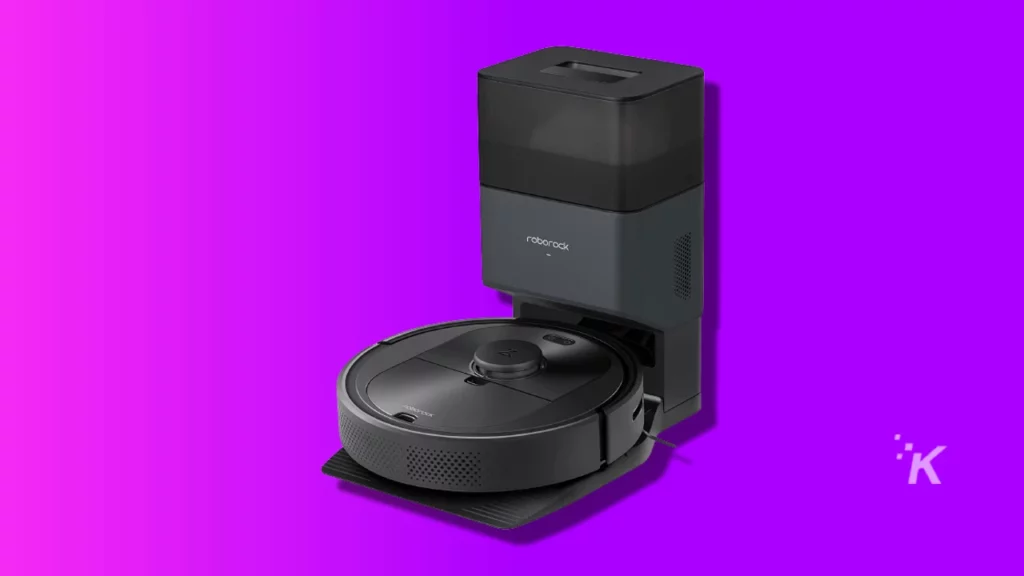 Every dad deserves a clean house. It's time to give him the wonderful gift of a clean home this Father's Day with the addition of a Roborock Q5+ robot vacuum.
The Roborock Q5+ gives you up to seven weeks of dust-free floors before you have to pop a new bag into the dock. On top of that, you get Roborock's auto-mapping LiDAR and collision detection. Plus, you also get 2700 Pa of suction, enough for all but the thickest, highest carpets.
---
Brydge docks and iPad keyboards (varies)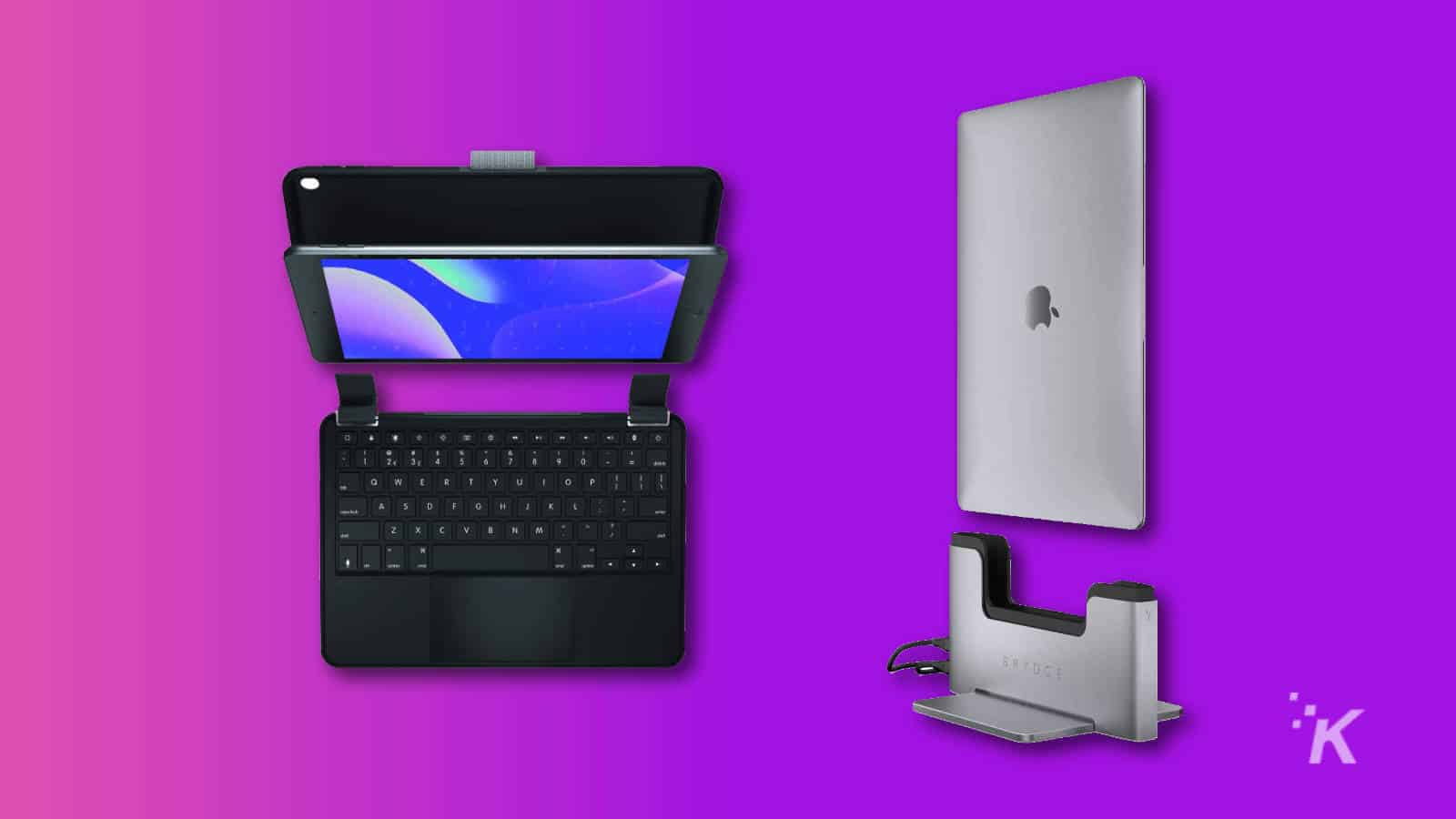 If dad has a love for all things Apple, he deserves some accessories that fit the same design language. Brydge has some of the best third-party iPad keyboards on the market.
The new MAX+ brings a touchpad, drop protection, and a keyboard that wouldn't be out of place on an actual MacBook. If he's got a MacBook, the Brydge Vertical Dock is perfect to reclaim some desk space, while recharging that beloved laptop.
---
Gryphon AX router ($279)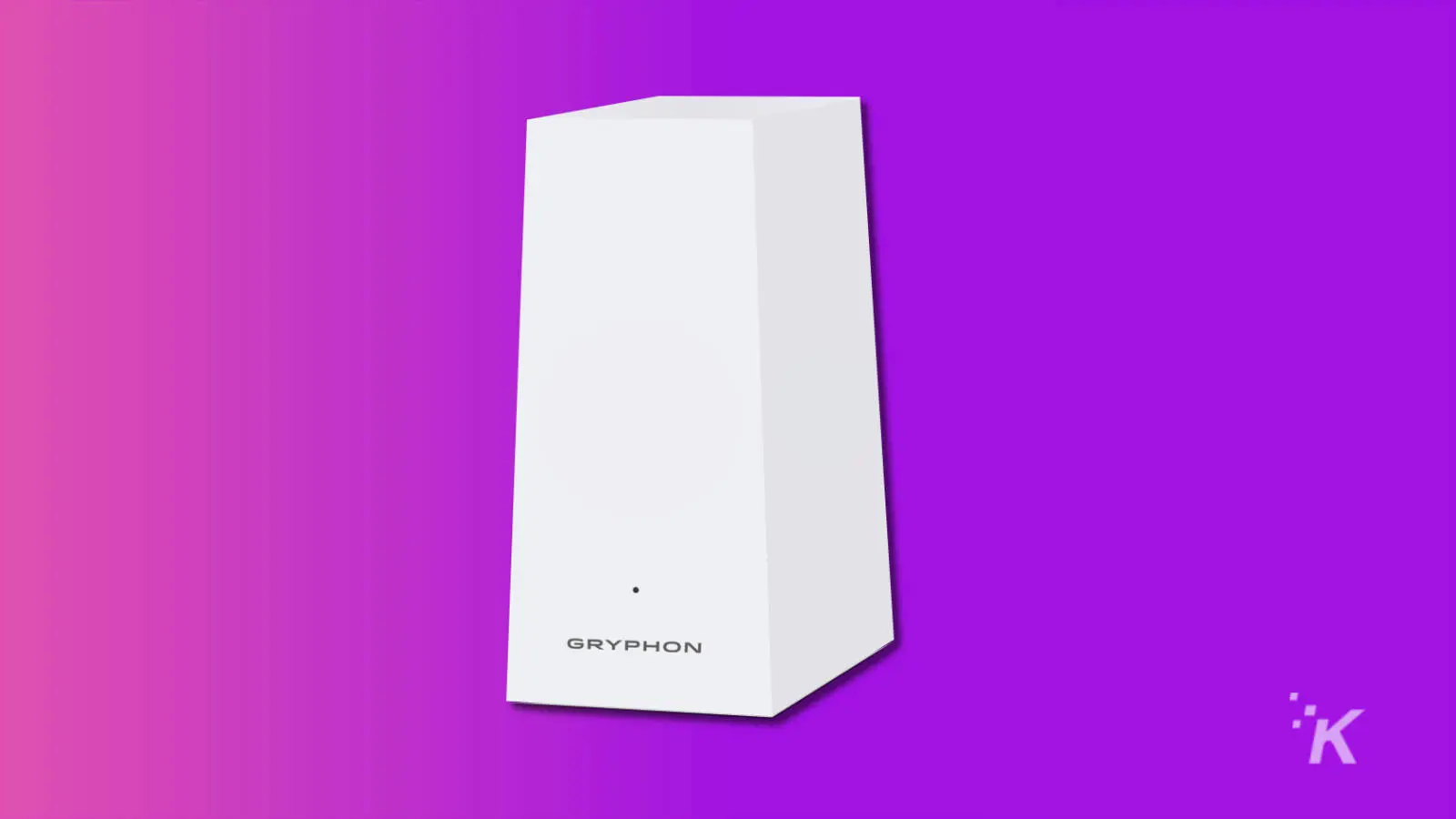 Dad's usually the de facto house protector, but he shouldn't have to do all the work. Give him the peace of mind of a Wi-Fi router from Gryphon, and his home network will look after itself.
Packed with parental controls to protect little eyes from the unsavory parts of the internet. He'll also get the blistering Wi-Fi speeds of Wi-Fi 6 (AX), so his streaming video watching won't be affected by the rest of the household's usage.
---
SCUF (varies)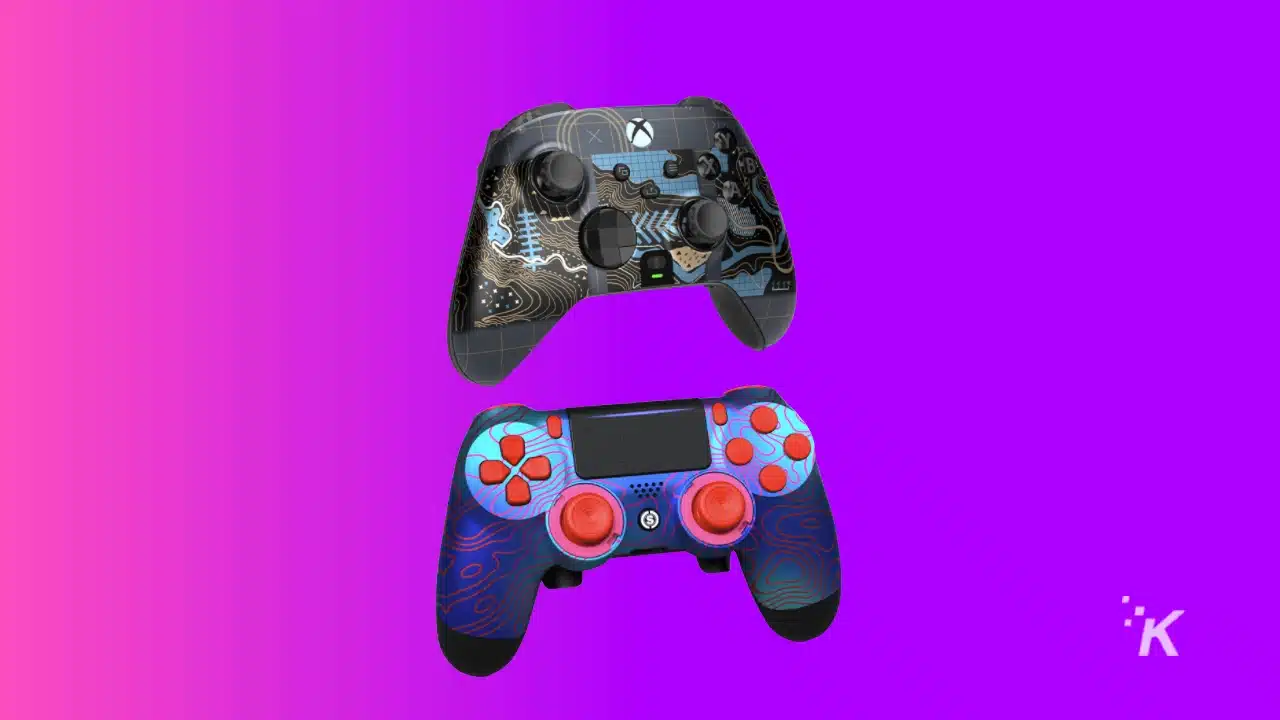 Got a gamer dad? Show him how much you care with one of SCUF's patented controllers and give him back some reaction speed.
The secret weapon? Remappable paddles under the back of the controller, so he can jump, bob, and reload all without having to move his thumbs off the sticks. Grab one for his favorite console and you'll make his year.
---
Polar Pacer Pro smartwatch ($300)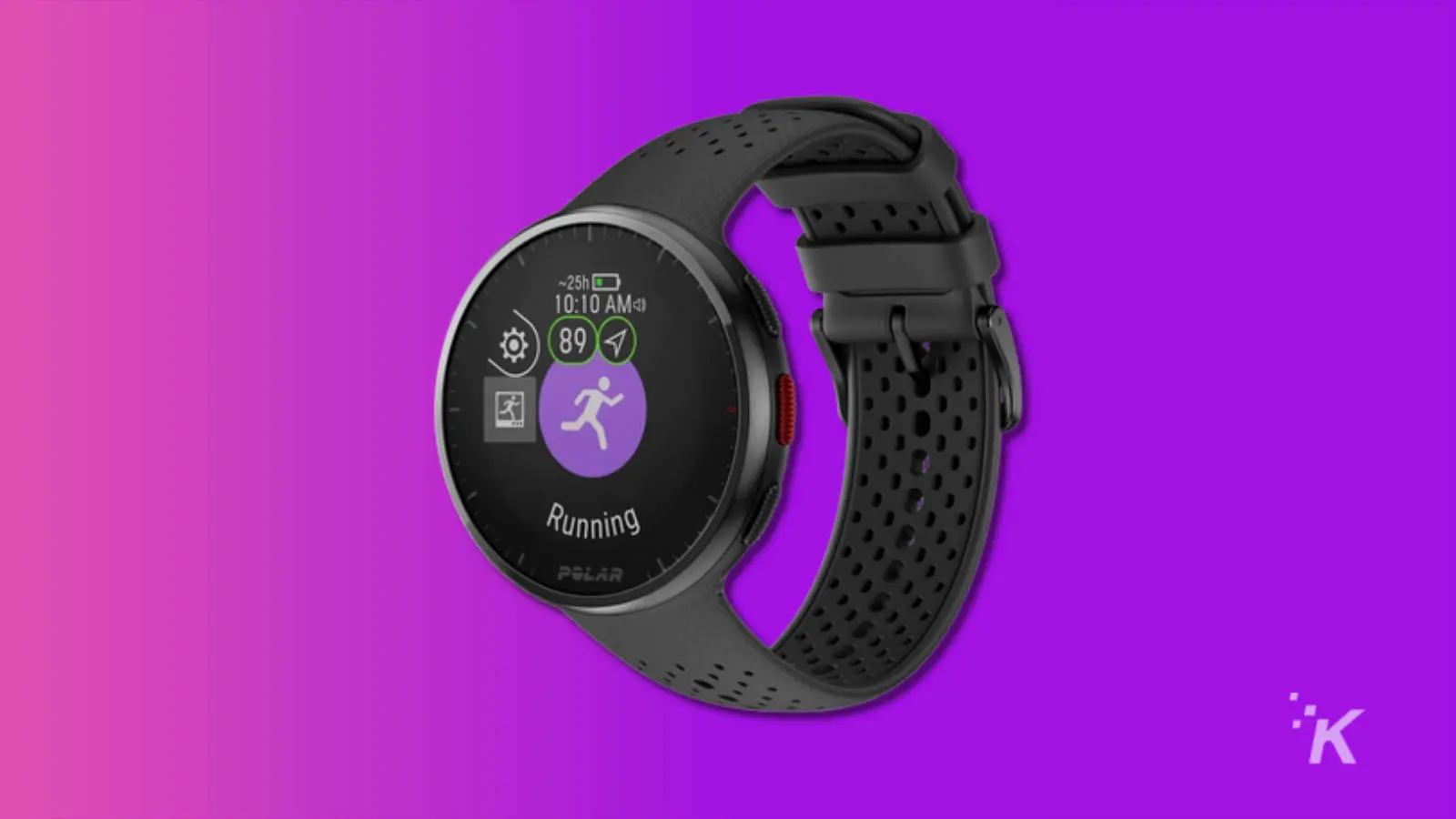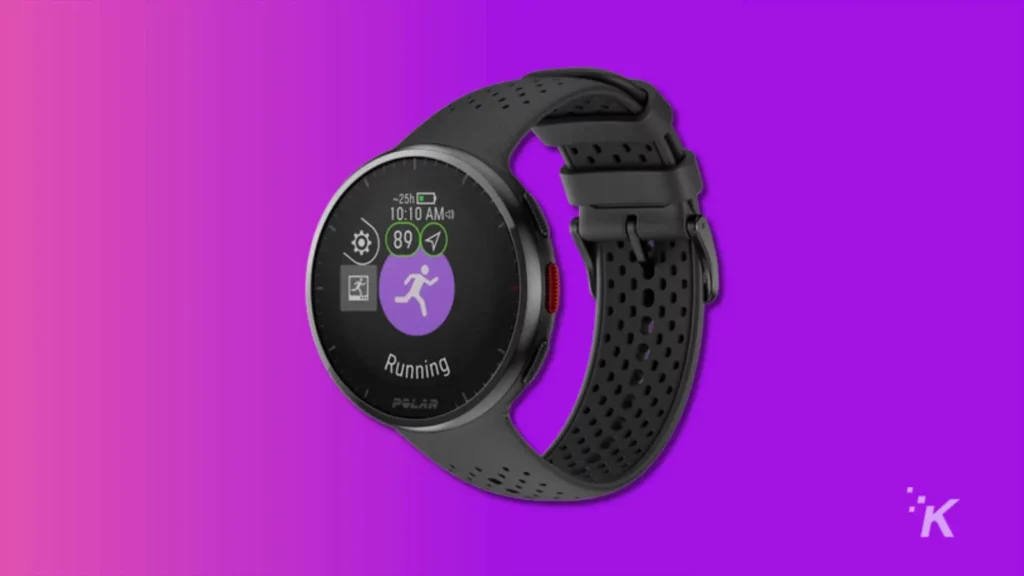 For the sporty dad, a new smartwatch is always a welcome gift. Polar's new Pacer ($200) and Pacer Pro ($300) smartwatches have everything he'll need for fitness excellence.
Both watches have advanced optical heart rate tracking, long battery life, and accurate GPS. He'll also have all the metrics he could want, to improve his pace. The Pacer Pro adds a barometer, rapid charging, and a faster processor.
---
Bartesian ($370)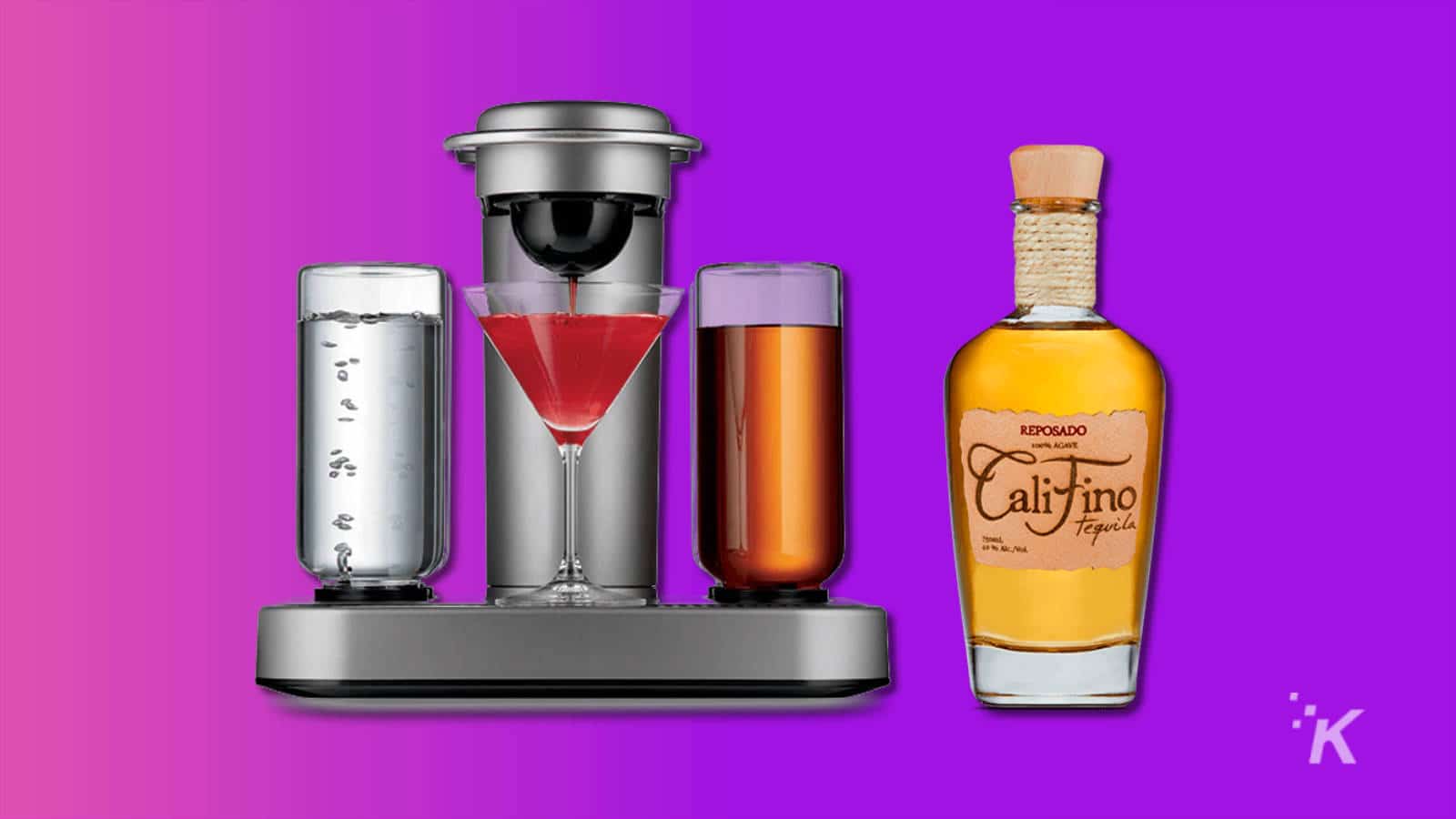 Dad will turn into a mixmaster in no time if you get him a Bartesian. Think of it as a Keurig but for alcohol and you get the idea. It's slightly fancier though, as it has all the assorted bitters, juices, and syrups that you need to craft cocktails in each pod. All you need to add is his favorite alcohol.
If he's a tequila fan, we recommend picking up some CaliFino. Unaged or aged, it's sure to be his new favorite in no time. Plus, Bartesian has a dozen mixers to suit any palate.
---
ScanWatch Horizon ($500)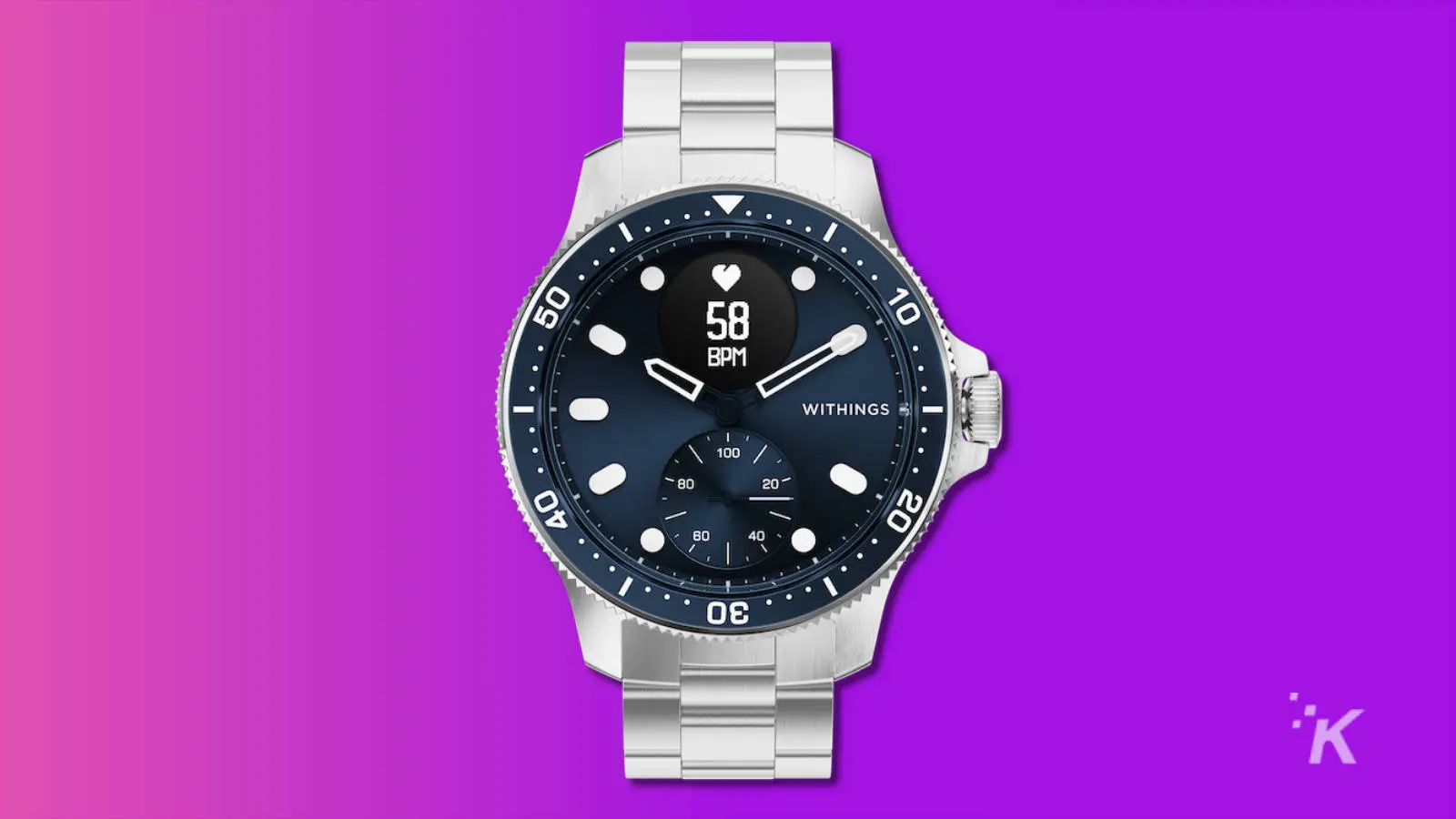 Gift dad the luxury of a new watch, coupled with some of the best health monitoring in the business. The ScanWatch Horizon monitors activity, heart rate, pulse oximetry, and sleep – while having one of the only FDA-approved ECGs on the mass market.
Oh, and he'll be able to wear it more than the other guys, because of the 30-day battery life. When was the last time you saw a smartwatch that could do that?
---
Roccbox ($500)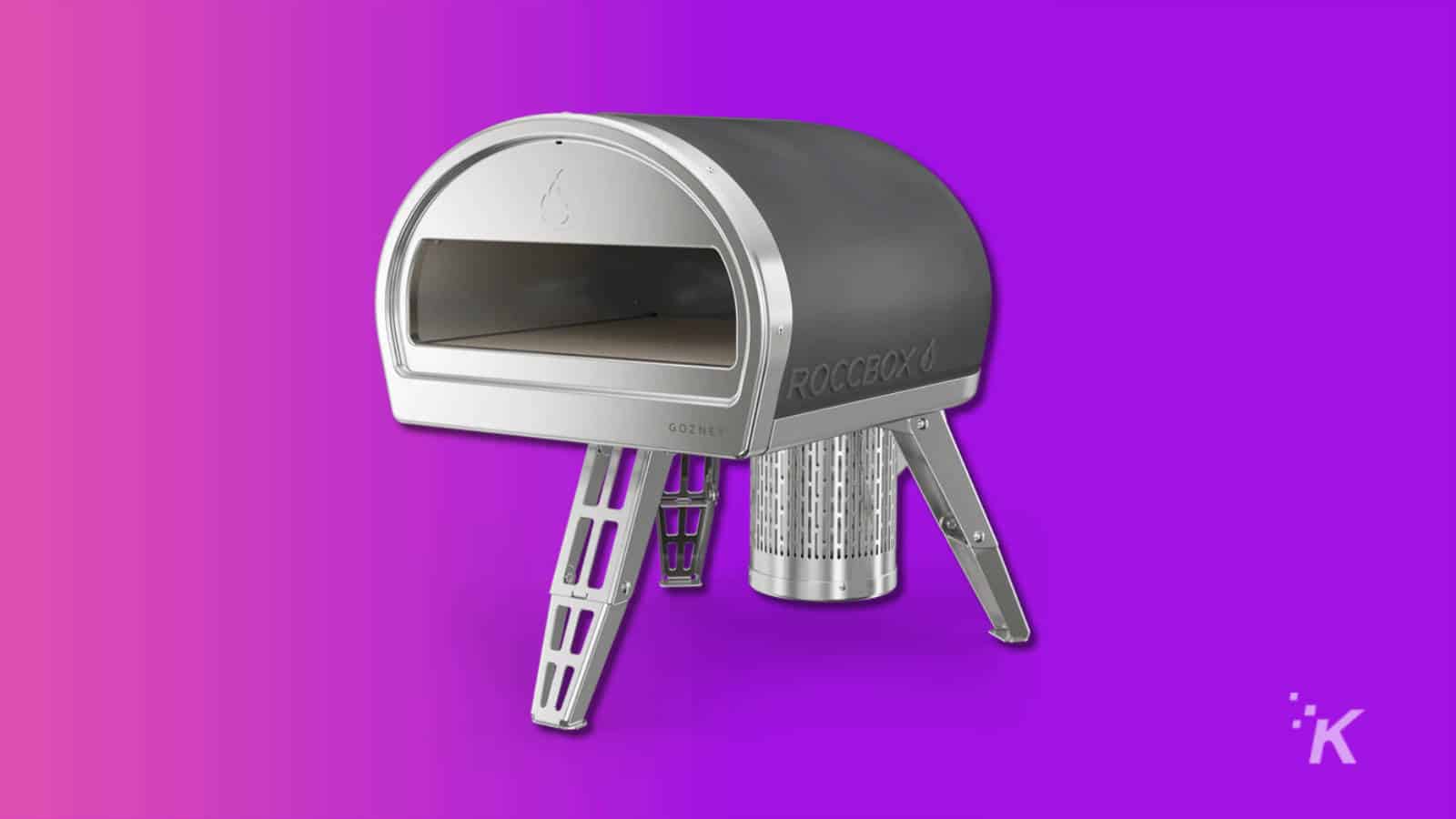 Stone-fired pizza is near-magical. With over 41 percent of Americans eating pizza every week, isn't it about time dad could make his own at home?
The Roccbox is a portable stone pizza oven that can use either gas or wood to create perfect pies. Heating to over 932f, you can cook pizza in seconds that rivals the restaurants. Nice.
---
Ekster wallets (varies)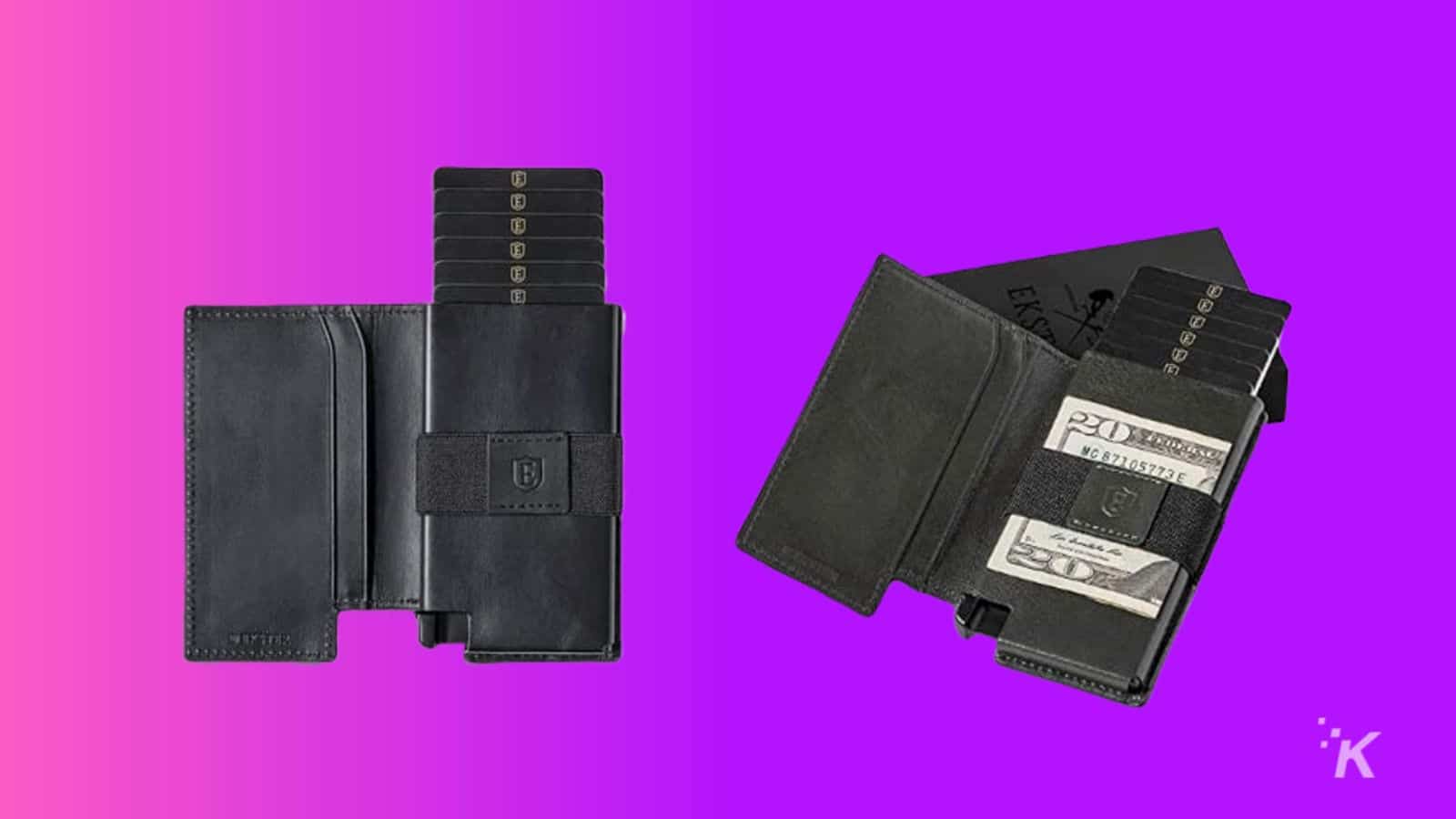 It's kinda traditional to buy things like wallets for Father's Day gifts, and Ekster has some of the best around. Easy access to cards via their nifty trigger button, quality leathers, and premium materials all combine to make these perfect gifts.
New for this year are wallets with a space to put in an AirTag for tracking. Ekster does make its own solar-powered tracking cards powered by the Chipolo network if dad's not an Apple user.
---
A pellet grill (varies)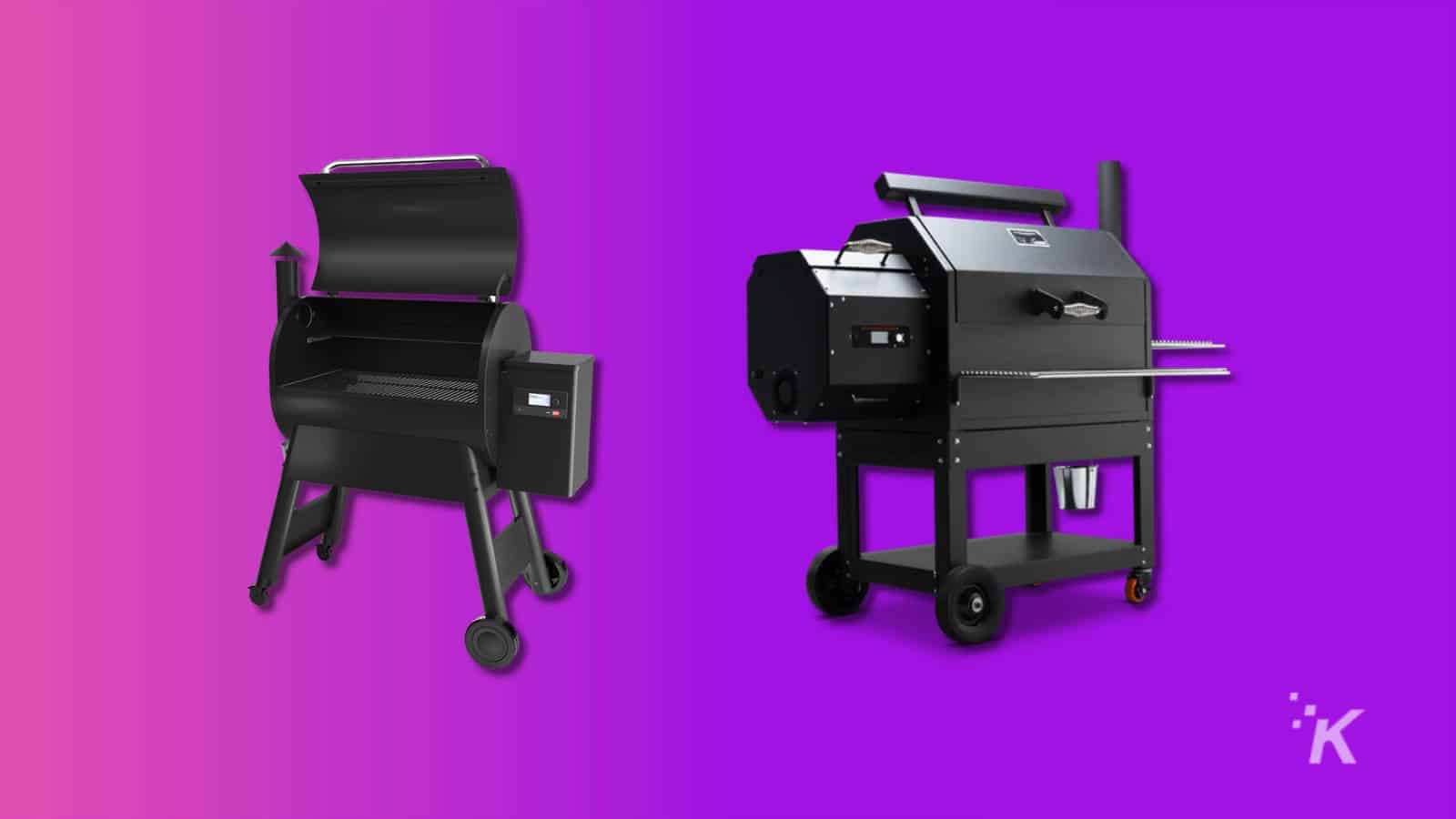 Whether dad's a seasoned pitmaster or a newbie to the world of bbq, a pellet grill is the best tool for home grilling. Whether it's one of Traeger's WiFire grills or a Yoder Smoker, pellet grills keep the temperature to what you set, for worry-free smoking and grilling.
Get that wood-fired taste every day of the year, by buying dad a new pellet grill. The best bit? They're big enough to cook for the whole family, so invite yourself around more!
---
Leatherman Bond multitool ($60)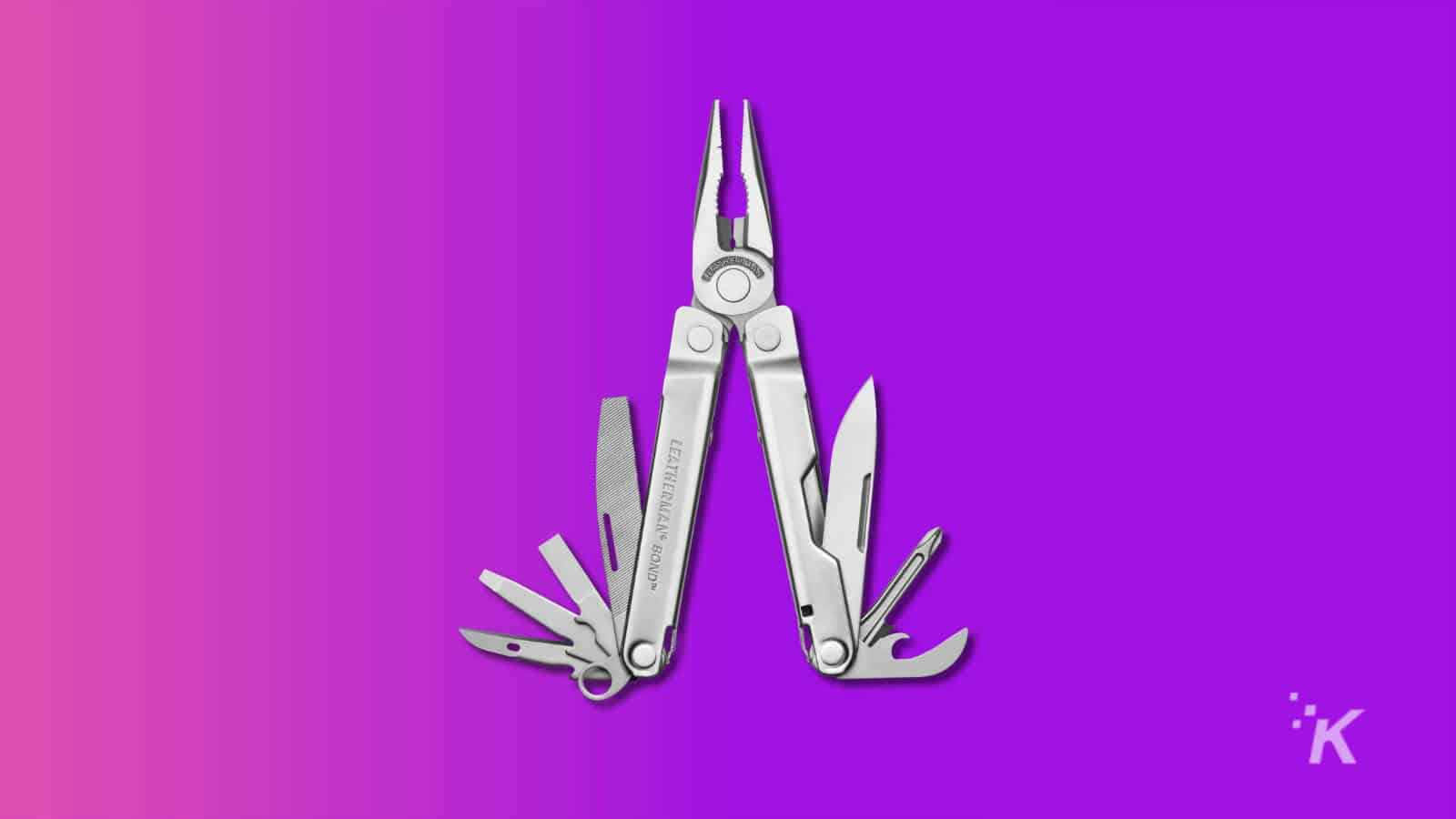 Even if dad already has a multitool, I'm sure another will be appreciated for Father's Day. I mean, it's a Leatherman, and that just screams "I don't know what might happen but I want you to be prepared for it."
Leatherman gives a 25-year warranty on this thing, so it'll possibly be an heirloom one day. That's pretty cool, as are the 14 tools that run the gamut from a pocket knife to pliers, and the all-important bottle- and can-openers.
---
Apple AirTag and leather key ring (varies)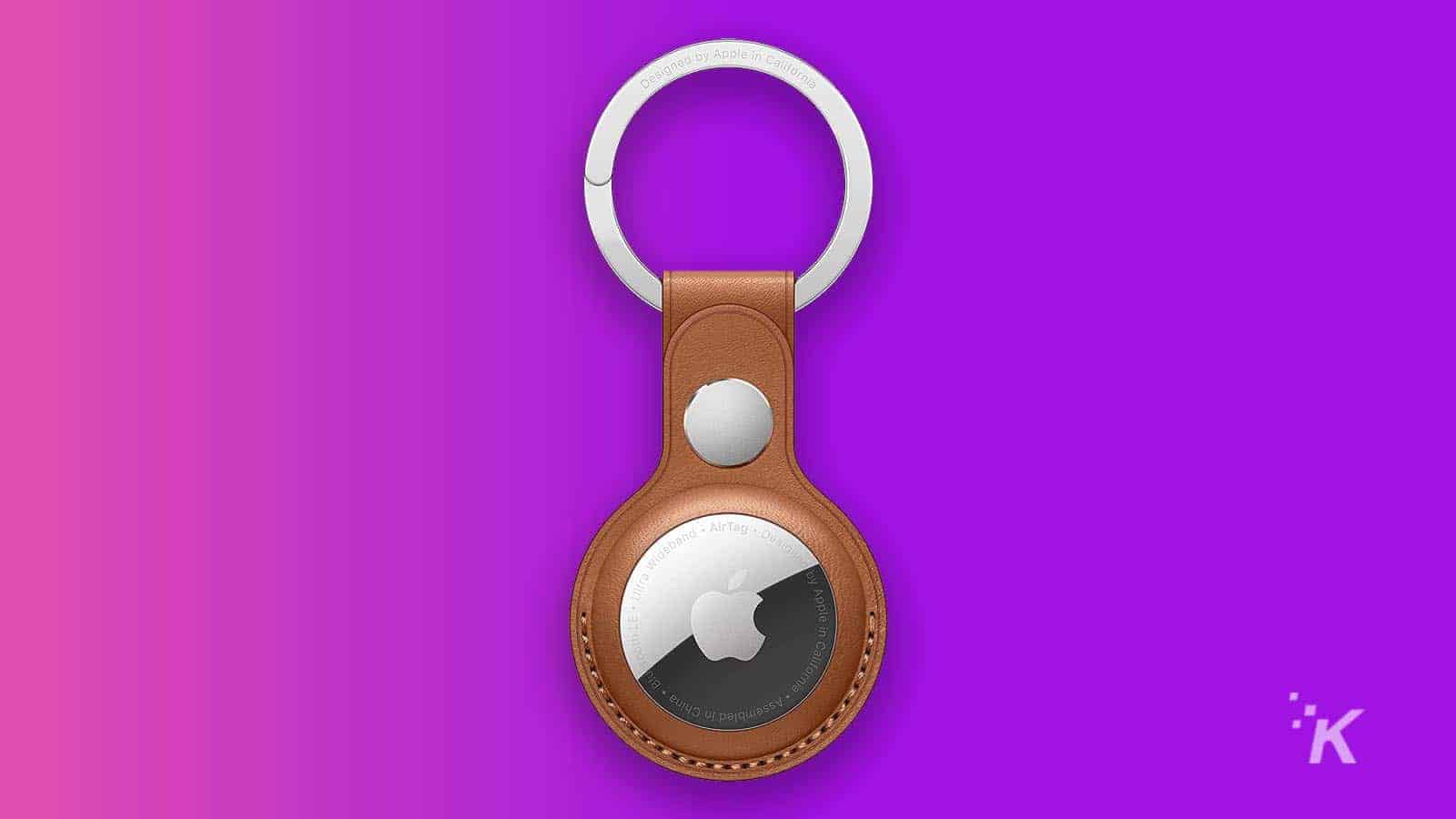 Dads are known to be pretty goofy and that can sometimes lead to things getting misplaced. Enter Apple's new AirTags. The AirTag is a great gift to give to dad to help him out when it comes to keeping up with things, like car keys.
AirTags are integrated into the Apple Find My app, so they're perfect for dads who are already part of the Apple ecosystem. You can find all kinds of AirTag accessories to go with the trackers so dad can keep up with just about anything.
---
Ambient Weather WS-2902C weather station ($180)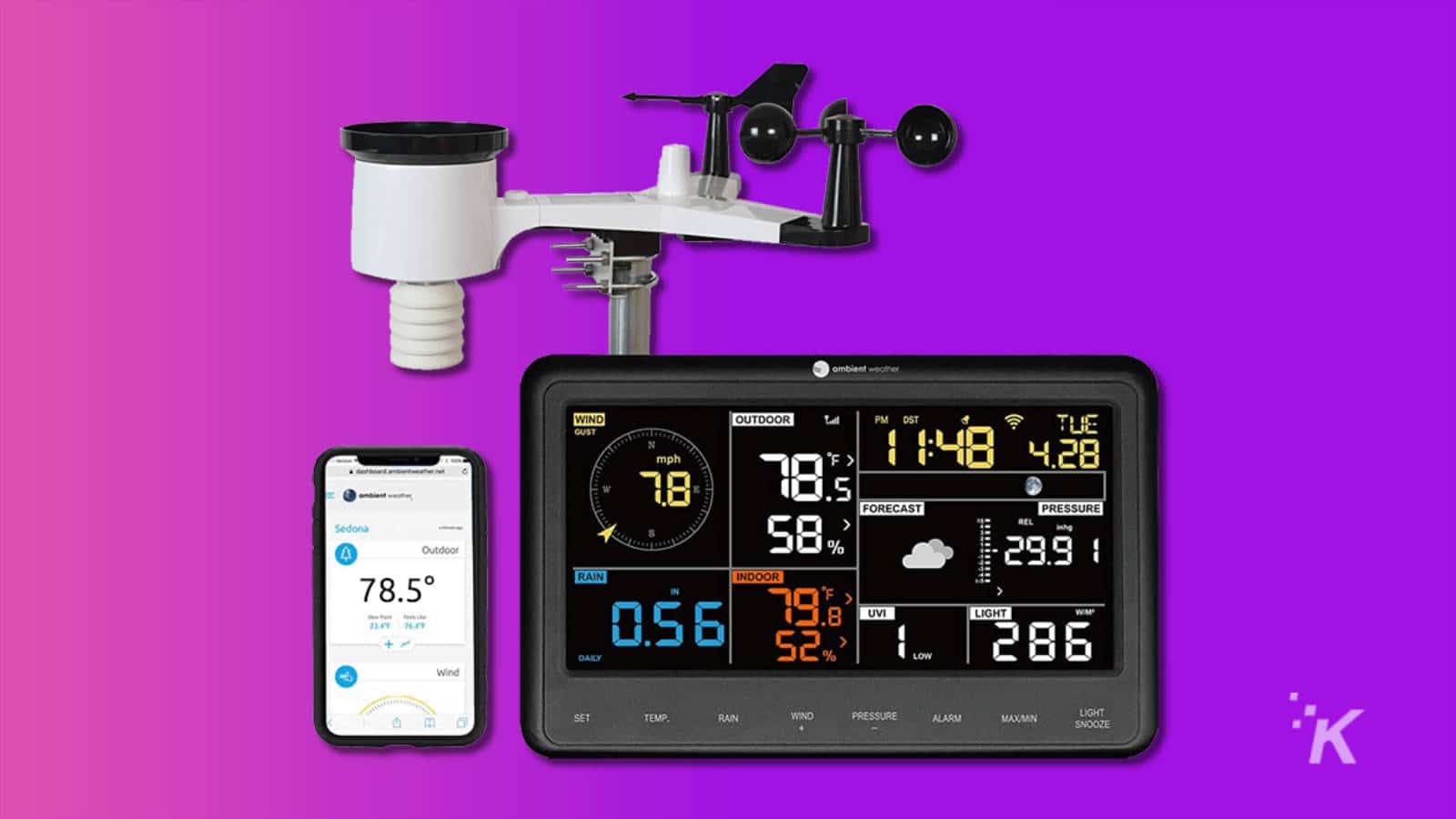 Is there a dad out there that doesn't obsess over the weather? Give them the gift of amateur meteorology with one of Ambient Weather's WiFi-equipped weather stations.
This kit has a solar-powered test kit, an LCD panel for displaying all the weathery goodness, and a companion app so dad's house can be more accurate than AccuWeather.
---
Hex brands photography bags (varies)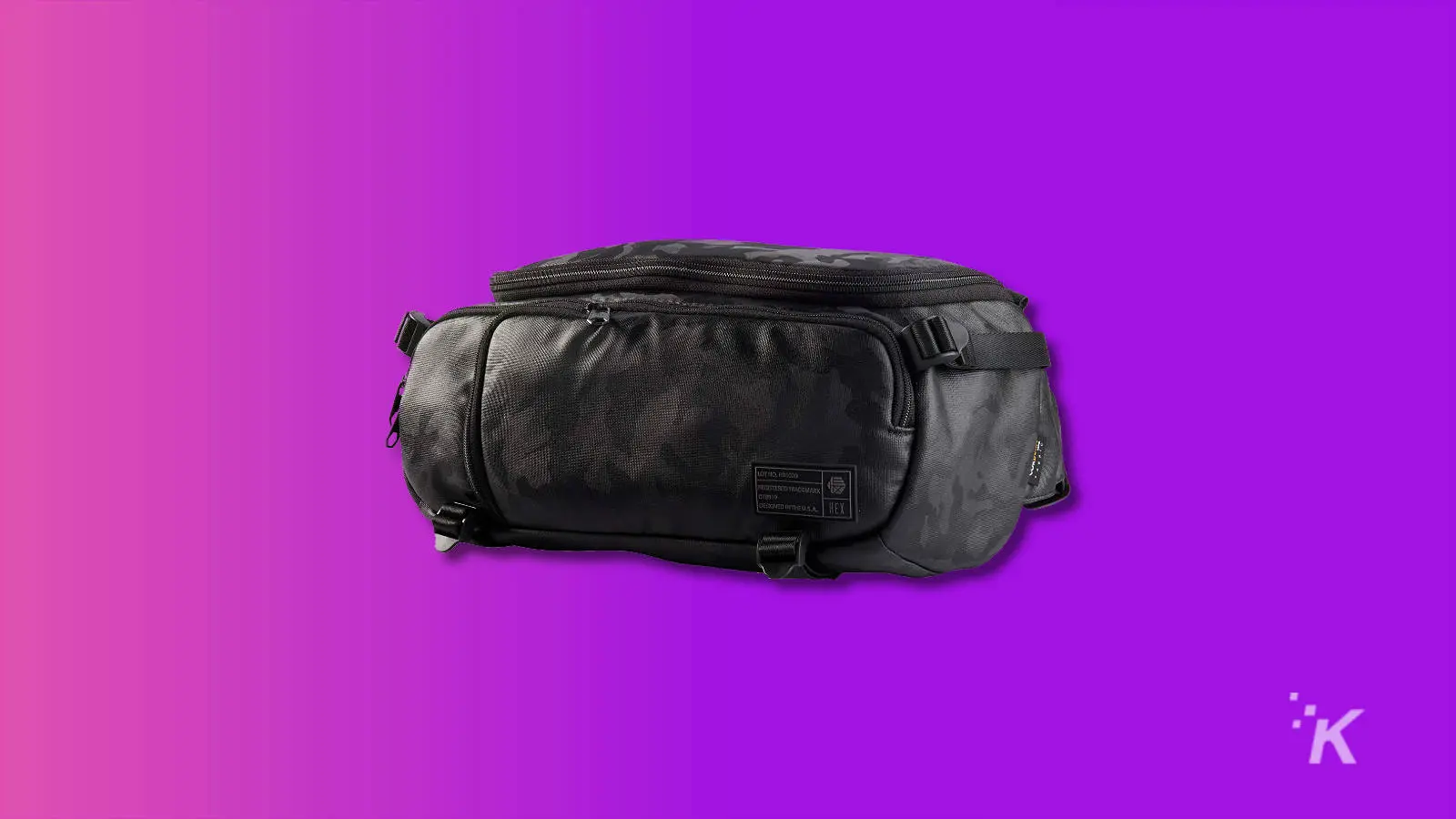 A new camera bag is always a good gift for a snap-happy dad, and Hex has some of the best around for Father's Day. They're full of space, thoughtful pockets, and features like hooks to hang sunglasses on, and they're much larger on the inside than they look.
I cram multiple lenses and my mirrorless Fuji into their DSLR sling bag, and still have room for all the accessories I need. Dad'll love it.
---
Stündenglass ($599)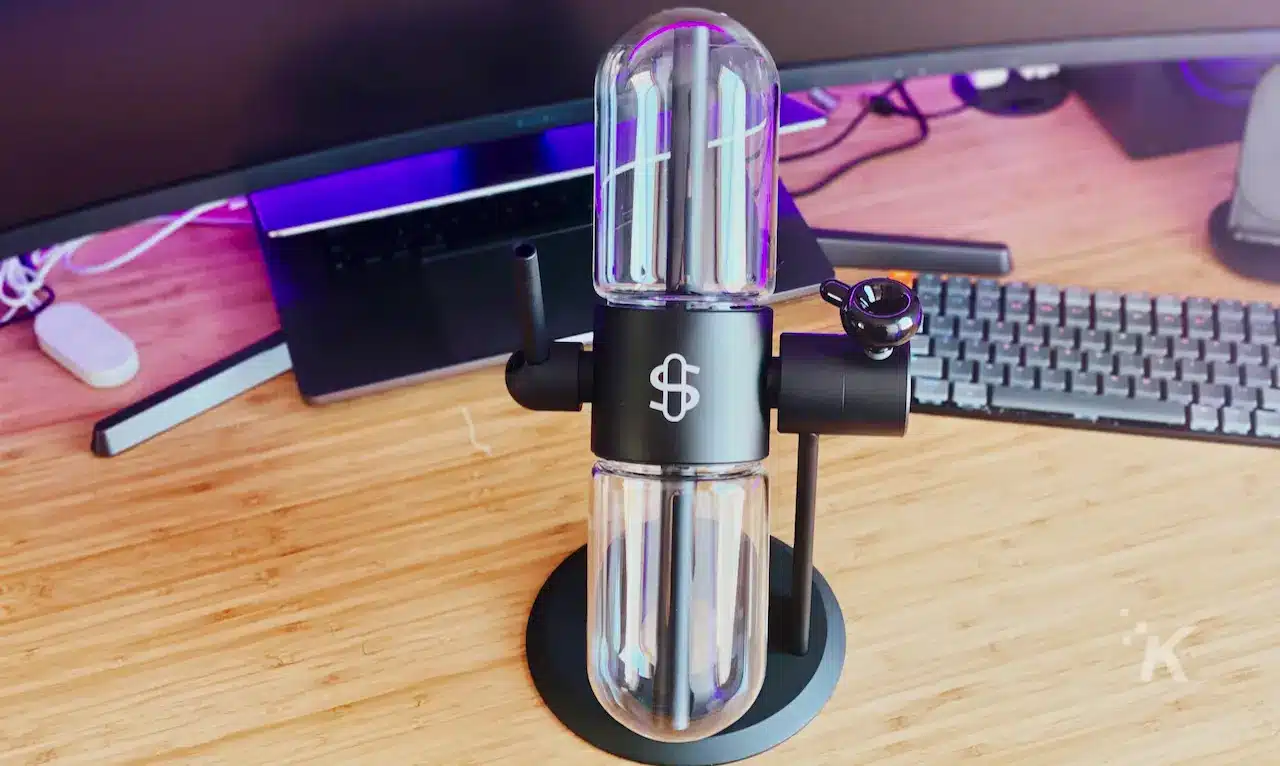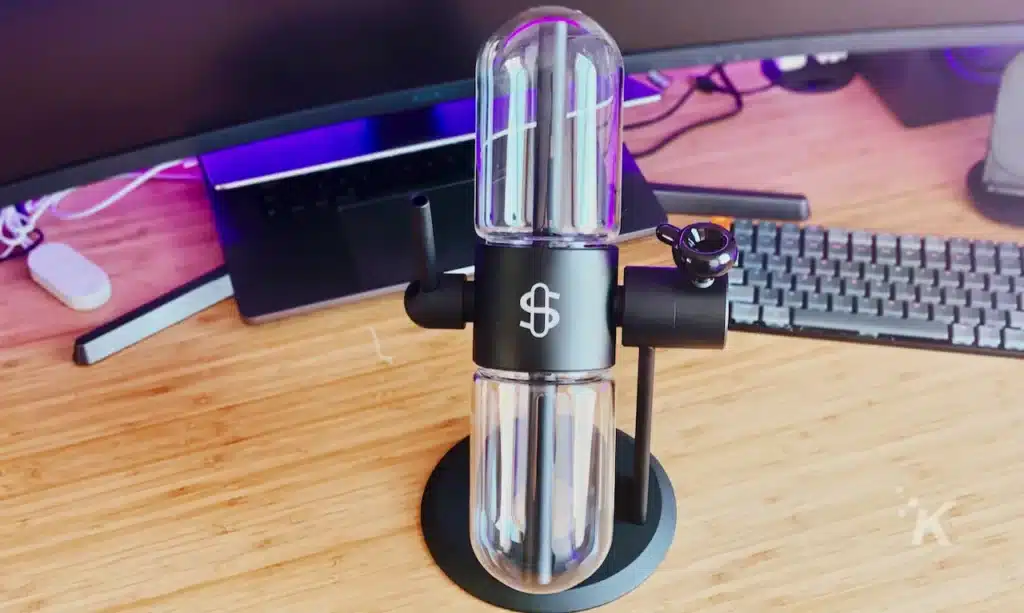 Hey, being a dad can be stressful sometimes. Sometimes a beer or a glass of wine isn't enough to unwind from the daily obstacles a dad faces each day. This is where a nice smoking apparatus comes into play.
Stündenglass is a new water pipe that features a patented 360-degree gravity system, and it's the most sophisticated hookah, flower, or concentrate smoking experience in the world. Kevin isn't a dad, but he absolutely swears by this thing.
---
BenQ TK700 gaming projector ($1,499)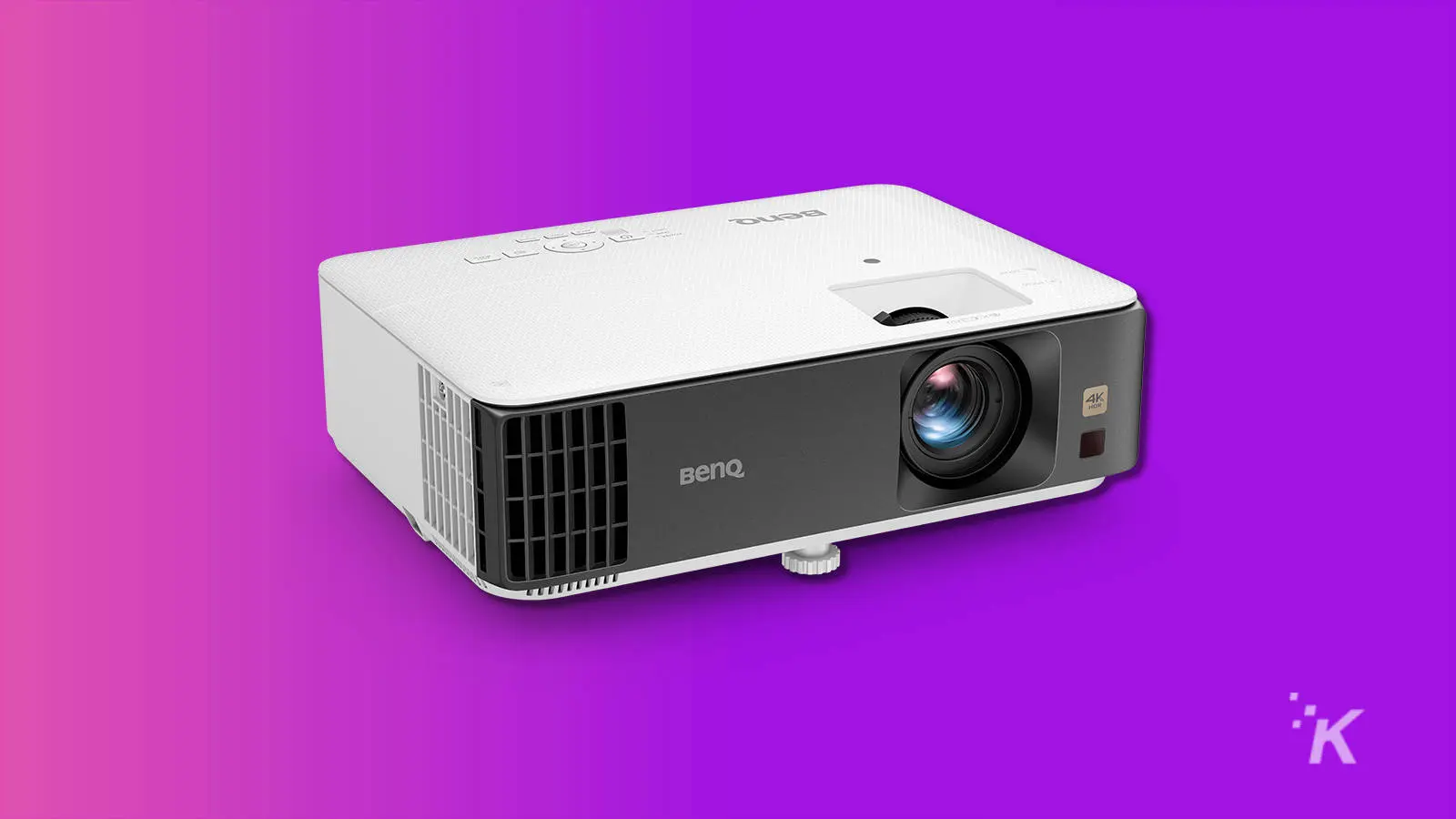 Gaming on a small screen is never the best, but most projectors aren't up to the task. BenQ's TK700 has 3200 lumens of gaming glory, and 96% coverage of the Color Rec.709 space. That's not the best part though, as this projector does 4K at 60fps, with a super-low 16.67ms input lag.
That's enough to play even the fastest titles without effort. That input lag can be slashed to 4ms, when downscaling to 1080p, at a refresh rate of 240 Hz. That's on par with the best gaming monitors, but those are often only 24-inches across. The TK700 can project up to a 150-inch image.
---
V-MODA M-200 ANC headphones ($500)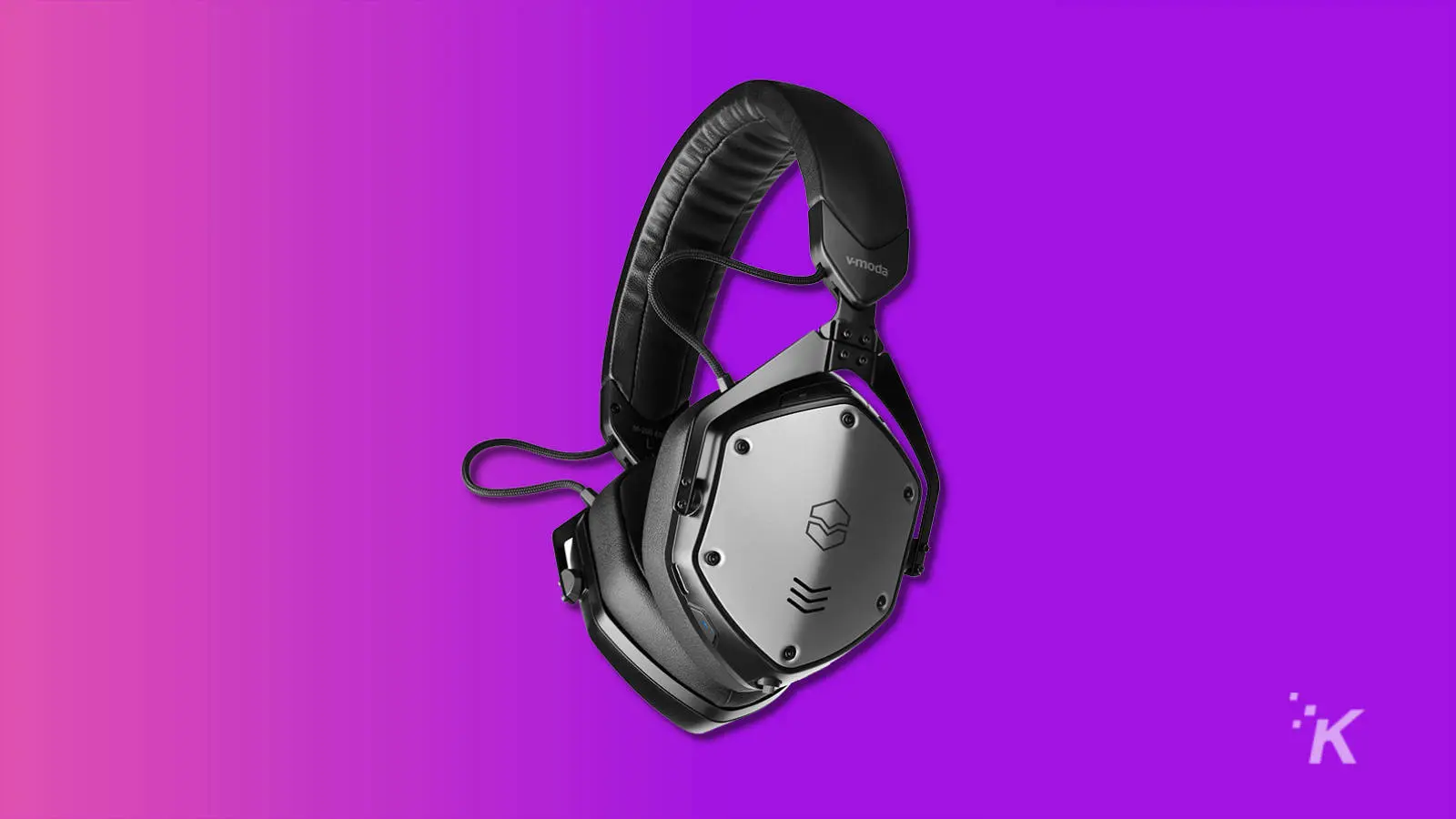 Modern life is noisy. These futuristic cans from V-MODA cut through that noise, so dad can relax with his favorite tunes at the end of the day. Or during, we don't judge.
Featuring ten levels of hybrid active noise cancellation, in-app EQ settings, and a sound quality to envy even the most jaded sound engineer, the M-200 has everything dad could want. Oh, and with 20 hours of battery life, he'll never have to deal with wires again.
---
MANNKITCHEN cooking equipment (varies)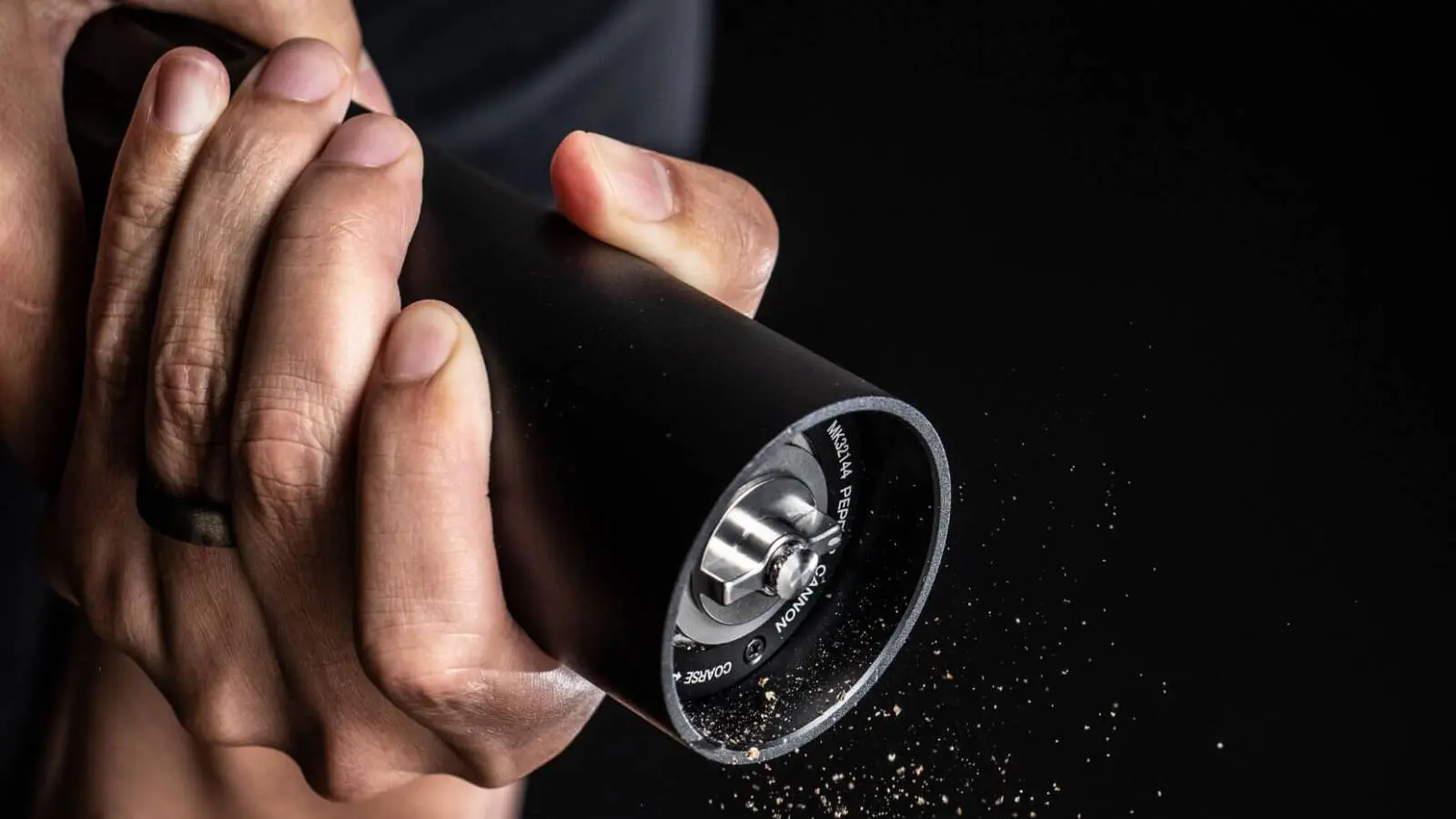 Get dad a literal Pepper Cannon for his cooking adventures, and his brisket will never be the same again. With a 1/2 cup capacity for peppercorns, and a 1/3 cup pre-ground base cup, he'll never run out of seasoning stuffs.
Oh, and get him the matching Salt Cannon too, and maybe some of those utensils, or the oven mitt, or the apron… After all, he'll have to find reasons to use all of these things, and you know he always cooks up a feast.
---
Have any thoughts on this? Let us know down below in the comments or carry the discussion over to our Twitter or Facebook.
Editors' Recommendations:
Just a heads up, if you buy something through our links, we may get a small share of the sale. It's one of the ways we keep the lights on here. Click here for more.
Follow us on Flipboard, Google News, or Apple News