Looking for great home theater speakers? Check out these 7 great options
In the market for new home theater speakers? Well, you're in luck because we just rounded up 7 of the best ones you can find right now.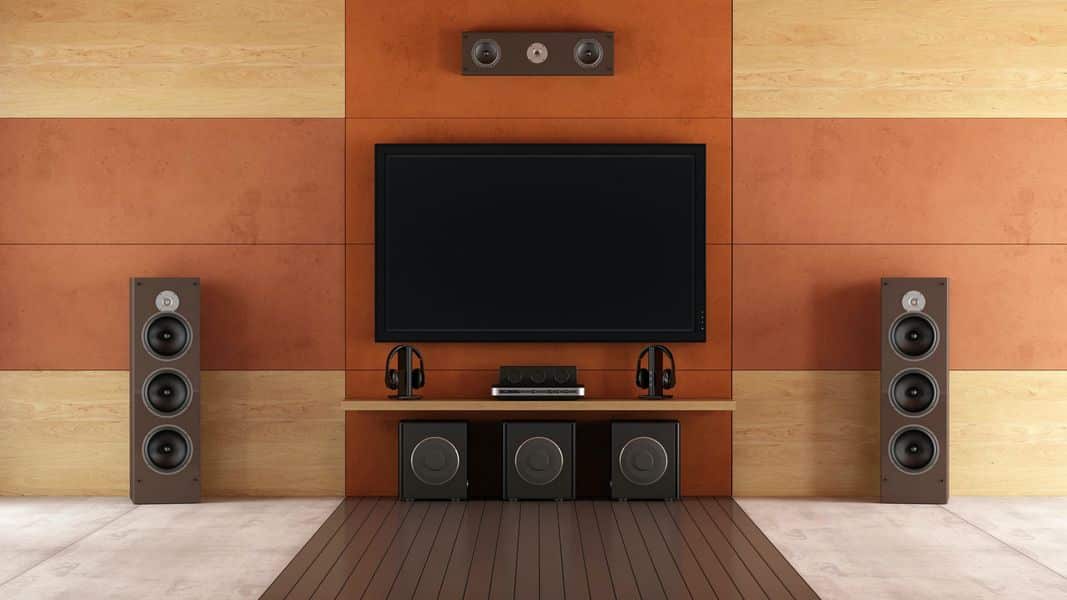 For most homeowners, creating an entertainment oasis under the roof of their home is important. The only way to do this is by finding the best home theatre equipment on the market.
Looking on The Great Device website is a fantastic way to find out information regarding what type of theater equipment you have at your disposal. The first thing you need to find when trying to put together a great home theater is the right speakers. Without powerful and quality speakers, the sound in your home theater will be less than stellar.
While the right speakers may be a bit costly, the money you invest will be more than worth it. With the right amount of research, you should have no problem getting the best home theater speakers chosen. Read below to find out more about some of the best speakers on the market.
The look and sound that the tallboy type home theater speakers can provide are too much for most homeowners to pass up. The Panasonic SC-BTT195 Energy Star speaker system comes with both a right and left tallboy-style speaker. These speakers are also fully equipped with WIFI, which allows you to connect to the internet right away. Not only can you connect these speakers to a wireless receiver, they can be connected to nearly any mobile device you have as well.
Features of the Panasonic SC-BTT195:
Easily connect these speakers via WIFI

Control speakers remotely with Panasonic smartphone app

3D cinema surround sound

Cost-effective and high-quality speakers
Most users who try the Acoustic Audio AA5170 speakers in their home usually want to use nothing else. With all of the positive reviews these speakers get, it is hard to overlook them in your pursuit of the best home theater system. If you are looking for simplicity, then the plug and play functionality of these speakers is just what you need. These speakers also have state-of-the-art features like Bluetooth connectivity which makes installing them a breeze.
Features of the Acoustic Audio AA5170:
These speakers are equipped with a magnetic shield perfect for high-definition quility sound card and FM
SD card, FM tuner, and a built-in MP3 player
Five separate surround sound speakers that deliver crisp and clear audio
Plug and play functionality
If you invest in this system, you will be able to get 4 high-quality satellite speakers. Many homeowners who have used this system say that has completely transformed their home theater for the better. This system also features a great subwoofer that offers a wider range of the sounds you hear. When trying to go for the popular ribbed sound only elliptical speakers can offer, then the Energy 5.1 speaker is your best option.
Features of the Energy 5.1 Speaker:
These speakers have a high level of versatility

Perfect for wall-mount of bookshelf applications

Unbeatable performance that rivals

larger speaker systems

Magnetic shield that makes placing these speakers around your television safe and easy
iLive HT050B 5.1 Speaker
The iLive HT050B 5.1 speaker system features six surround speakers. With this many speakers, you should have no problem getting the high-quality and versatile sound you are looking for. The controls for these speakers are located on the back, which makes them easy to alter and change as needed. Regardless of what your entertainment needs are, this system will be able to handle them with ease.
Features of the iLive HT050B Speaker:
This system comes with six speakers

Easy to find and control bass knobs on back of subwoofer

Powered by an AC power cable

Versatile and durable
With the purchase of this 7.1 channel system, you will have no problem getting the highest quality sound for the best price around. The Onkyo SKS-HT870 speaker system is one of the most popular home theater systems on the market and for good reason. The tallboy speakers this system features not only sound great, but they will look appealing as well. The subwoofer this system features will create the deep and realistic sounds you are looking for when watching your favorite movies on your television.
Features of the Onkyo SKS-HT870 Speaker:
This system is constructed from high-quality materials

Powerful subwoofer

7.1 channel system

Durable performance

Easy to set up and operate
For years, the name Bose has been synonymous with quality and ingenuity. While these speakers are a bit expensive, the performance you will be able to get from them is unrivaled. If the space you are installing your speakers in is relatively small, then the Bose 161 speakers are ideal. These speakers can fit in small spaces like a bookshelf without their sound being compromised. The magnetic shield these speakers have made them sound fantastic in a number of different environments.
Features of the Bose 161 Speaker:
Small and versatile speakers

Unrivaled Bose quality

Easy to install and alter

Magnetic shields make these speakers both durable and great sounding
These two satellite speakers have enough power to completely change the sound of your home theater system. While these speakers may appear small, but they pack a big punch when it comes to sound and quality. You can use these speakers with a variety of devices like laptops, PCS and a host of other equipment. If you are looking for great sound in a small package, then the Arion Legacy AR504LR are just what you need. Not only will you be able to get the sound you want from these speakers, they are very affordable as well. Instead of spending money on a system that is far too large for your home, you can invest in the Arion Legacy system and get exactly what you need with ease.
Features of the Arion Legacy AR504LR Speaker:
Easily use these speakers on a host of devices

Delivers high-quality sound

Deep bass and clear highs

Great for detailed and natural sounds
Just a heads up, if you buy something through our links, we may get a small share of the sale. Click here for more.