You'll soon be able to terrorize other players in Fallout 76 without restrictions
Don't worry, it will be its own mode if you prefer the current system.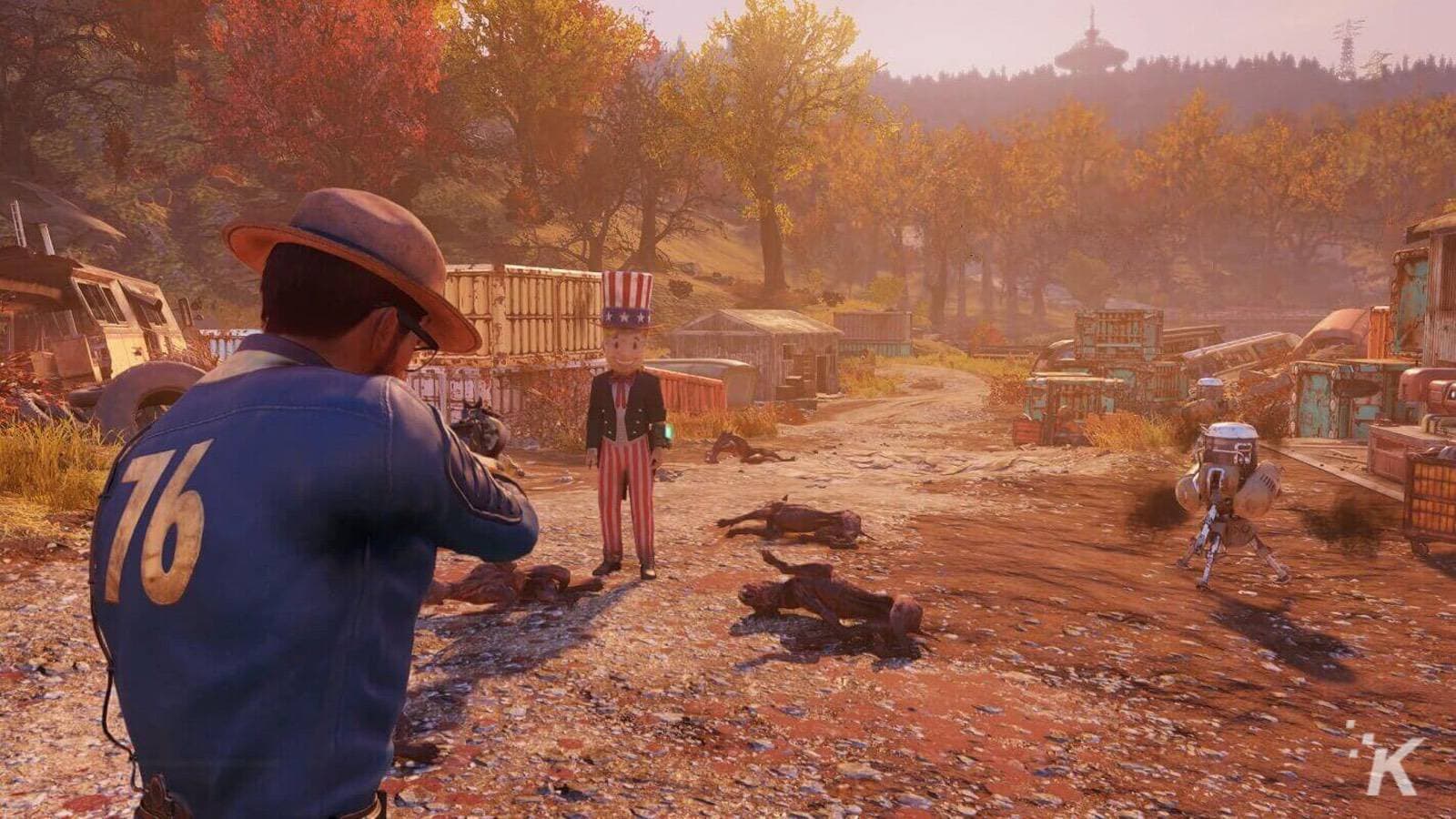 Fallout 76 hasn't had the best reception of a Bethesda game ever, but the company continues to push out patches and updates to improve the experience for people still playing the open-world survival game.
Now, Bethesda has announced that a new way to play the game will be releasing sometime in the first quarter of 2019.
Referred to as "unrestricted PvP," the mode will allow players to fight other real-world players without having to initiate a duel.
Currently, with the duel setup, players could do an insignificant amount of damage to others, but required the other player to retaliate in order to actually battle at full capacity.
Other updates to Fallout 76
In addition to the news above, Bethesda also shed light on other changes that are being patched into Fallout 76 starting in January.
These include some changes to certain perk cards, a fix for the Lever-Action Rifle reload animation, and mod spawn issues at Whitespring.
Hopefully a step in the right direction
It's good to see the company continuing to work on the title after such a poor release, but it's honestly too early to tell if these changes and updates can bring players back who still have that sour taste in their mouth from release.
If Hello Games and No Man's Sky can do it, Bethesda certainly can.
Fallout 76 is available for PlayStation 4, Xbox One, and PC.
Are you still playing? What would you need to see introduced to bring you back? Let us know down below in the comments or carry the discussion over to our Twitter or Facebook.
Editors' Recommendations:
Follow us on Flipboard, Google News, or Apple News