Here's everything we know about the PlayStation 5
Sony is finally letting us in on more info about the PS5.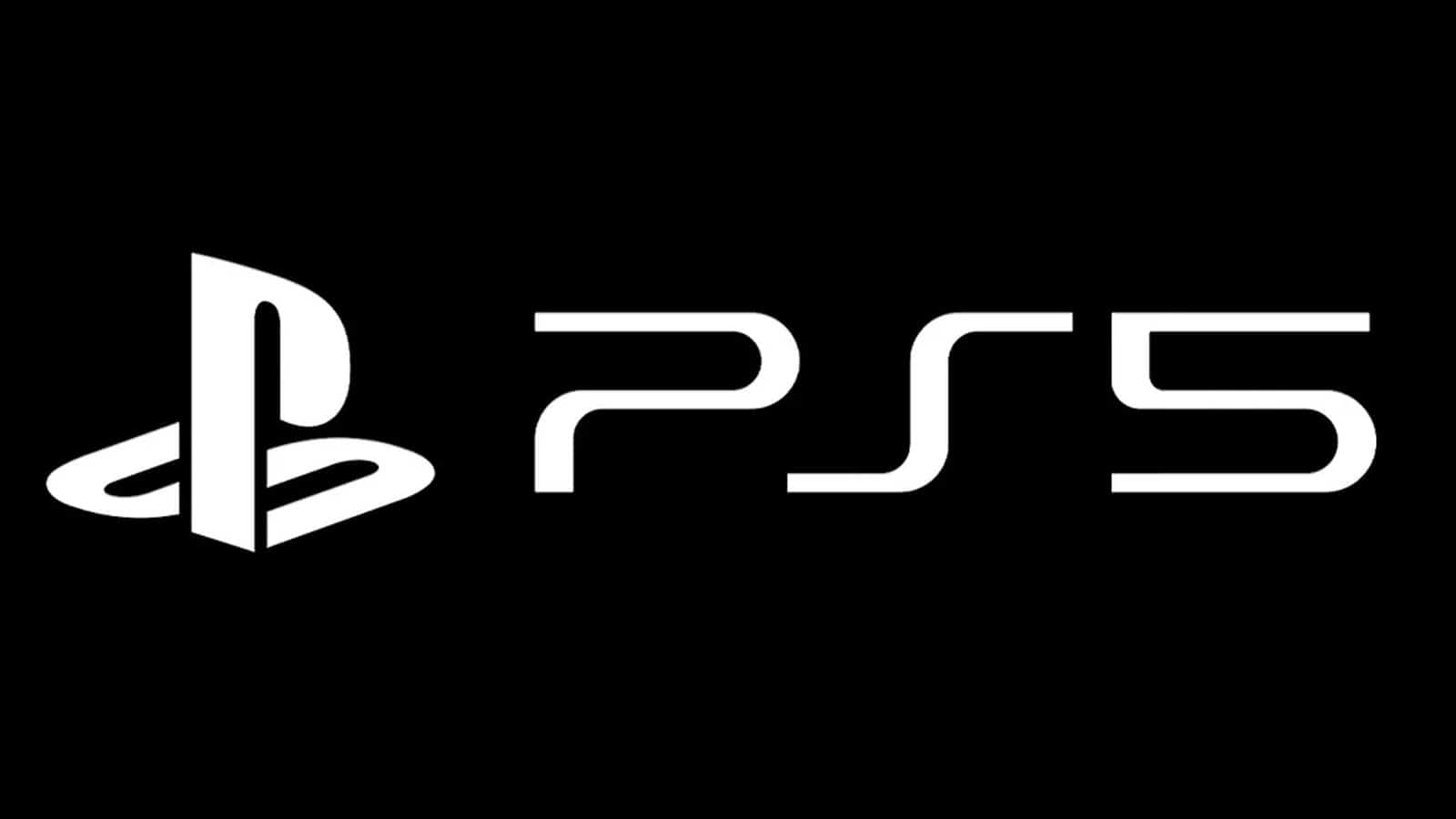 Editor's Note: This article is constantly evolving to showcase new information about Sony's upcoming PlayStation 5.
PlayStation Architect Mark Cerny recently gave a very technical reveal of the PlayStation 5's hardware and we're now eagerly awaiting its release. We now know more about the AMD-supplied custom chips powering the gaming beast, more about the next-gen solid-state drive that games will live on, and some more cool features that will be coming, including a 3D audio system. But we'll get to that in a bit.
This was a specs-heavy presentation, seemingly intended for GDC so we weren't treated to any news about upcoming launch titles or even what the PlayStation 5 will look like. Thankfully, that has now changed, and we've been shown what the console and controller will look like, as well as some of the games to expect on the console around its launch window.
Expect more events from Sony in the run-up to that holiday 2020 launch period. But for now, here's what we know about the upcoming PlayStation 5.
Meet Therabody's All-New TheraFace Mask
TheraFace Mask is a breakthrough FDA-cleared LED skincare mask with added tension-relieving vibration therapy. Clinically proven results include firmer, smoother, healthier-looking skin with a visible reduction in fine lines, wrinkles, and uneven tone in as little as 8 weeks
What to expect from the PlayStation 5
There is a lot to unpack between today's presentation and prior reveals, so let's dive in.
A new controller
Sony's first real stab at backwards compatibility
Hardware-accelerated ray tracing
That should mean that the PlayStation 5 has a very similar feature set to that of the rival Xbox Series X on paper, so it will be very interesting to see how they stack up once actual units are reviewed.
The specs under the hood
We've known for ages now that the PlayStation 5 would be powered by a custom chip created in partnership with AMD. Now we know that the actual chip is very similar to what's being used in the competing Xbox Series X.
It's got an eight-core AMD Zen 2 CPU clocked at 3.5GHz (with variable frequency), and a customized GPU based on AMD's upcoming RDNA 2 architecture that runs at 2.23 GHz, putting out 10.28 teraflops of graphics power. The system can also shift unused CPU power to work on GPU loads, so you'll get more pixels.
CPU
x86-64-AMD Ryzen™ "Zen 2"
8 Cores / 16 Threads
Variable frequency, up to 3.5 GHz
GPU
AMD Radeon™ RDNA 2-based graphics engine
Ray Tracing Acceleration
Variable frequency, up to 2.23 GHz (10.3 TFLOPS)
System Memory
GDDR6 16GB
448GB/s Bandwidth
SSD
825GB
5.5GB/s Read Bandwidth (Raw)
PS5 Game Disc
Ultra HD Blu-ray™, up to 100GB/disc
Video Out
Support of 4K 120Hz TVs, 8K TVs, VRR (specified by HDMI ver.2.1)
Audio
"Tempest" 3D AudioTech
There's 16GB of DDR6 RAM and a custom 825GB SSD that Sony says is actually faster than any consumer PCIe 4.0 drive on the market right now. You'll also be able to upgrade the drive easily, but you'll have to wait for consumer tech to catch up to the high 5.5GB/s bandwidth that the PS5's drive has. That drive lets the PS5 load five gigabytes of data in one second, versus the 20 seconds that the PS4 took to load a single gigabyte.
Oh, and yes there's still a 4K capable Blu-ray drive, and you'll be able to put games on external USB drives as well. Sony's new Tempest Engine will supply 3D audio that's superpowered by a repurposed AMD GPU unit, which gives developers the power needed for truly transformational audio positioning.
Backward compatibility on the PS5
Finally, Sony has seen the light and is committed to providing backwards compatibility, at least for PS4 titles at this moment. They looked at the top 100 PlayStation 4 titles based on playtime and are "expecting almost all of them to be playable at launch on PlayStation 5," according to architect Mark Cerny. That's because PS4 games will be natively supported on the PS5 GPU chip, seemingly with the logic and feature set used on the PS4's silicon added to the PS5's custom chip.
Sony now expects "the overwhelming majority" of the PS4's 4,000+ games to be playable on the PlayStation 5 at some point, with the company going through every game on a title-by-title basis. Sony hasn't given us any concrete details about which PS4 titles will be playable yet, but is reportedly requiring any PS4 games submitted for certification after July 13 to be compatible with the PS5.
Sony has also stayed tight-lipped about if there will be any upgrade program for games that launch on PS4 but will also release on PS5. Some third-party publishers have already announced they will have their own upgrade program, for titles such as FIFA 21 and Marvel's Avengers.
Will backwards compatibility be as simple as popping in the disc from your PlayStation 4? We haven't heard anything yet, but we can certainly hope for that to happen.
Here's what the PlayStation 5 will look like
Update 7/22/2020: Shown during a game reveal event, the PlayStation 5 will come in two versions – a traditional version with an optical drive for games and movies, and a digital version, that is a bit thinner. While Sony highlights the console standing vertically, there will be a stand that allows you to put the console on its side.
PlayStation 5 controller
Update 6/12/2020: You can see the official controller in the image above. The information below is still correct. We now just have pictures to go with the specs.
When Sony unveiled the release window for the PlayStation 5, they also left us with a couple of nuggets of information about the controller the console will ship with. Rumble is gone, replaced with haptic feedback. That's like the haptic engine in your smartphone that is able to replicate a much wider range of feedback. This can even give feedback to your control sticks, so things like walking over different surfaces will feel different to your hands.
The other is that the triggers are also getting what Sony calls "adaptive triggers," which provide extra feedback to the player. Drawing a bow in-game? The triggers will replicate the tension on the string. Maybe racing games will be able to replicate the bumps on the road, so your fingers get jostled while you're trying to accelerate.
We also know that the new controller will have USB-C to recharge, a larger battery to rectify the DualShock 4's woes, and an improved speaker.
Accessories for the PlayStation 5
Sony will be launching the PlayStation 5 with a sizable selection of first-party accessories. From images, we've seen a charging stand that can recharge two of the new DualSense controllers, something that usually only comes from aftermarket manufacturers, so it's awesome to see Sony bring this to market at launch. The bottom of the controller plugs into the stand, even though the USB-C port is on the top, so it'll be interesting to see if there is a second USB-C port on the controller or if Sony went with a proprietary solution. Dual USB-C would make creating headsets and other accessories that plug into the controller easier for manufacturers.
There will also be the Media Remote, which turns your PlayStation 5 into a full media center, and will be a must-buy for many users. This matches the sleek curves of the rest of the accessories, and really doesn't look like a Sony remote at all.
Then there are the last two first-party accessories available at launch, the HD Camera which is depth-sensing, and may be a requirement for using PSVR with the PlayStation 5; and the Pulse 3D Wireless Headset, which is packed with the custom hardware the PlayStation 5 has for audio, Tempest 3D AudioTech.
The current PSVR virtual reality headset will also be supported, so you don't have to worry about buying the next version of it when it's eventually announced.
PlayStation Now on PlayStation 5
Sony's investors' briefing in May 2019 mentioned a three-part approach to future game distribution: Blu-ray discs, downloads, and streaming. That sounds to us like Sony will be expanding the PlayStation Now service to both PlayStation and other devices, as they specifically mentioned streaming "with or without a console."
Sony also partnered up with Microsoft to work on cloud technology, using Microsoft's Azure data centers to power Sony's streaming service. That'll give PlayStation Now a huge boost, with over triple the data centers being used for the service currently.
With Sony wanting mobile game streaming as well, will we see PlayStation Now morph into an xCloud style service? That'd be great for Sony, but it'll have to adjust pricing to match if it wants to attract gamers that don't already own a PlayStation console.
Oh, and we expect that PlayStation Plus will still be a thing on the new console. We don't know if it will be the same $59.99 a year as it currently is, or if Sony has plans to create a hybrid between PlayStation Now and PlayStation Plus, like is happening on Xbox.
Games for the PlayStation 5
Ah, what to put here? Well, for a start you'll get all the third-party releases you would expect to find on console, from 2K Sports, Call of Duty, Destiny, Fortnite, and everything in between. That might be what keeps people glued to their PlayStation in-between first-party narrative games, but that won't be what draws new fans to the console.
First-party exclusives are everything for Sony, from blockbusters like The Last of Us 2, GhostWire: Tokyo, Horizon Forbidden West, a freaking remake of the best game in the Souls series, Demon's Souls, and all the myriad other properties that Sony's developers have created over the years.
Oh, and don't forget jRPGs like Kingdom Hearts, which usually hit PlayStation before any other platform. Some first-party games are now coming to PC after a period of exclusivity, so we'd expect that to keep happening, but for now, you'll have to buy a PlayStation 5 to play the latest and greatest titles.
Pricing and availability for the PlayStation 5
As it stands, the next-gen PlayStation 5 will be out in Holiday 2020, setting up a next-gen console showdown with the Xbox Series X. Historically, that means November but we can't be sure about that with the current Covid-19 situation. Sony has assured fans that the console will make its Holiday 2020 release window, and has ramped up production by 50% to meet estimated demand.
Pricing has only been discussed in general terms, with system architect Mark Cerny saying "I believe that we will be able to release it at an SRP [suggested retail price] that will be appealing to gamers in light of its advanced feature set," while speaking to Wired. Sony had to learn hard lessons in the past with the inflated PS3 price so we're expecting a price closer to the PlayStation 4 Pro or Xbox One X at release.
We still don't know actual pricing, but with a likely cost to manufacture of $450 per console, expect a hefty price tag. Will Sony take a hit on cost, just like it did with the PS3 launch, so more gamers get on board to sell next-gen games?
All of this adds up to one thing – the next generation of consoles is going to be great.
What do you think? Excited for the PS5 or will you be going with the Xbox Series X? Or maybe both? Let us know down below in the comments or carry the discussion over to our Twitter or Facebook.
Editors' Recommendations:
Follow us on Flipboard, Google News, or Apple News