KnowTechie's 2017 Game of the Year Awards
One year. 10 games.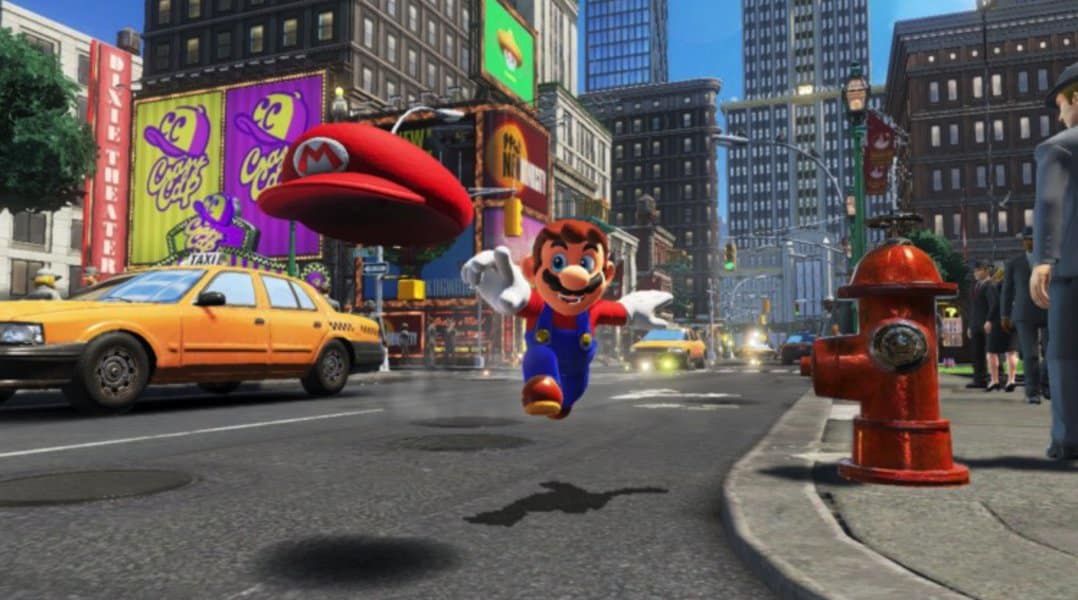 It's that time again! As it is the end of the year, we are going to roll out the best games we played this year and hand out our awards for the creme of the crop.
We put together a list of our 10 favorite games so they can reap the imaginary awards we are handing out. No, Breath of the Wild isn't on this list because it just isn't as good as any of these games.
Sorry, you'll get over it.
Persona 5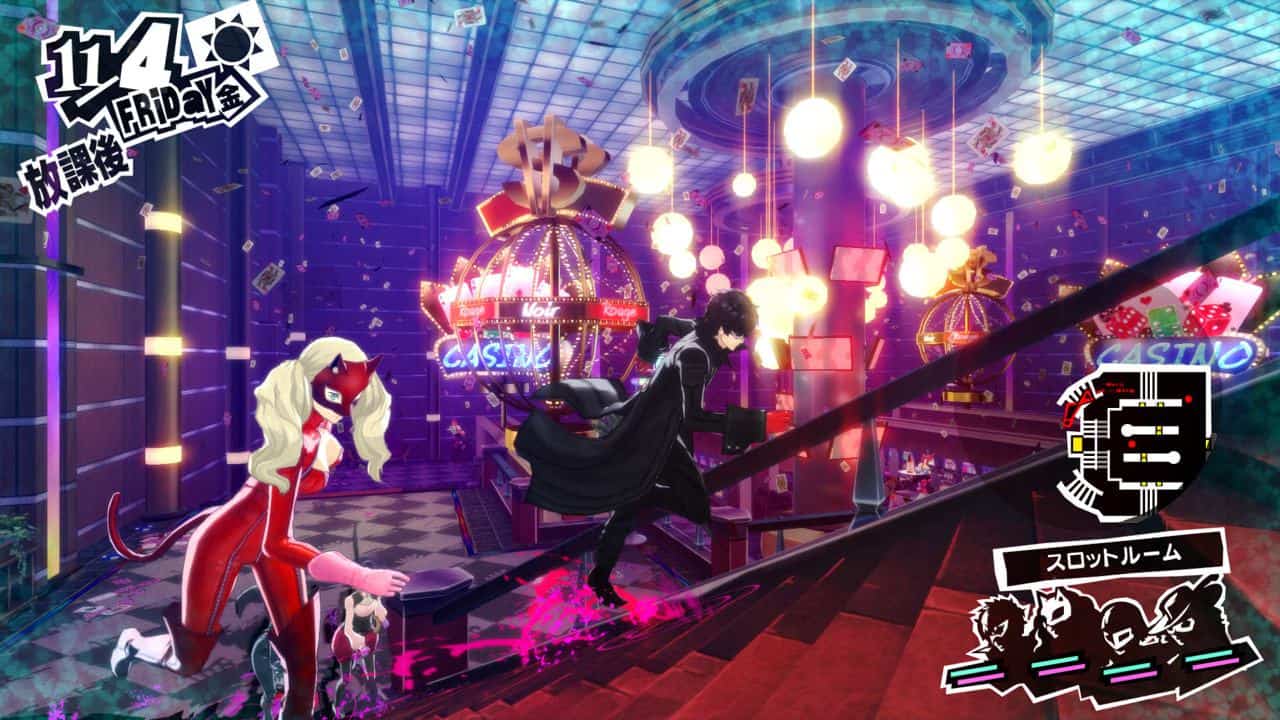 I didn't like Persona 4 much at all. I could respect the story of the duality of one's inner desires and thought it was a cool story, but I couldn't get past the whole high school kids doing high school things theme of the overall game. It made me, a grown-ass man, feel really out of my element and unable to relate to the characters in the game. Fortunately, Persona 4 Arena really opened my eyes to the series and helped me get into the Persona universe.
When Persona 5 was announced, my initial excitement was over an eventual sequel to Arena, but the promise of a more mature plot piqued my interest. I actually ordered the game and was instantly hooked on release day. As it turned out, so was my wife. See, the thing about Persona 5 is that unlike many RPGs out there right now, Persona 5 is a pure RPG that found a perfect mix of storytelling, action, and choice that just isn't found in the genre these days.
Persona 5 delivers a perfect RPG filled with a story that has plenty of twists and turns, incredibly well-written characters and enough content and activities to warrant a few playthroughs using the New Game + feature. If that was just the best merit of Persona 5, we'd be talking about a great game on its own, but with the absolutely spectacular soundtrack and stylish visuals of the game, Persona 5 just isn't the best game of the year, it's easily the one of best RPG in the last few decades.
Nier Automata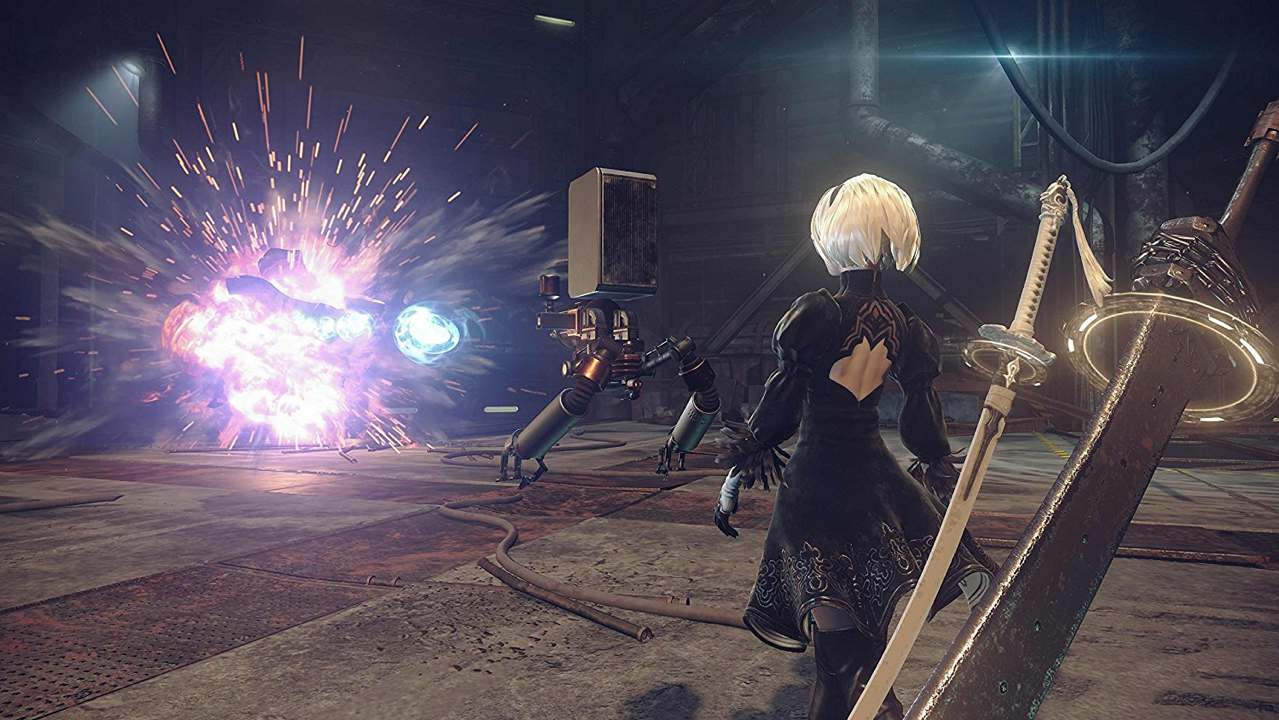 Confession time! I didn't play Nier Automata immediately when it released. I actually got the cast of the game in Final Fantasy Brave Exvius and it convinced me to go and pick the game up. Nier Automata tells a series of progressive stories that feature the game's android protagonists, 2B, 9S and A2. Each one of these androids have their own strengths and gameplay styles.
2B pays with a standard hack and slash style that accompanies a beefy story with plenty side-stories. 9S isn't nearly as strong, but has impressive hacking features which are bullet hell mini-games. Finally, A2 is much more of a loaner that functions similar to 2B while adding unique aspects to her moveset to be much more destructive. With a ton of variety in gameplay, you probably wouldn't be surprised to find out that Nier Automata features 26 different endings. The first few main endings tell a full story, whereas a majority of the later endings are more jokey or failure-style endings.
Nier Automata is a game that is an incredibly engaging game that offers so much to do and a deep and engaging story that will encourage you to dig deeper and deeper into the game's emotional finale. Nier Automata isn't just one of the best games of the year but also one of Platinum's best games ever and the rebirth of a niche Square Enix series. Check this one out as soon as you can, ideally on a console as the PC version requires some modding to work flawlessly.
Nioh
Souls-type games are the new roguelikes as in everyone wants to do it. When J and I first heard about a souls-like game taking place in Japan being made for PlayStation 4 we were excited. When J found out Team Ninja was the one making it, he lost his damn mind. Fortunately, his hype was warranted and Nioh turned out to be one of the best games of the entire year.
Nioh isn't just a souls-like game, it takes a lot of the concepts from the genre and improves upon them in ways that only Nioh can. Super moves and special elemental affinities are added by using different elemental guardians. Each weapon in the game has its own skill tree and makes use of different stats, allowing for a ton of different options for gameplay. Stances really help players find a lot of different combos and styles that work the best for them. The game is a punishing experience that is equally rewarding when overcoming obstacles.
Read More: Review: Nioh – Feudal Souls
My absolutely most favorite thing about Nioh is that there is a robust co-op feature that had J and I grinding out levels for loot drops a la Diablo-style while having a blast and getting destroyed by enemies for being careless. There is just so much to do in Nioh and the recent addition of PC means that almost everyone can get a shot at this awesome game as well.
Horizon Zero Dawn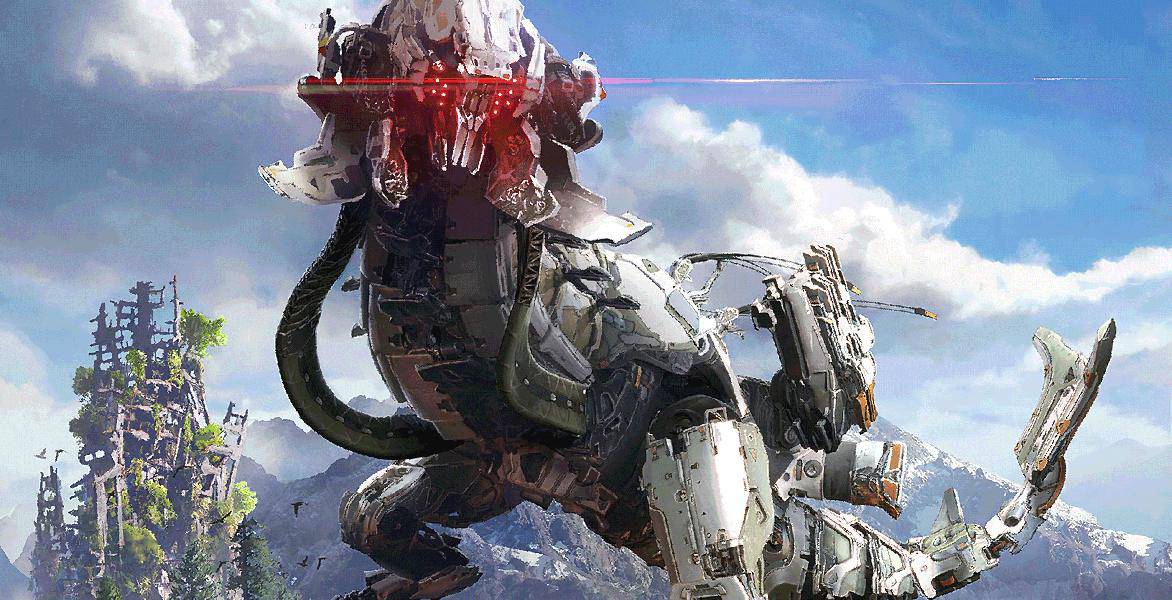 It's impossible to have a game of the year list without acknowledging the best "Legend of Zelda" game released in 2017. While many praised Breath of the Wild, it's failed attempts to draw from inspirations like Skyrim and "The Ubisoft Maps (TM)" — a phrase meant to poke fun at how every Ubisoft game has had the same map structure since FarCry 3 — left many of us who were fans of a more traditional "Zelda" experience feeling like they'd bought an uninspired clunky mess.
Horizon Zero Dawn is set in a world that feels alive, as the robotic animals thrive in packs, and they populate certain areas of the world. The world itself is alive both in the story and in how the game is experienced. Aloy, herself isn't always the most likable character I've ever played, but she's certainly fierce enough to be considered as one of the best-written female leads that aren't Lara Croft. In fact, I'd argue that in 2017, only Senua comes remotely close to how well Aloy represents the idea of a strong-willed female who seems to have the tools to control her own fate. Horizon Zero Dawn brings to life a vibrant and beautiful world where sometimes no matter what the "us vs them" story can't have a happy ending, and that's a path not often taken in digital entertainment. Kudos to Guerilla for making such a strong new IP and not resting on their laurels of yet another Killzone.
Mario Odyssey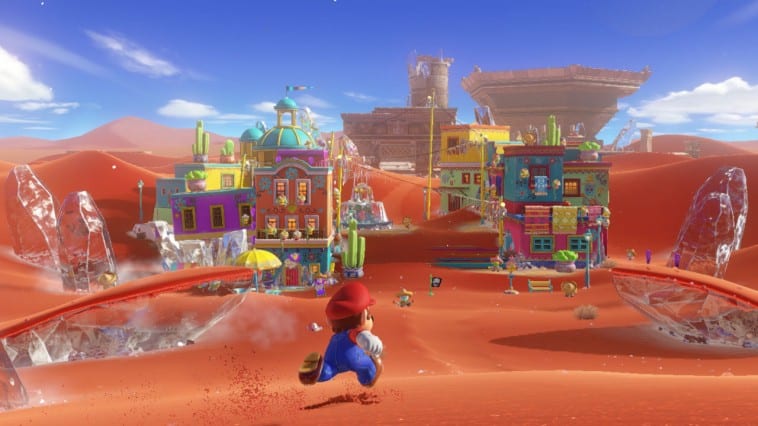 I was on the fence when Mario Odyssey was announced. With the most recent Mario titles being good, but not great and a lot of elements in trailers reminding me of Sonic Adventure, I wasn't expecting much. Fortunately, it turns out that Iwata's development legacy turned out to be incredibly competent and we've been given one of the best Mario games since Mario 64.
Mario Odyssey features the platforming and acrobatic action that you would expect from a worthy successor of Mario 64 but also adds a whole new element with the hat possession features. Mario is still as quick and agile as ever, but with his hat-possession skills, he has a massive amount of surprising abilities at his disposal. That's where the magic of Mario Odyssey happens, the game feels familiar at the start but becomes absolutely magical as you advance and learn how to utilize Cappy to the best of your abilities.
Still a "collectathon" at heart, Mario Odyssey proves to be a fun time for both casual players and skilled completionists alike. Each world that Mario's Odyssey visits are filled with unique rules and surprises that keep you on your toes. The Nintendo Switch has a whole bunch of great games that have come out in the it's first year, but Mario Odyssey is hands down the best one for the system.
Doki Doki Literature Club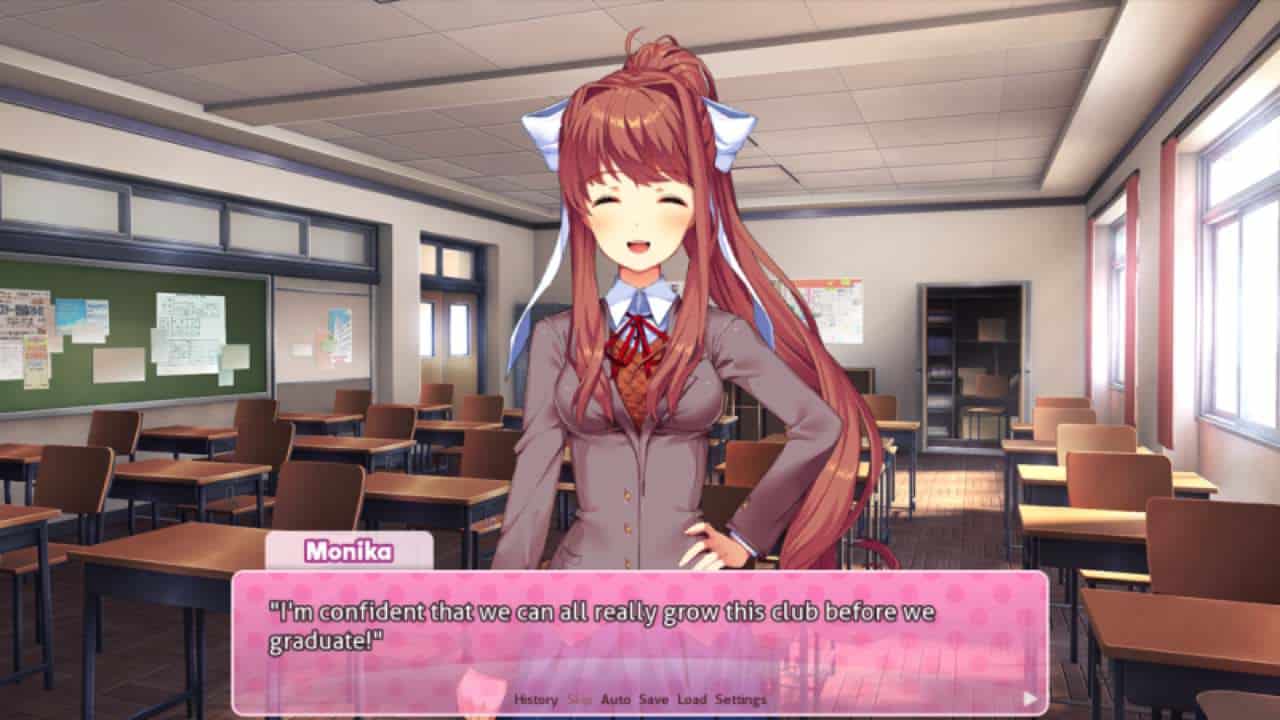 Oh Doki Doki Literature Club, how do I talk about you without spoiling your deep and dark secrets? I don't know that I really can, so let me do this instead.
Doki Doki Literature Club is a free visual novel that is available on Steam. At first looks, it is a typical visual novel that has the protagonist attempting to woo girls in the literature club, but it really becomes apparent that, well, isn't going to happen. An absolute gem with a whole mess of surprising things to discover, Doki Doki Literature Club does so much with so little and will leave you questioning your sanity after you peel away all the layers.
It gets weird, really f*cking weird…
Hollow Knight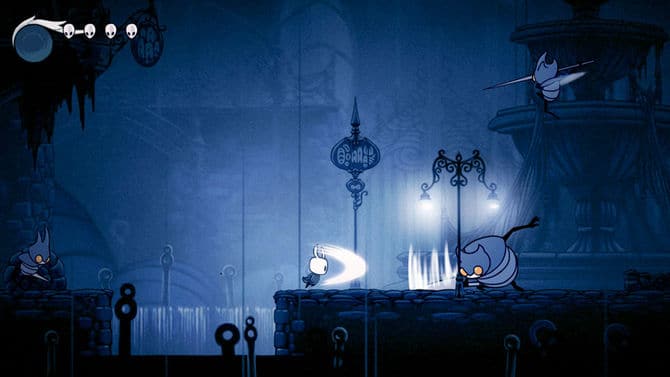 I've wanted a new Metroidvania Castlevania game for nearly a decade, and while there have been some titles that have scratched that itch, none have been completely satisfying, each facsimile ends up missing some aspect of what makes a true Metroidvania game, whether it is an issue with art design, level design, combat, story telling or not having enough to do. Hollow Knight doesn't miss any of these aspects and actually delivers an awesome-paced story that will have you running all over the world collecting tons of different things and special abilities.
However, Hollow Knight isn't just a Metroidvania-style game, it also features a whole bunch of Souls-like elements as well that take the game from being inspired by some of the best games of all time and launch it into the stratosphere of great games in it's own right. I am really enjoying the time I am spending with Hollow Knight but I am even more excited that Team Cherry isn't treating Hollow Knight as a one trick pony and is actively adding more content into the game at currently no cost to the player. Hollow Knight is damn good and is only getting better as time goes on.
Yakuza 0 (Zero)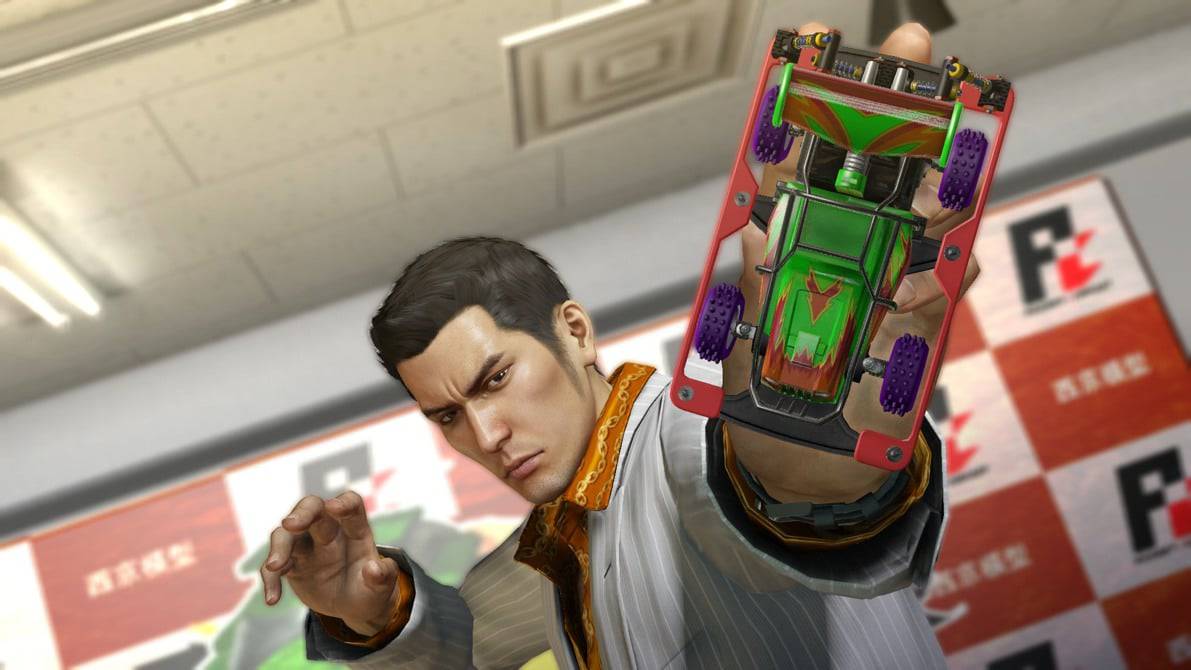 How can you not at least give an honorable mention for the prequel that started a beloved franchise in Japan? Yakuza 0 shows how the wheels were put in motion, familiarizing the player with both the series protagonist Kazuma Kiryu and the loveable psychotic mascot Goro Majima.
Read More: Review: Yakuza 0 – double trouble
Throwing back to 1988, experience the journey of Kiryu's rise to infamy within the ranks of the Dojima family, and find out what made the once charming and methodical Majima lose his damn mind and start acting like a nutcase. Adding multiple fighting stances, Yakuza's combat has never felt better and a plethora of minigames make Yakuza 0 an experience you can easily drop a few hundred hours into. While it can certainly be repetitive, there aren't many brawlers with a story half as good as Yakuza's.
Hellblade: Senua's Sacrifice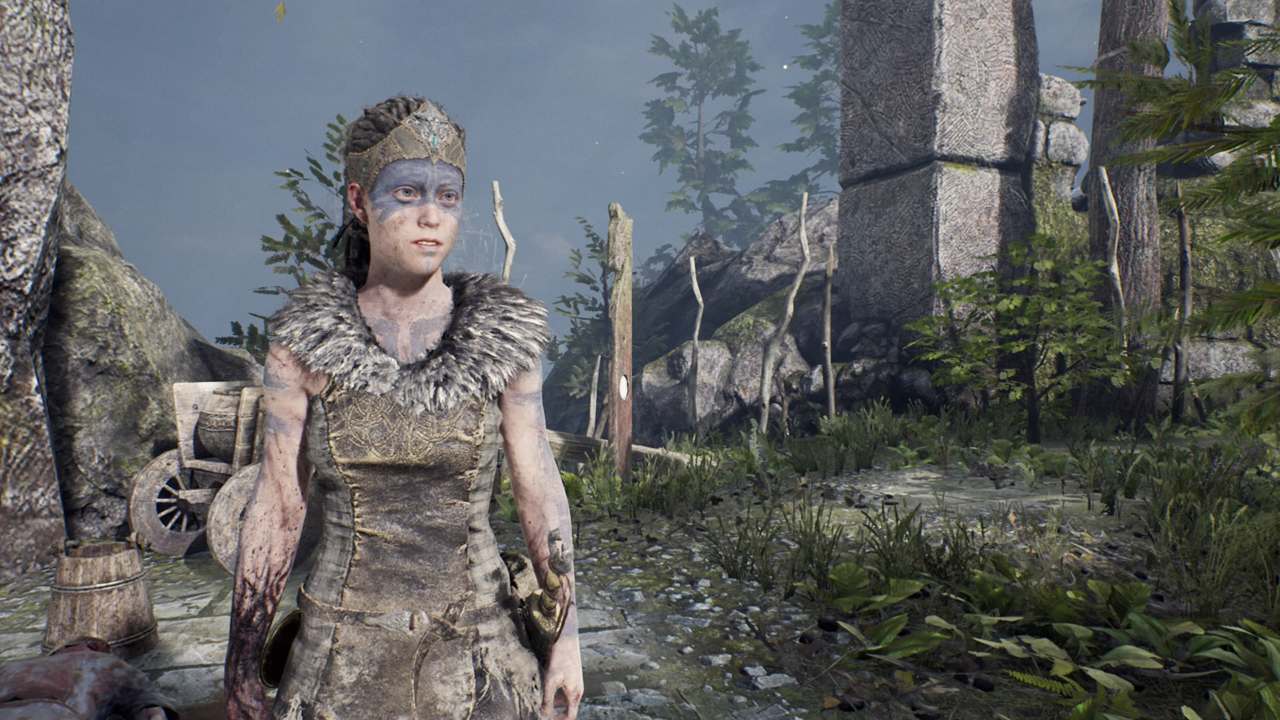 While not the most "fun" game on the list, Senua's Sacrifice is one of the strongest experiences released in 2017. Senua's journey to reunite with her beloved Dillion is one of the most efficacious examples of presentation you'll find in gaming. Senua is – for lack of a better term – demented. She's lost, she hears spirits and voices talking to her, and she fights with the shadows. She's killed, she's corrupted, and she's most definitely tormented. It's heartbreaking, it's powerful, and it's a constant reminder of how fucking incredible Ninja Theory is as a developer.
In my opinion, there's not a single shop in the industry that conveys emotion with expressions the way Ninja Theory does, and I've said this since Enslaved: Odyssey to the West. This game is an absolutely staggering experience and shouldn't be missed by anyone who considers themselves a fan of the medium of video game storytelling.
Injustice 2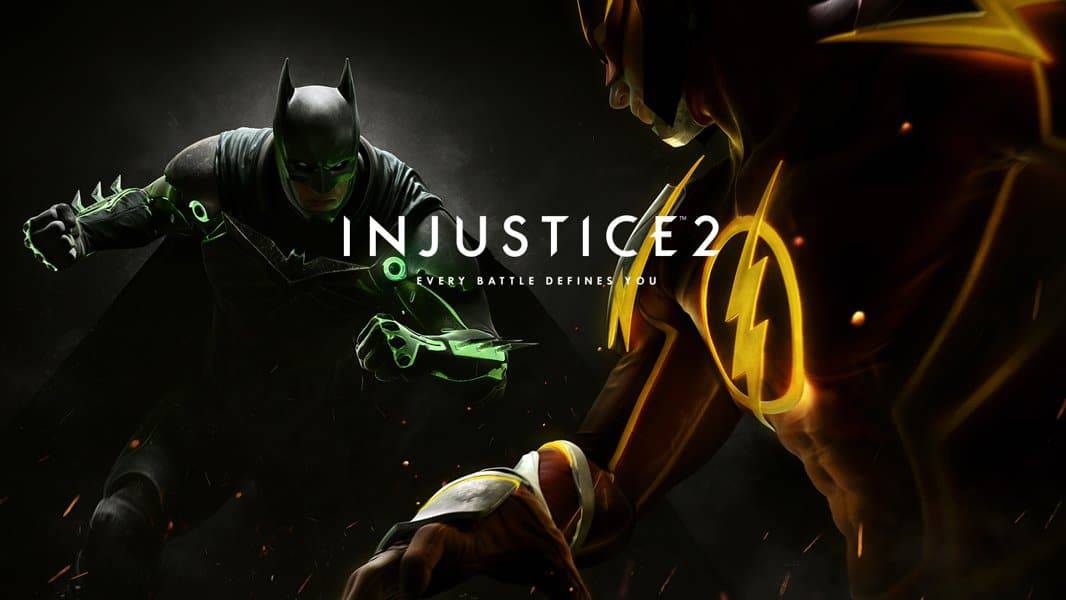 This is, without question, Netherrealm's most complete and greatest fighter to date. Everything you could possibly want exists inside Injustice 2 – insanely polished graphics, fluid fighting, a wide cast of characters that aren't just the typical superhero faire, and a metric ton of customizable options to keep you enthralled for a very long time. Add in a deep story mode with alternate endings and scenes, metaverse battles, a guild system, and you haven't seen a fighter that's more fleshed out since the SNES days.
Unfortunately, while Injustice 2 is the creme of the crop, it ultimately shows that the "one trick pony" is out of tricks. Injustice 2 cements the foundation laid by Mortal Kombat 9 that's been used in every title since and it's starting to show its age. While it's 100% worth of a Fighter-of-the-Year nod, it's going to take a whole new bag of tricks for Netherrealm to improve on what's about as close to perfection as Injustice 2 offers.
It's true: Injustice 2 makes Tekken 7 look barebones and further continues to embarrass Street Fighter V, but without something drastic for the next title it'll all feel like "Injustice 2 lite". That's an extremely heavy feat and I really hope the team can impress again going forward.
Well, that's about it. Is there anything you think we missed? We're sure there's a ton of games that you think should have been honored on this list, so here's your chance to share them in the comments below.
Follow us on Flipboard, Google News, or Apple News