7 fun ways to personalize your AirPods
Here are seven ideas for ways to make your AirPods stand out from the crowd.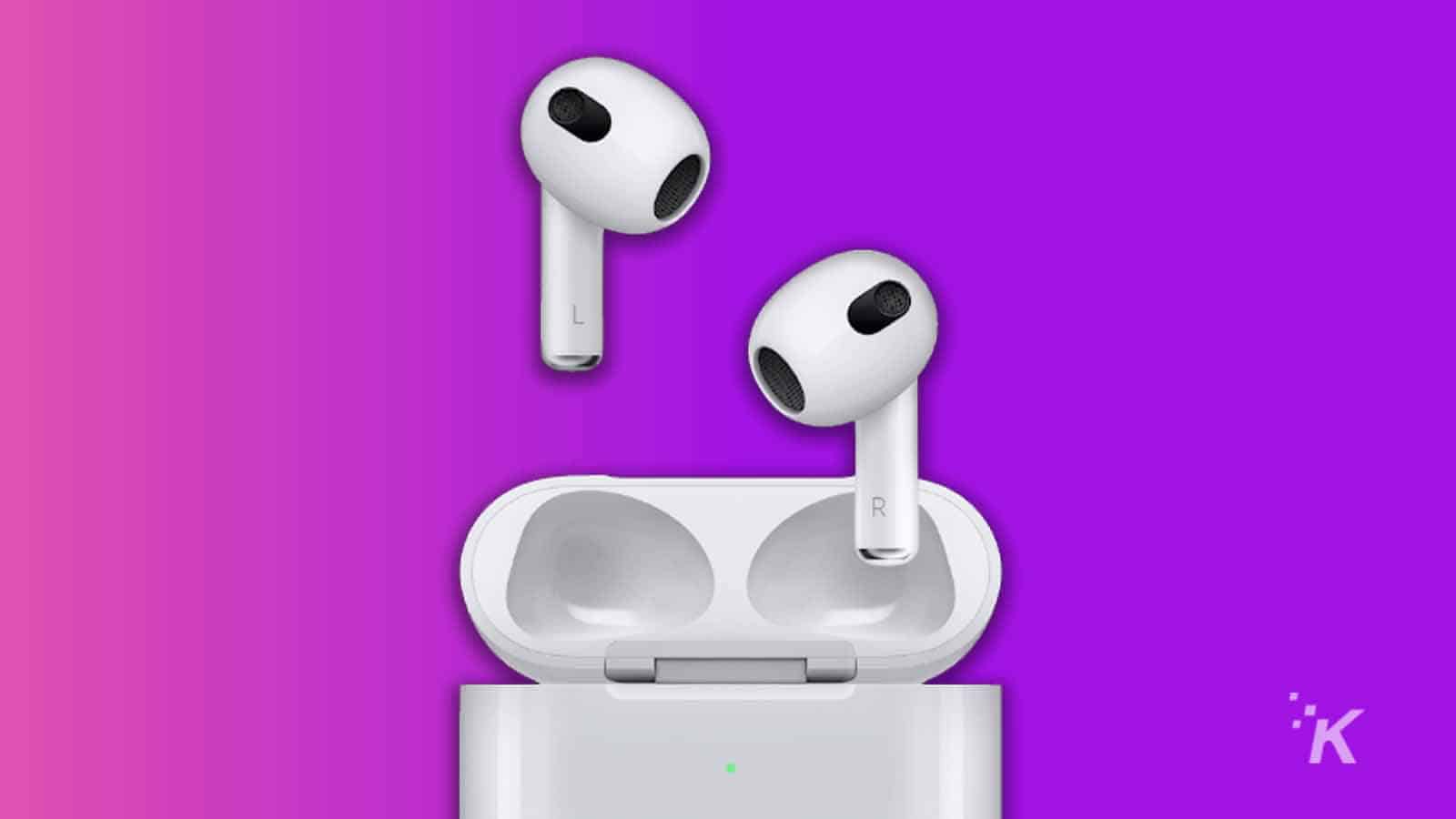 AirPods have become the newest Apple status symbol, thanks to their sleek, minimalist design.
Hundreds of millions of units have been sold since the earbuds launched in 2016, with over 90 million units being sold in the final quarter of 2021 alone.
With so many AirPods floating around out there, it's understandable that you want a way to personalize them so they don't get mixed up with someone else's.
Here are seven ideas for ways to make your AirPods stand out from the crowd.
Get your AirPods engraved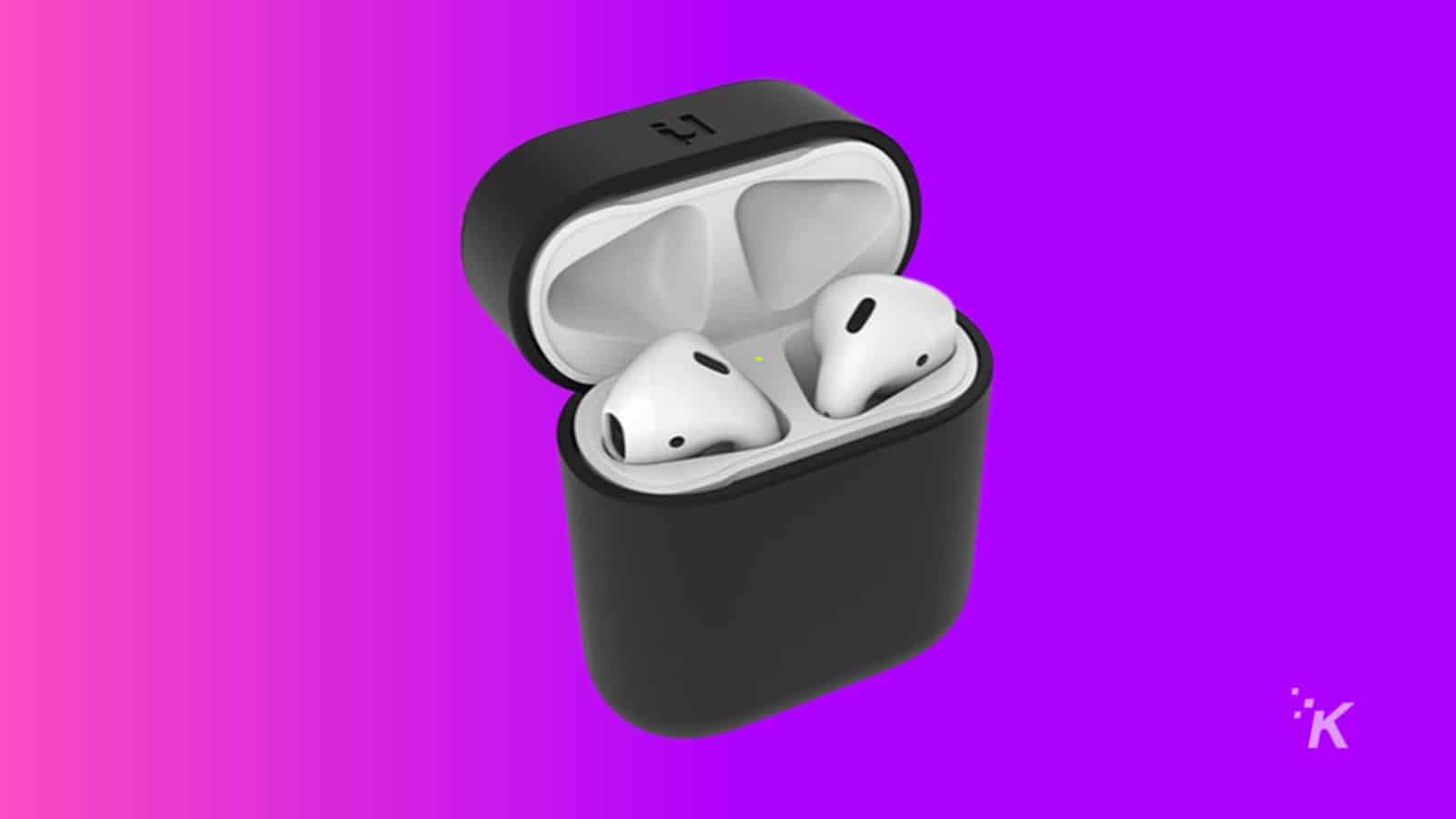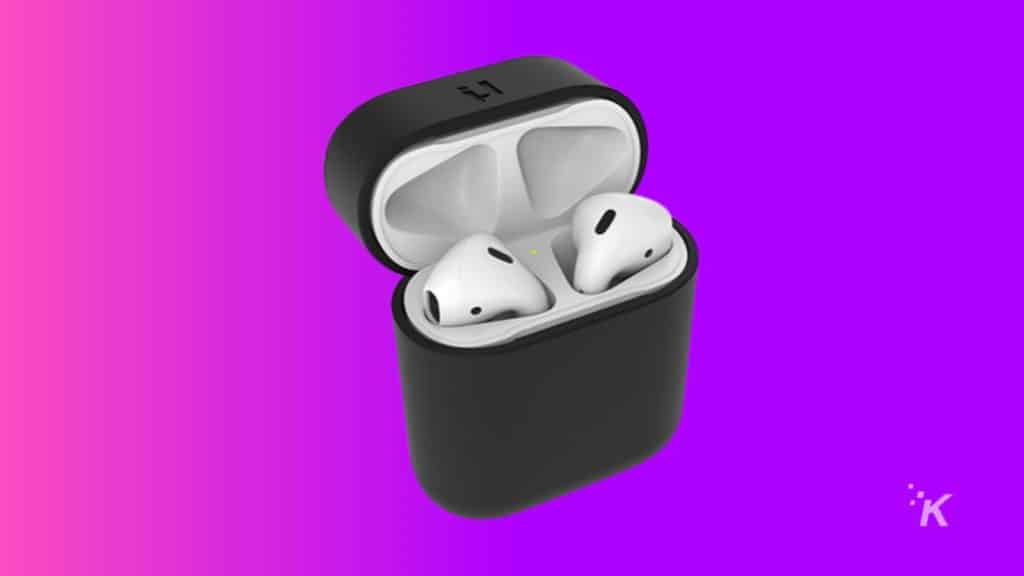 If you have yet to order your latest pair of AirPods, definitely consider buying them directly from Apple. Apple offers the ability to engrave the front of the AirPods case with letters and emojis — all at no extra charge.
You can choose from two-letter styles, any number, and a limited selection of emojis as well.
READ MORE: Donner – carbon fiber's time to shine on musical instruments
If you live with a family or work in an office where everyone seems to have AirPods, getting your case engraved will help you to keep track of your own pair and prevent confusion in case there's a mix-up.
This is also a great extra touch to add to AirPods that you are planning to give to someone else.
Choose the perfect case
Just as with any other piece of technology, AirPods can be both customized and protected with an AirPods case cover. Depending on the design, cases can also help keep the lids closed.
There are reports of the magnets unsticking, allowing the lid to come open and potentially causing the AirPods to fall out.
Silicone is the most common material for an AirPods Pro case, but you can also find some hard plastic ones that provide extra protection if you tend to drop yours a lot.
Choose a design or color that reflects your personality, and make sure that the case comes with a sturdy carabiner or loop so that you can attach it to your bag while you're on the go.
Get an AirPods strap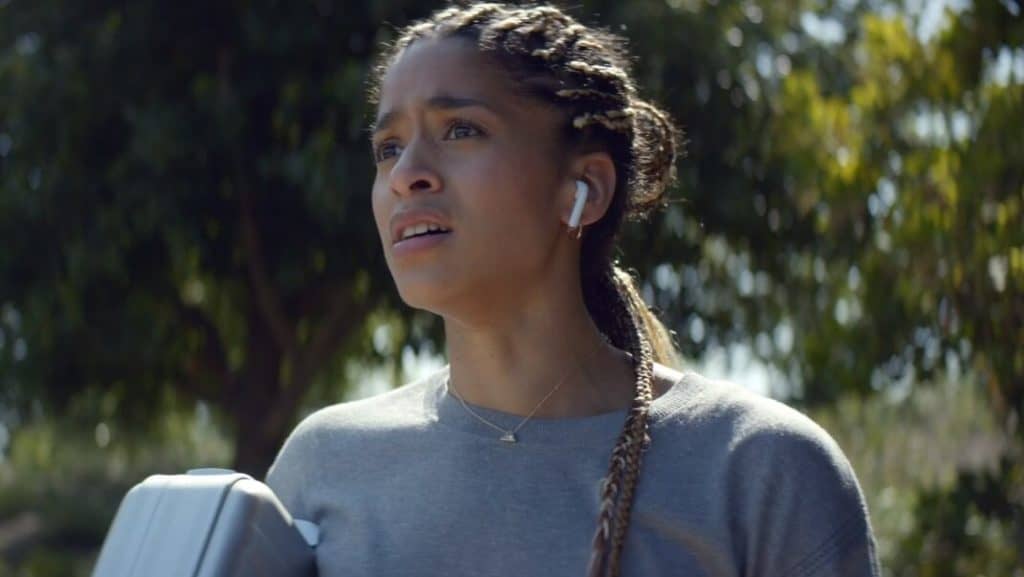 Due to the headphones' one size fits all approach, some people find that the AirPods don't fit as securely in their ears as they would like. This means that one or both AirPods can fall out of your ears while you are walking, running, or working out.
You can temporarily turn your AirPods into a wired pair of earbuds by attaching a silicone strap to each post and placing the strap around your neck.
This way, the AirPods will stay attached to the strap if they happen to fall out of your ear, making it easy to simply grab it and place it back in your ear instead of scrambling around on the ground trying to find it.
Buy a wireless charger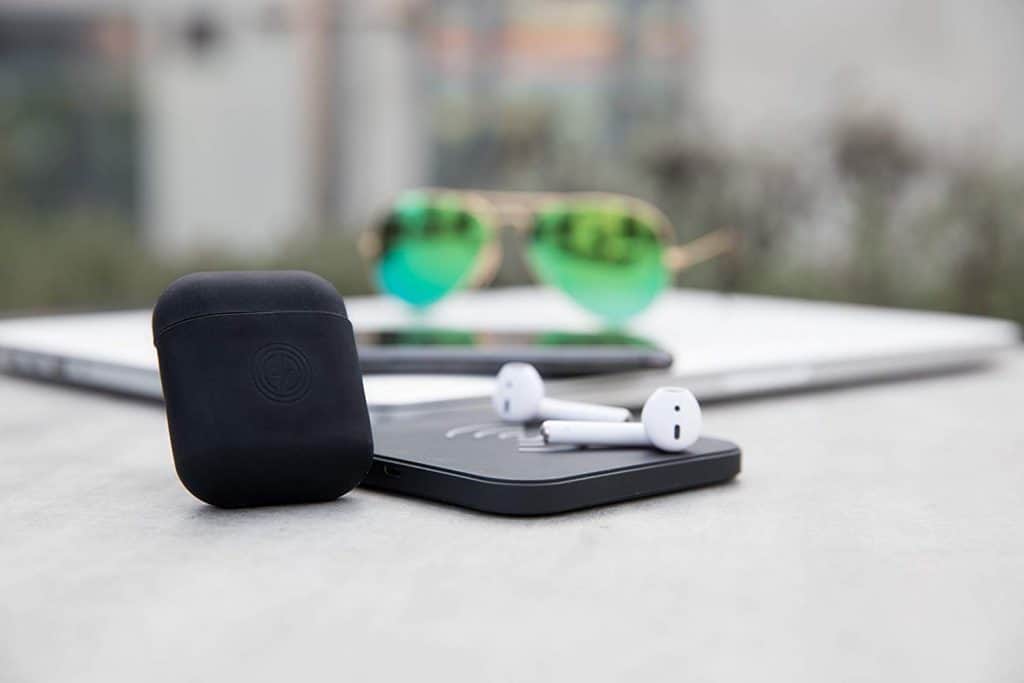 Apple introduced wireless charging with the AirPods 2. If you have that generation or later, then you should definitely consider getting a wireless charger if you don't already have one.
Keep in mind that not all AirPods cases are wireless charging compatible, so you might need to take the case off in order to charge them wirelessly.
The classic disc-shaped wireless chargers will work just fine, or you can invest in a dedicated AirPods case holder that will perfectly fit the case for optimal alignment and faster charging.
Having a dock will also stop you from misplacing the case since it will now have a dedicated spot on your nightstand or desk.
Try out some ear hooks
If your AirPods simply will not stay in your ear, then some silicone ear hooks might just do the trick. This AirPods accessory slips over the post of the earbuds.
Simply put the earbuds in place like normal and then guide the soft silicone hooks over the tops of your ears. The one downside is that you do have to take the hooks off to put the AirPods back in the case.
You might not want to do it every time you use the headphones, but it's a great solution for whenever you are running, working out, or doing another activity where you need the extra secure fit.
Try a Bluetooth transmitter for travel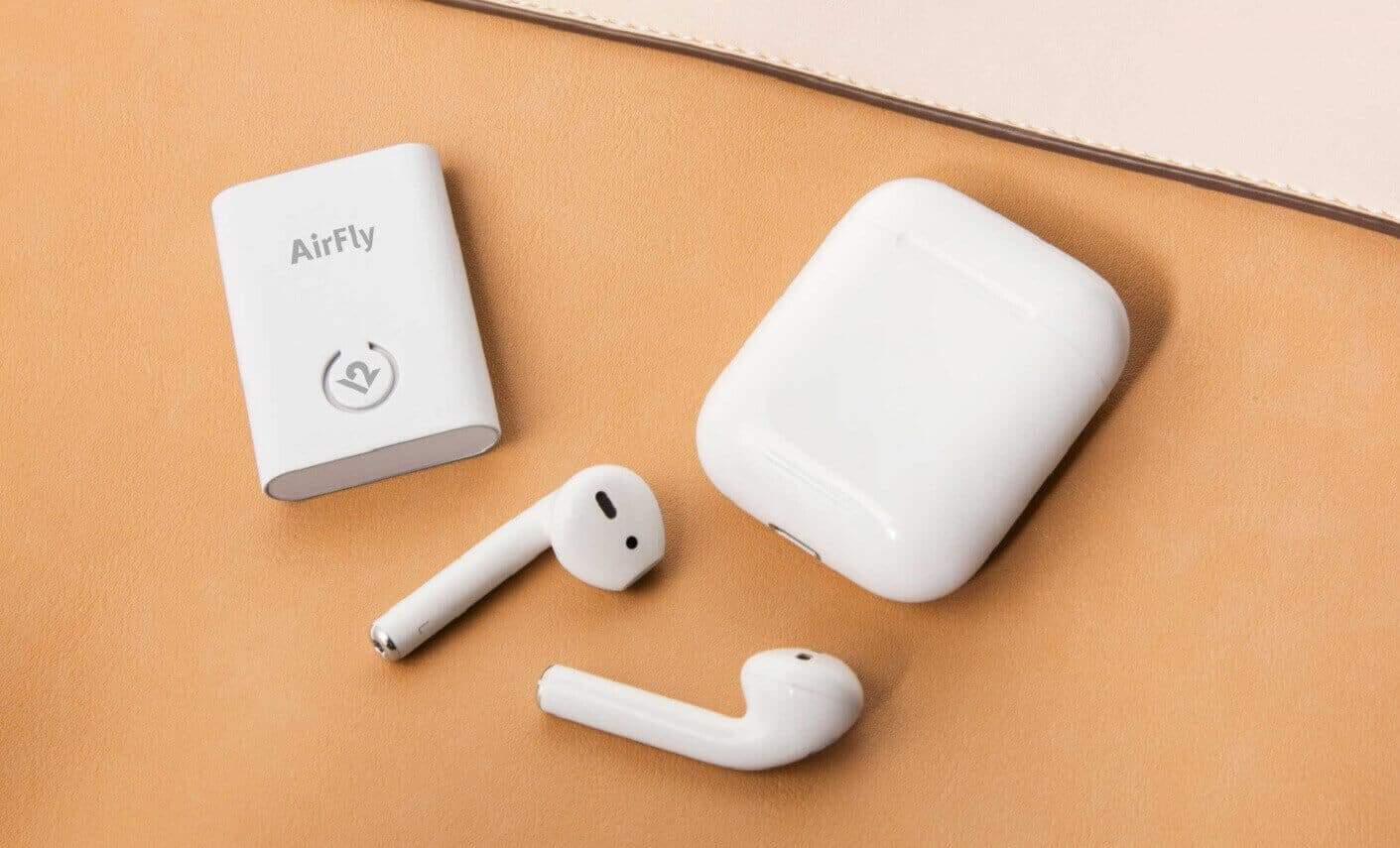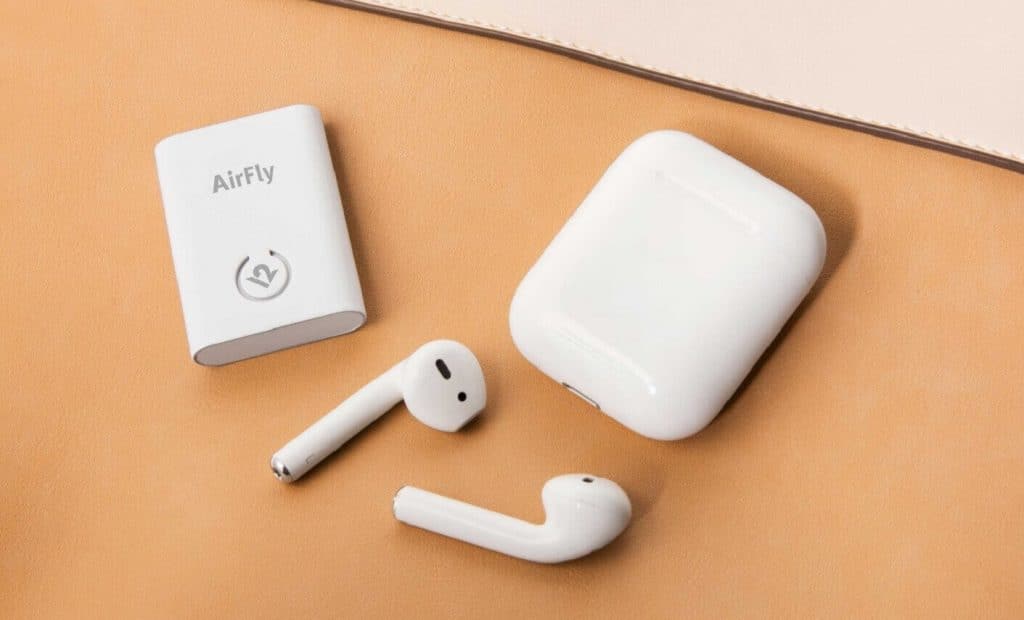 One of the downsides of AirPods for frequent travelers is that you can't plug them into devices that don't have native Bluetooth connectivity. This can make it difficult to watch in-flight entertainment on the screen in front of you.
Thankfully, there is a device that you can buy, called a Bluetooth transmitter dongle, to give yourself the capability to connect to any device with a headphone jack.
READ MORE: Can you use AirPods on in-flight TVs?
The dongle plugs into the headphone jack and then pairs with your earbuds so that you can listen to whatever is playing on the TV.
You do need to remember to keep the dongle charged, but if you don't want to carry around two pairs of headphones, this is a great workaround that will allow you to use your AirPods with in-flight television.
Consider an AirPods holder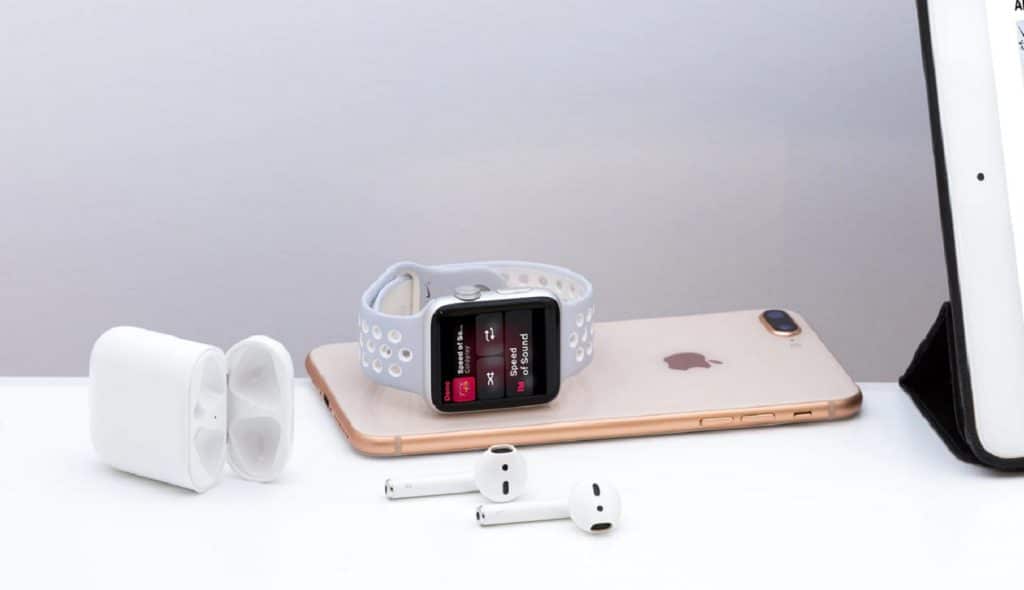 Okay, yes, you can technically put your AirPods back in the case when you need to talk with someone for a couple of seconds, but where's the fun in that?
If you tend to just hold your AirPods or throw them down on your desk in these situations, getting an AirPods holder for specific scenarios will help you keep track of them.
For instance, you can get a little silicone holder that slides onto your Apple Watch band if you tend to take your earbuds in and out a lot while you walk.
An AirPods stand with little magnets will ensure that you don't lose track of them on your desk again — not to mention add some personality to your office area as well.
In addition to customizing the appearance of your AirPods with accessories, there's also a lot you can do under the hood, including setting the long and short presses.
While that won't help you distinguish your pair of headphones from someone else's, it will make your AirPods experience more enjoyable.
Have any thoughts on this? Let us know down below in the comments or carry the discussion over to our Twitter or Facebook.
Editors' Recommendations:
Just a heads up, if you buy something through our links, we may get a small share of the sale. It's one of the ways we keep the lights on here. Click here for more.
Follow us on Flipboard, Google News, or Apple News