The best in-home workout equipment
Trying to get fit, but want to do it from the comfort of your home? Start here.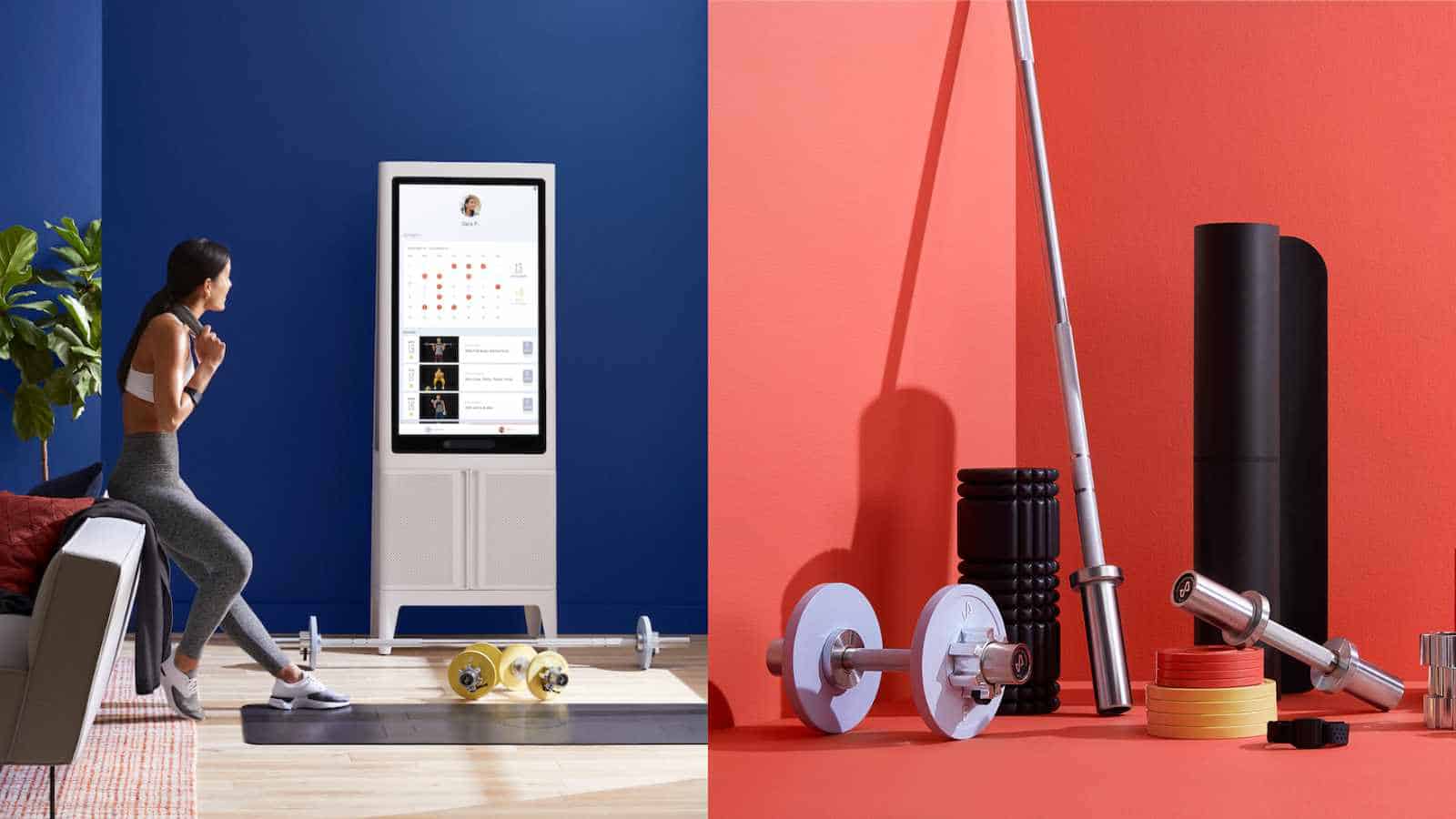 Personal fitness has evolved from the glossy, sweat-filled, fake-tanned classes of the nineties to the boutique fitness craze of the 2010s. The focus is now on in-home workouts, with smarter fitness equipment.
I mean, who has time actually to go to the gym? Between traffic, days crammed with meetings, and family commitments, you were lucky to squeeze in a few laps of the pool before your three hours of sleep a day.
At least you've got space for a home gym, whether that is half of your home office space or beside the Tesla Supercharger in your garage.
READ MORE: The best fitness tech and accessories
There is a vast range of home fitness gear to choose from, and many options come with a personal training program.
That gets you all the benefits of guidance without leaving home. Adding smart tech to that equipment completes the loop, allowing your equipment to adapt to progress, track performance, and give you real-time feedback.
Best workout tech to add to your home gym or office
Whether you want to lift weights, work out your frustrations on the bag, or cycle as if your life depended on it, we've got you covered with the best in-home fitness tech.
LIT Strength Machine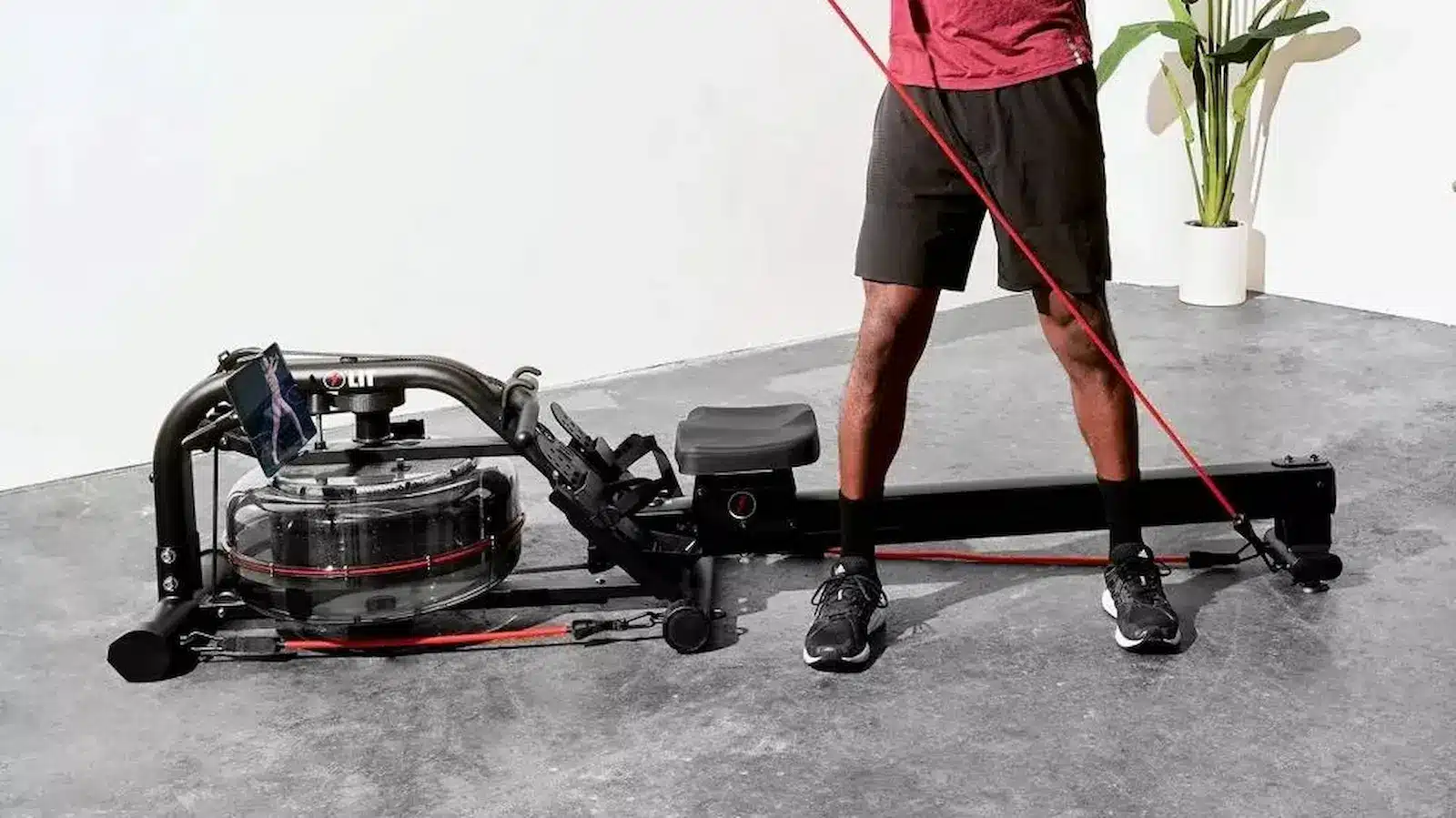 Looking for a full-body workout machine that can be easily set up at home?
The LIT Strength Machine is a one-of-a-kind, all-in-one water rower, pilates reformer, and strength trainer that can perform 500+ exercises, including rowing, cardio, strength training, physical therapy, pilates, and more.
With adjustable water resistance and the ability to simultaneously workout with resistance bands, this exercise machine is perfect for increasing long-term strength, power, and stability.
The LIT strength machine can also be stored vertically, making it ideal in-home workout equipment for small spaces.
---
FORME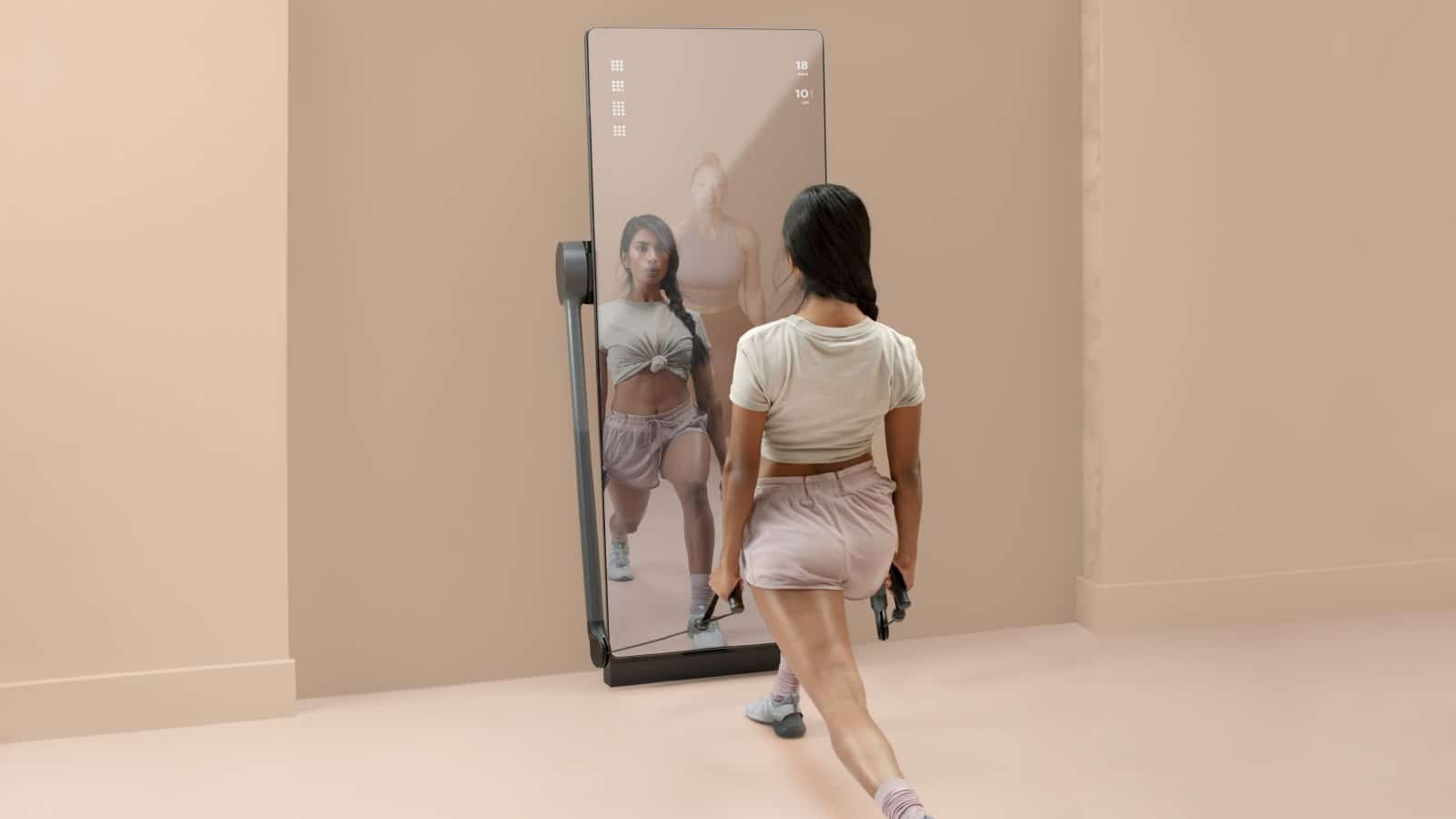 Yves Béhar has worked on some of the coolest tech gadgets of recent years, so you know that his workout gear will be great.
Forme was designed to blur the lines between home and gym, looking like a super expensive mirror when it's not doing dual duty as a personal trainer.
Hidden away are two handles for anaerobic exercises and a 43-inch interactive display for everything from strength training to yoga, barre, and dance, with eight different disciplines.
All the workouts are filmed, so it feels like you're in the same room as your virtual trainer, and the range of exercises is designed for a holistic view of fitness.
---
PowerDot 2.0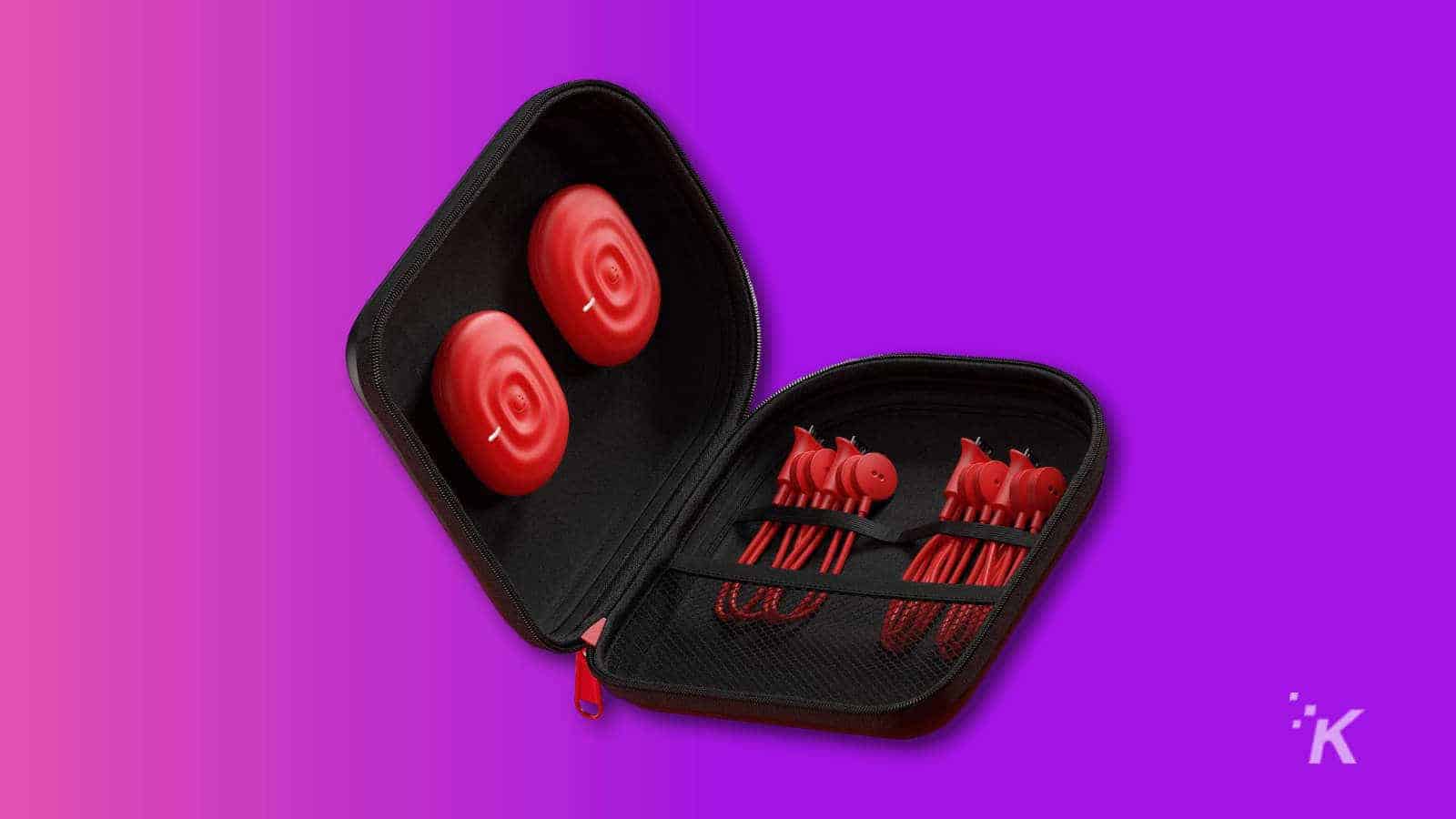 Prefer to work your abs while sitting and watching TV? The PowerDot is a tiny, portable, battery-powered muscle stimulator that can reduce your recovery times, increase your performance, and relieve pain.
The app shows you exactly where to stick the pads, the cables are magnetically attached to those, and you're away vibrating like you're doing mad reps.
It's easy to use, has loads of preset programs for everything from injury prevention to performance and training, and is proven TENS tech for pain relief.
I've got a set that I use whenever my sciatic nerve acts up, and my recovery times have never been shorter.
---
Lululemon Studio Mirror
Lululemon's Studio Mirror is like a high-tech version of the mirror in Snow White. It subtly hangs on the wall when you don't want to exercise, transforming into an intelligent display when you do.
Firing up a workout shows the instructor in actual size, but you can also see your reflection to correct your movements accordingly. It also tracks your metrics, so you'll be the fairest of them all in no time.
This is a perfect option if you want your gym equipment to, erm, not look like gym equipment. Bonus points for not taking up any floor space, except when exercising in front of it.
---
Peloton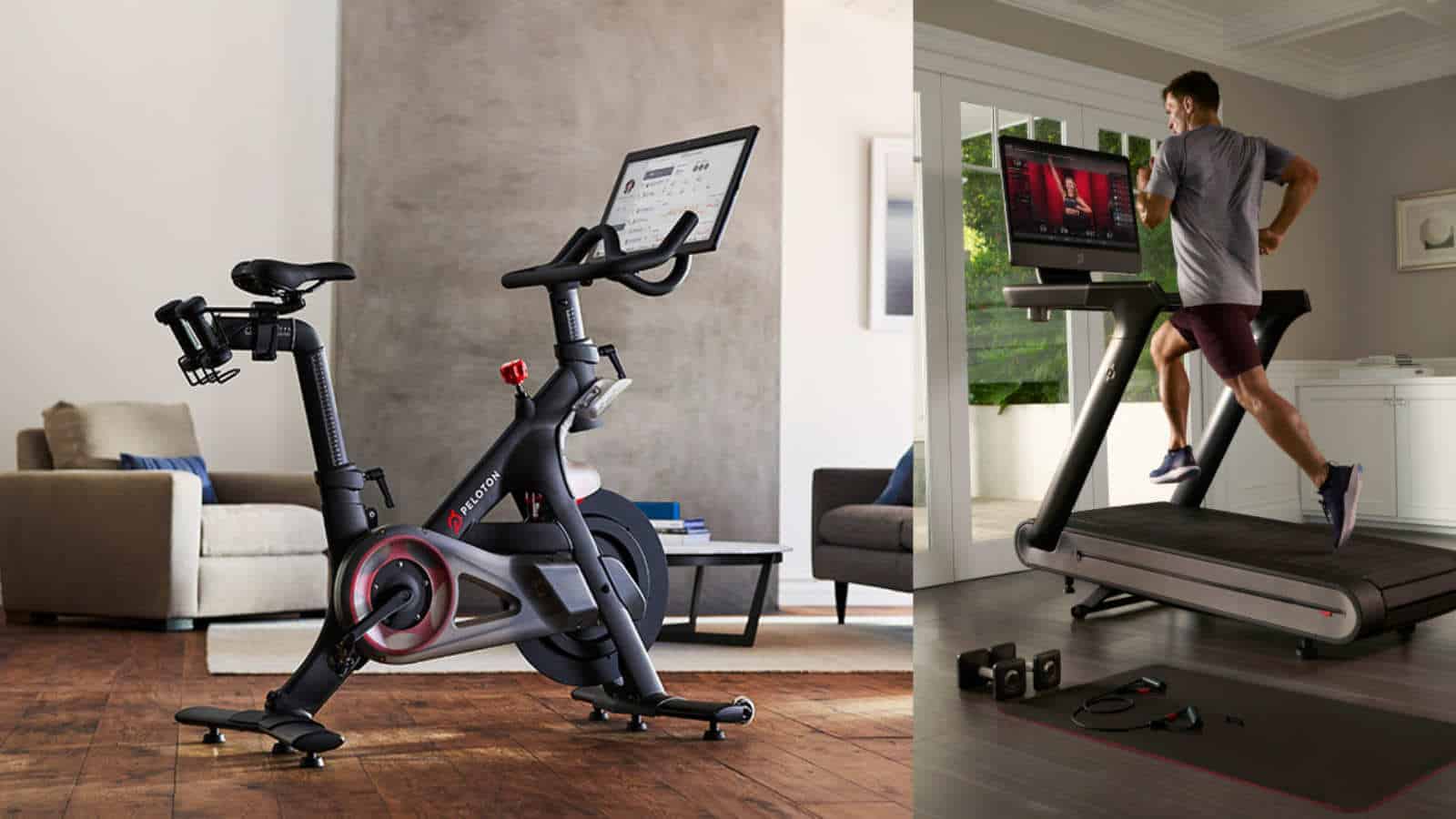 Peloton might be more of a cult than a fitness regime, but that doesn't mean that the equipment isn't great.
Whether you prefer the stationary bike for those in-home spinning classes or the treadmill, the rowing machine, or the camera for strength training, the experience is still the same.
You get the Peloton app with thousands of classes, easy-to-use (and huge!) touchscreens, and a vast stable of popular instructors.
Oh, and never underestimate the allure of fighting for leaderboard positions. You'll spend more and more time on the equipment once your rankings start trending upward, and isn't that the whole point?
---
FightCamp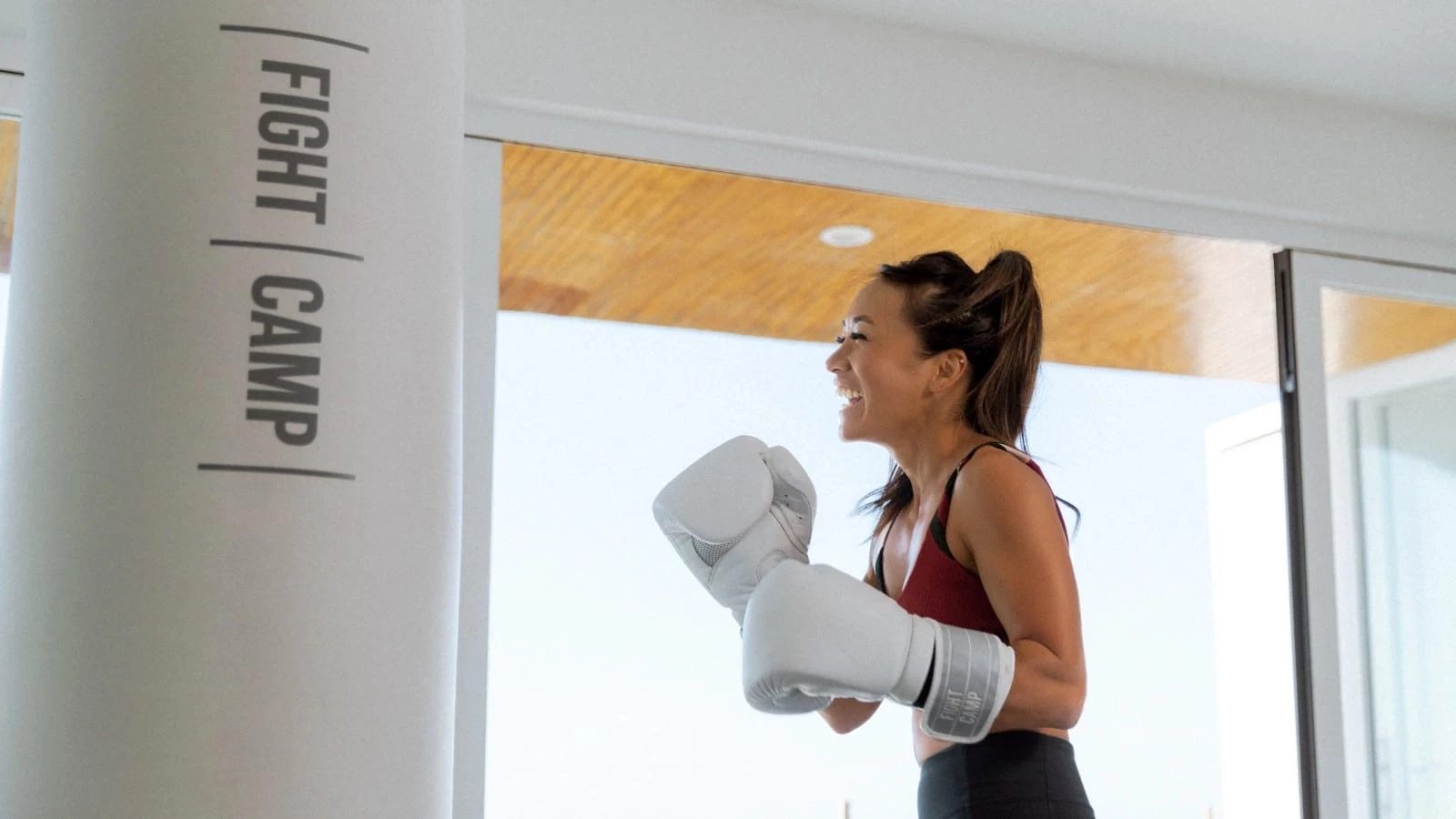 Want to work out your frustrations and get fit at the same time? Maybe FightCamp is the answer to your flabby arms.
They send you a free-standing punching bag (but not the sand or water you need to fill it), four foam mats, and punch-tracking doohickeys that you slip into your gloves as you pound the bag.
It does take up quite some space, so make sure your room is big enough to accommodate it.
---
NordicTrack Commercial 1750 Treadmill
NordicTrack has long been a class leader in fitness, and the new Commercial series continues that trend. Get varied resistance levels while running on a wide, springy belt that'll suit many gait styles.
The 14-inch touchscreen shows workout plans from iFit, including guided walking and running sessions from top running coaches.
Set the speed between 0 and 12 MPH, and the incline automatically changes between -3% and 15% while watching iFit sessions to match the on-screen surroundings.
---
Eight Sleep Pod
A good night's sleep is the most significant building block to exercise and recovery. The Eight Sleep Pod 3 or Pod 3 Cover helps you enable your best by letting you control the temperature of your mattress surface.
Prefer warm? No problem. How about cooler than ice? Well… not quite ice, but when you're laid on it, that's what it'll feel like with the coldest setting.
Both Pods have sleep tracking, breathing tracking, heart rate tracking, and thermal alarm functions so you can wake up without the jolt of an alarm.
Even better, Eight Sleep has its early Black Friday sale right now, and until November 18, you can save $250 off the Pod or $100 off the Pod 3 Cover.
---
KetoneAid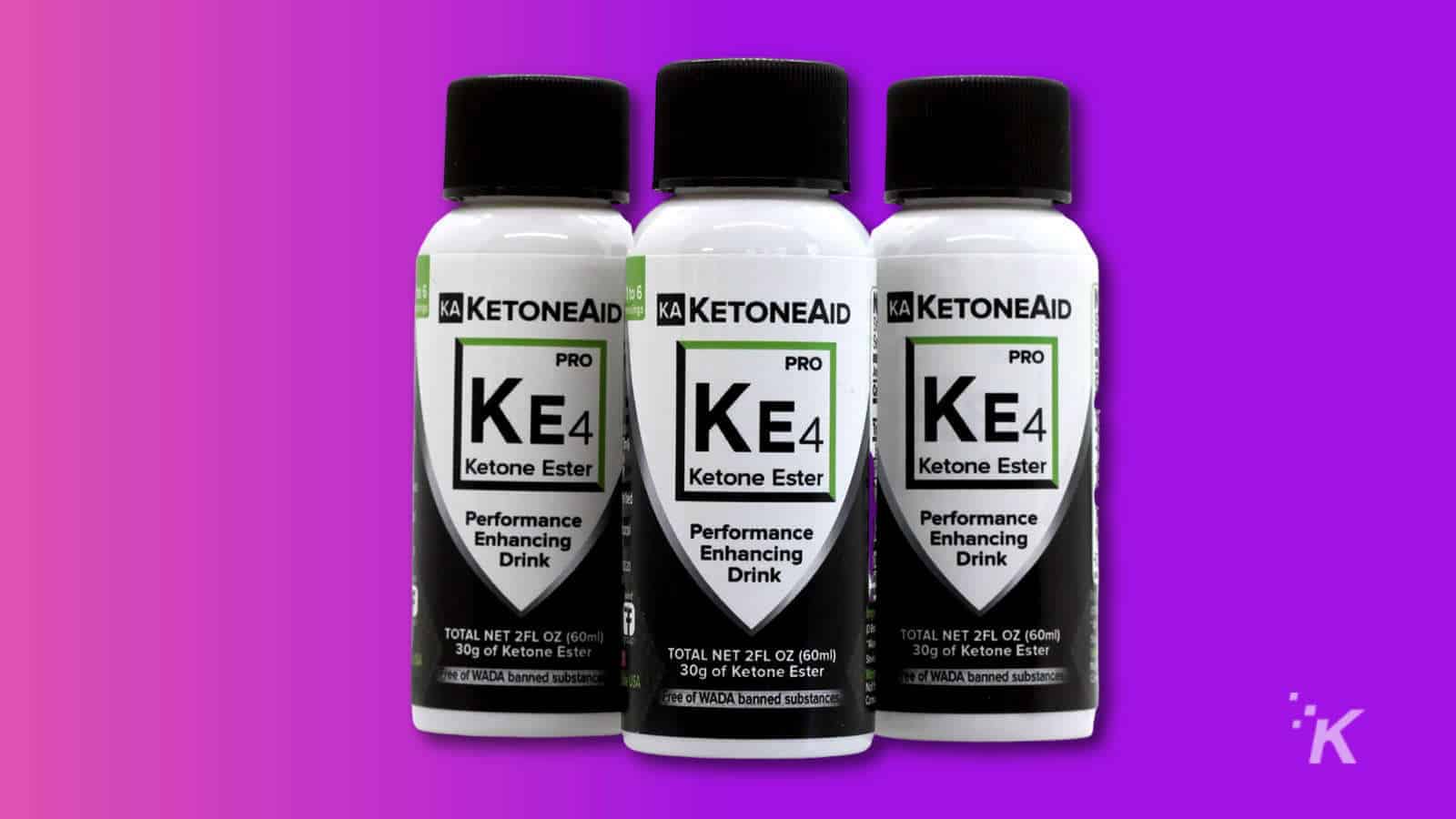 If you want to skip the crushing brain fog that often comes after you finish an exhausting workout, chug a few ml of this exogenous ketone ester before you start crushing your workout.
A study showed it to have a benefit on executive function, so it's worth trying to see if it works for you. I'm no doctor, but anecdotally speaking, it works for me.
---
Tonal
Tonal is another one of the home fitness companies attaching workout gear to huge smart displays to show you your workout, making it like you're almost in the gym.
The wall-mounted screen has resistance training arms that use electromagnets to supply up to 200 lbs of resistance.
If you want the full experience, expect to open your wallet. You'll need to add more to get the smart handles and bar that let you change the resistance of the arms and more monthly for the workout subscription.
---
Tempo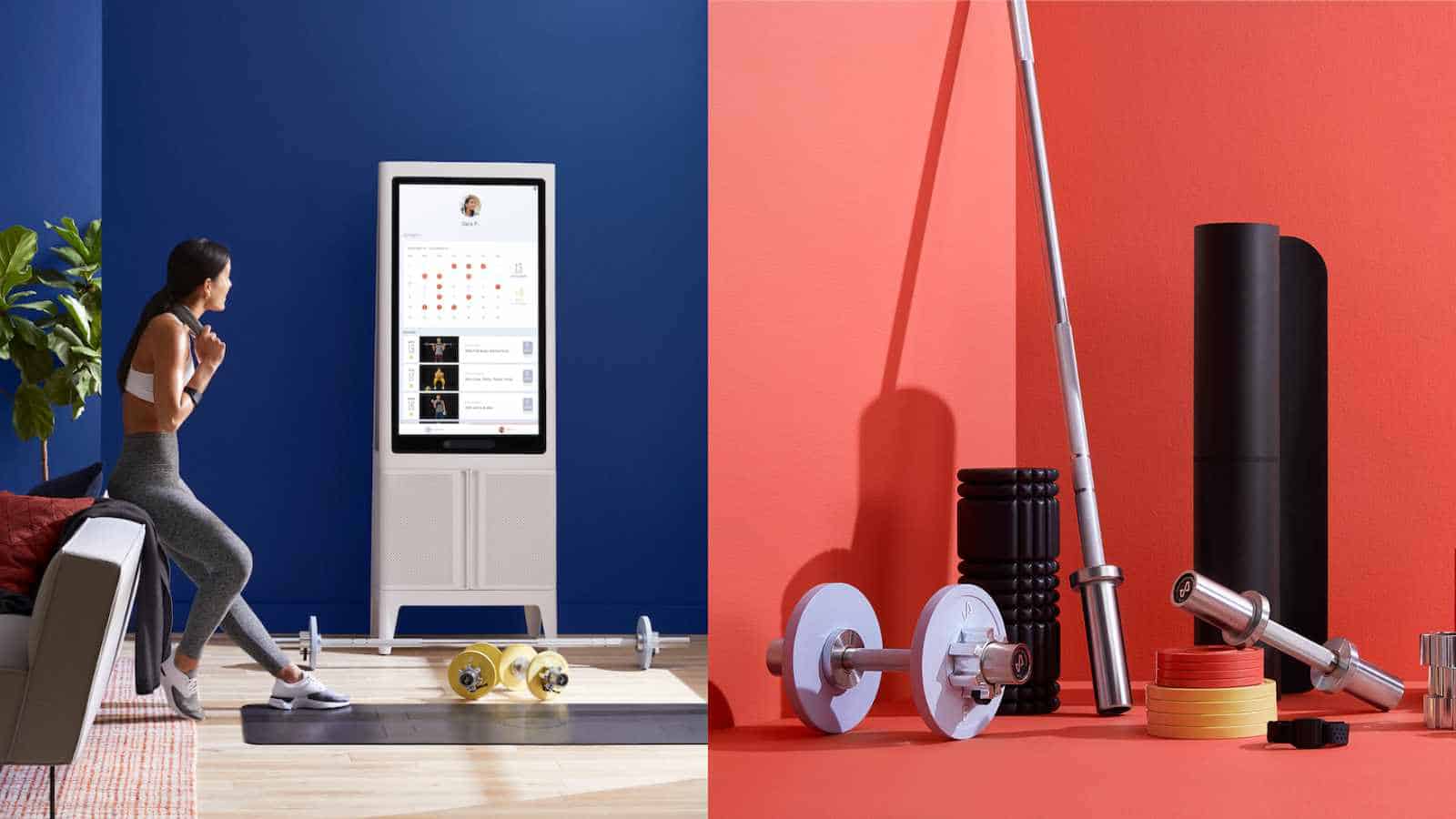 If weightlifting is your thing, Tempo Studio will be your best friend. It consists of two parts, the Tempo machine, which looks like an easel with a substantial smart screen, and an assortment of weights and bars.
It's not cheap, but then it does replace your expensive gym membership, and you don't have to deal with the stinky locker rooms. I call that a bonus.
You'll need to shell out more for the guided workouts, but they feel like one-to-one instruction, so they're cheap compared to hiring a trainer.
You'll see things like rep count, rep rate, motion range, heart rate, and feedback cues on the smart display as you work out. That lets you can instantly correct your form.
---
Fitbit Charge 5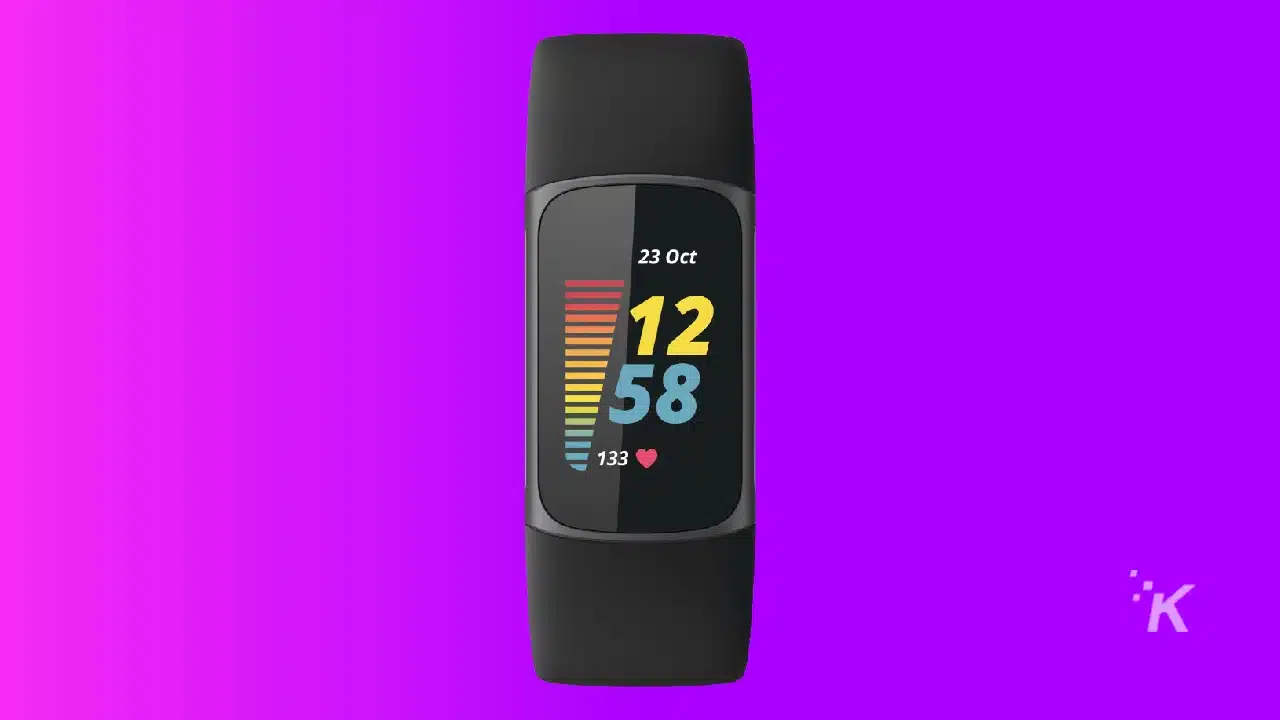 For proper feedback on your workouts, you need to track your metrics. Fitbit is one of the best in the business, and the Charge 5 is the latest and greatest.
You get a week of battery life, water resistance, and all the trackable workout types you could want.
It also features stress sensing, skin temperature tracking, a Sleep Score, so you know how recovery is going, and more.
---
Bob and Brad Leg Massager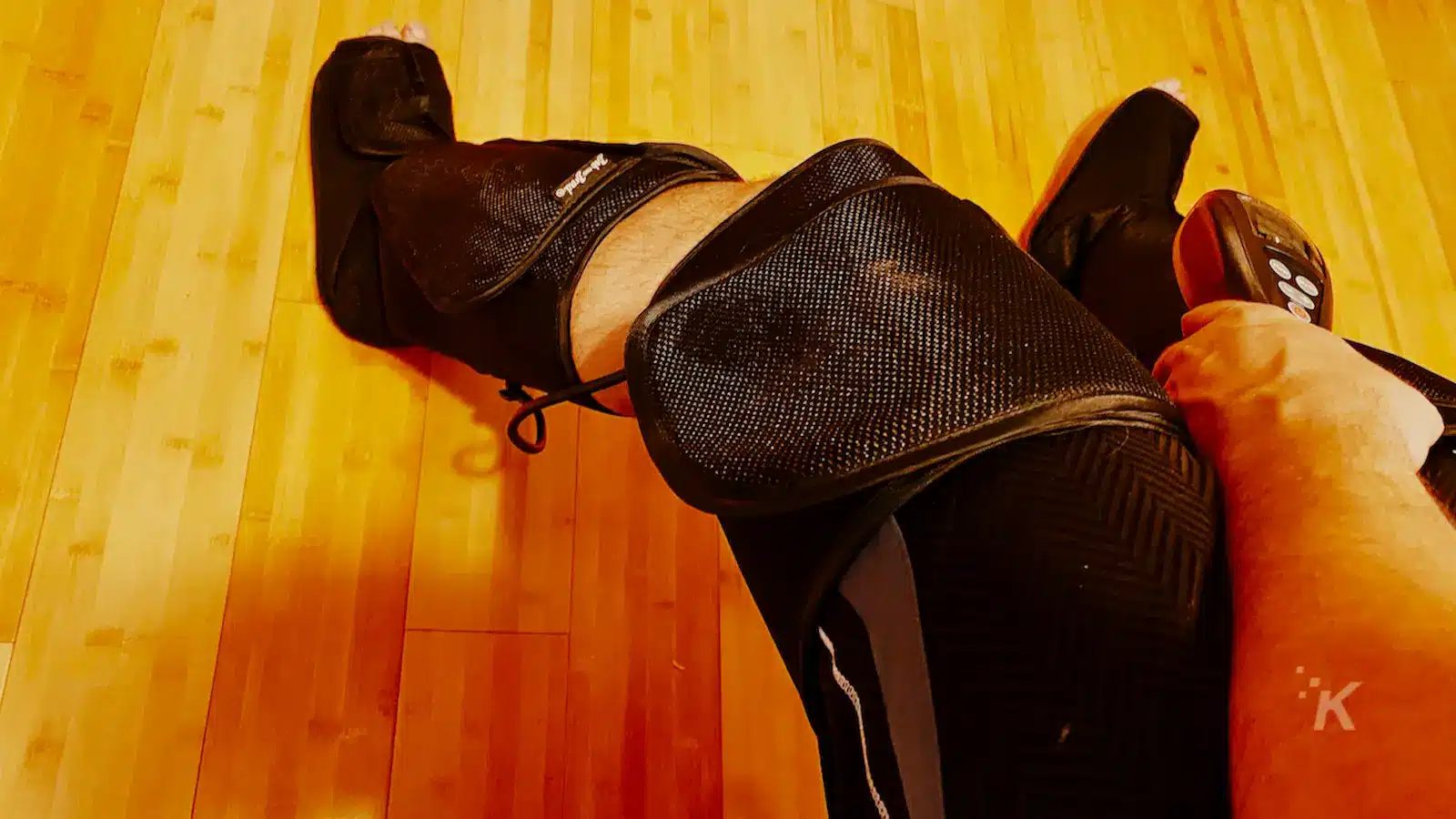 You wouldn't skip leg day, but at least you can dread it a little less with this awesome leg massager. You get full-leg massage and heat with two heat settings and four massage modes.
That's a lot of recovery comfort for that day after leg day. Not that you can't use them any other day to improve circulation.
---
Beats Fit Pro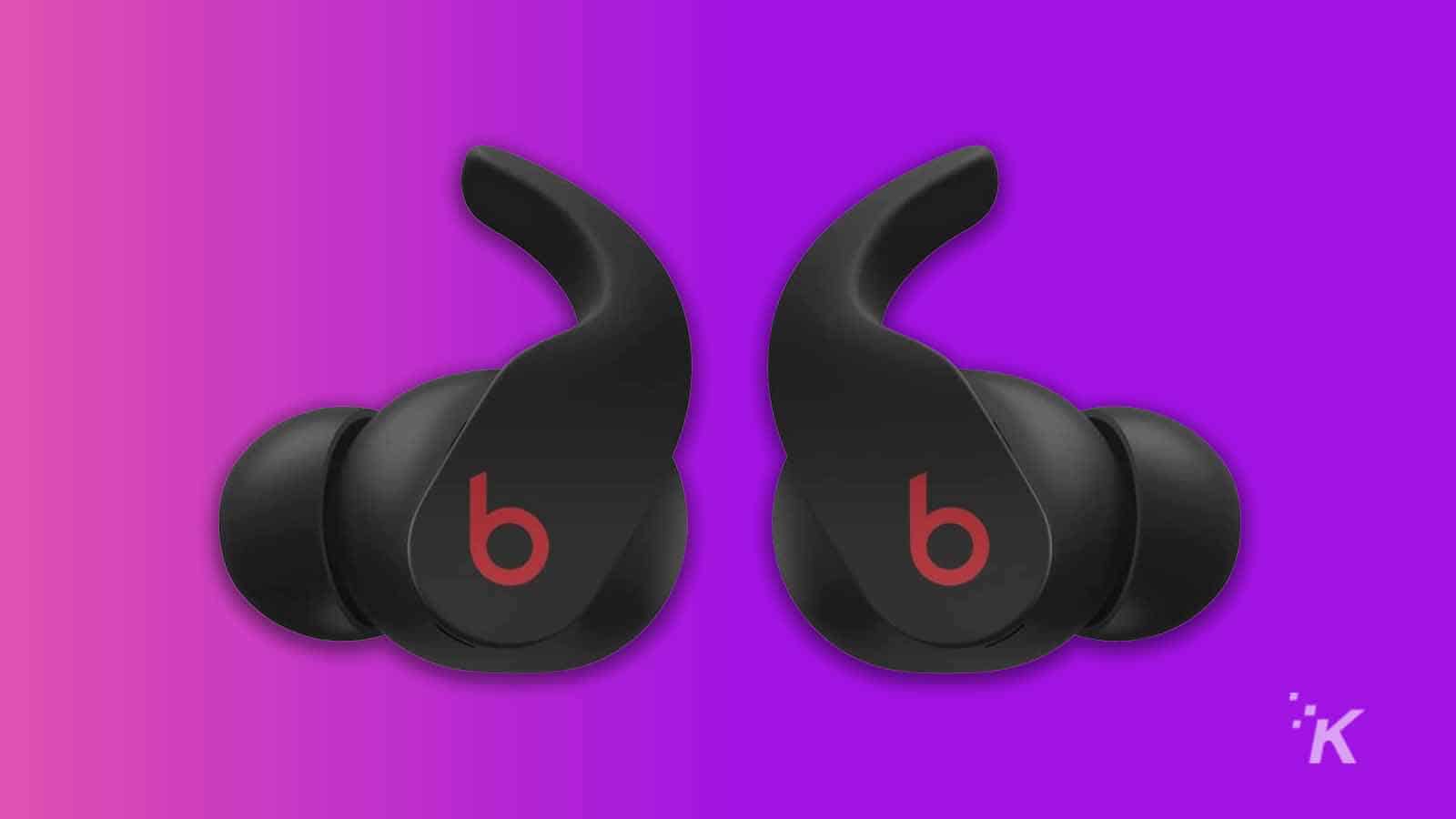 Powering through sets in the gym usually needs powerful beats to keep your motivation high. With the Beats Fit Pro, you get the power of AirPods Pro, active noise cancellation, IPX4 water resistance, and quick pairing.
The winged tips will keep them securely in your ears, and the H1 chip means Siri will always be just a couple of words away. You get six hours of music playback, which is much more than you need for the gym.
---
LARQ Self-sanitizing water bottle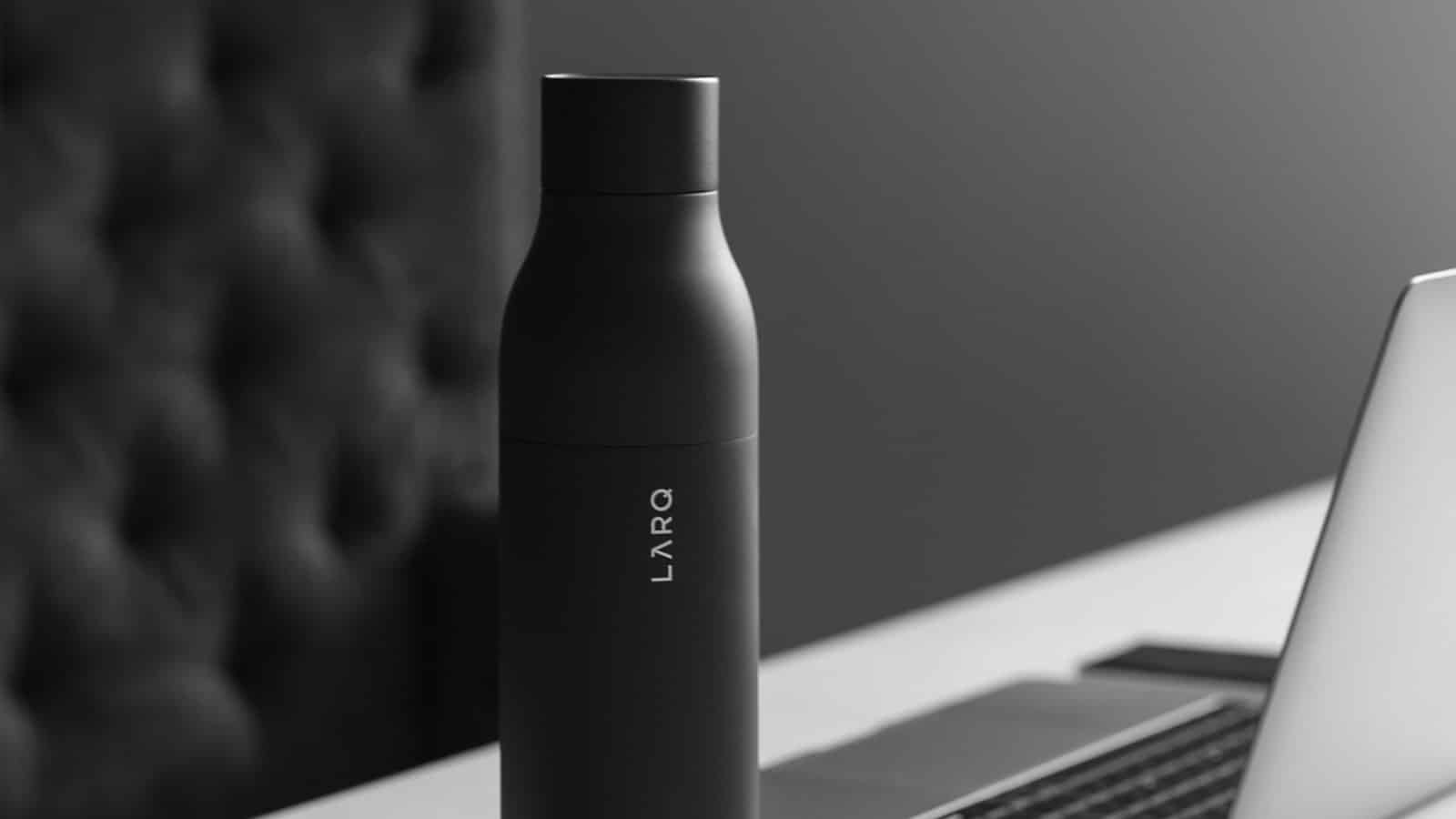 After all that exercise, you'll need to hydrate. The thing is, most reusable water bottles are hard to clean and filled with germs.
LARQ fixes that problem with a UV-C lamp in the stopper, which can eliminate 99.99 percent of all bio-contaminates. Is it overkill? Maybe. But is it awesome? Absolutely.
---
In-home workout equipment continues to improve
If you are working from a home office, or just prefer to exercise from the privacy of your own home, these options will help.
Of course, workout equipment is anything but cheap, but if you stick with it, you are making a great investment into your future.
Have any thoughts on this? Let us know down below in the comments or carry the discussion over to our Twitter or Facebook.
Editors' Recommendations:
Just a heads up, if you buy something through our links, we may get a small share of the sale. It's but one of the ways we keep the lights on here. Click here for more.
Follow us on Flipboard, Google News, or Apple News