Does Facebook's creator program have a chance against Twitch?
Competition is always good for business.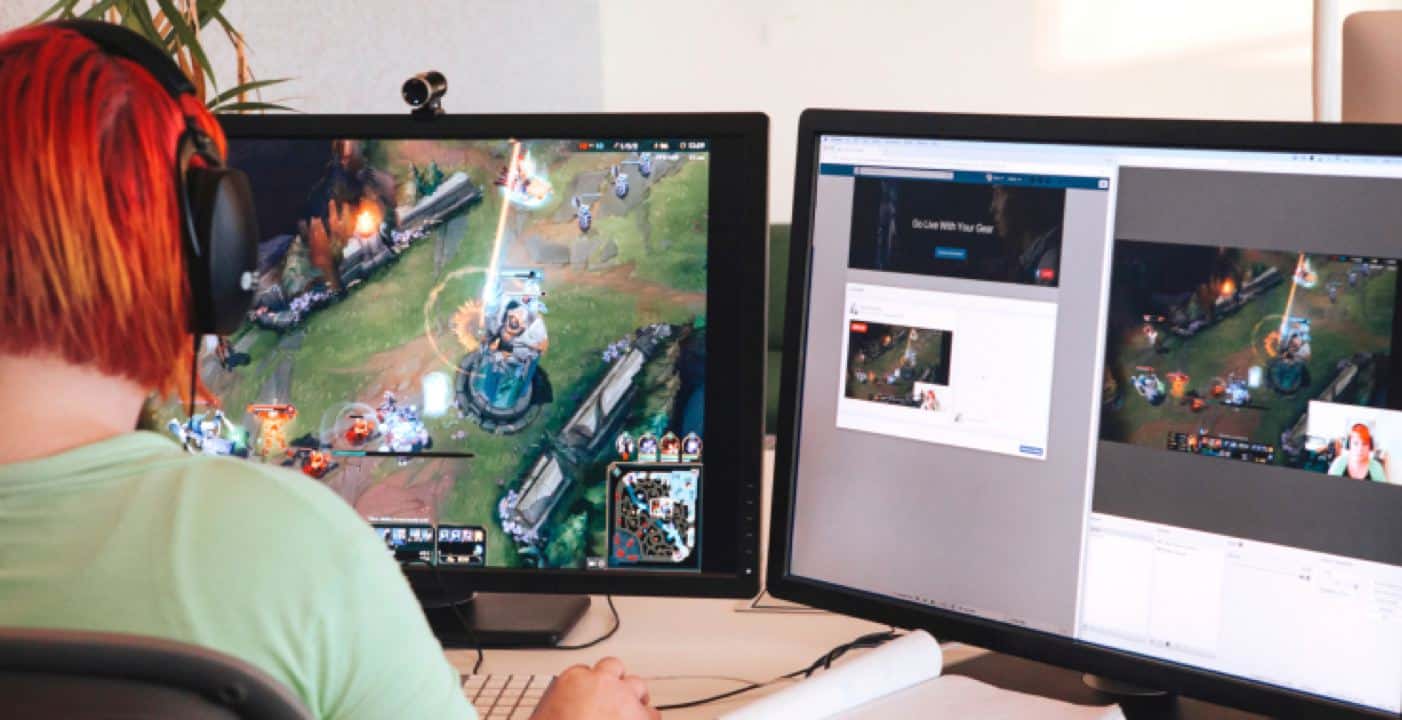 On Friday, Facebook announced the launch of their creator partner program, which will allow individual live streaming personalities onto their platform. Facebook has had numerous personalities on the platform already, but those appearances were paid. This time, Facebook will be leaning on video personalities to push their brand forward. The personalities they are targeting are none else than video game streamers.
Facebook isn't new when it comes to video games, especially since they have signed a contract with ESL for CS:GO, and other game matches to be the primary stream partner.
The program is still new, but Facebook is aiming to improve "discoverability" across platforms, especially Facebook, Instagram, and Oculus. The social media platform is looking to become a reliable platform for streamers to make a living off of streaming games on Facebook. This is a significant promise, but I am not sure if Facebook is up to the challenge.
During ESL's debut stream, the event was plagued with "technical difficulties." ESL senior vice president Ulrich Schulze apologized in an AMA stating:
"The viewing experience on the Facebook platform is not yet where they or us want it to be. It is something everyone involved has been working on around the clock, but obviously, that is not enough at this point."
Facebook's Live feature has come under scrutiny as well as users who have live-streamed inappropriate or straight up illegal activity. It seems Facebook doesn't have a grasp on their platform yet, and it is growing bigger before they can grab a hold and take control. If Facebook can't control their basic live feature, then how will they manage personalities?
You would figure certain live streaming personalities would know the line between right and wrong, but nowadays common sense isn't so common. Popular IRL (In Real Life) streamer, Ice Poseidon, has recently made the switch over to YouTube's live streaming platform, but not for a good reason. He was banned from Twitch for his crazy antics and refusing to abide by Twitch guidelines. YouTube is his new home.
Ice has millions of loyal followers who love to see his crazy, dramatic content, usually involving some prank or an out of hand house party. This past weekend he held his 26th birthday party at a rented Airbnb warehouse when the party was shut down for being too wild. Drunk people were getting into fights, and there was an instance of a woman's drink being potentially spiked while being live on stream. My take on Ice Poseidon is that he is another Jake Paul who will inevitably come crashing down to earth in a ball of flames, but this isn't about one person. It's about all of them.
Facebook shouldn't be a platform for streamers who are looking to make a quick buck. Streaming is a profession that takes time, dedication, passion, and a lot more in-between to be successful. As of now, Facebook is only allowing select personalities, so this program isn't available to everybody. I also haven't seen any layout of how Facebook will be accepting personalities, or how new ones will be accepted. What about new streamers? Will there be a way for them to be discovered? A lot of discoverability features are already implemented into platforms like Twitch and Mixer, so whats the point in switching?
If you are a streamer, watcher, or just a general fan, I wouldn't recommend from walking away from your preferred platform. Unless we see a better layout and plan from Facebook, I don't see this platform being successful for video game streamers. A lot of that market is already claimed, and those users are very happy at their home.
What do you think about Facebook's new gaming platform? Is it a waste of time? Let us know what you're thinking in the comments below. 
Follow us on Flipboard, Google News, or Apple News