Facebook just laid out its plan to rule over the metaverse
Oh, wait… the company is called Meta now… This will get confusing.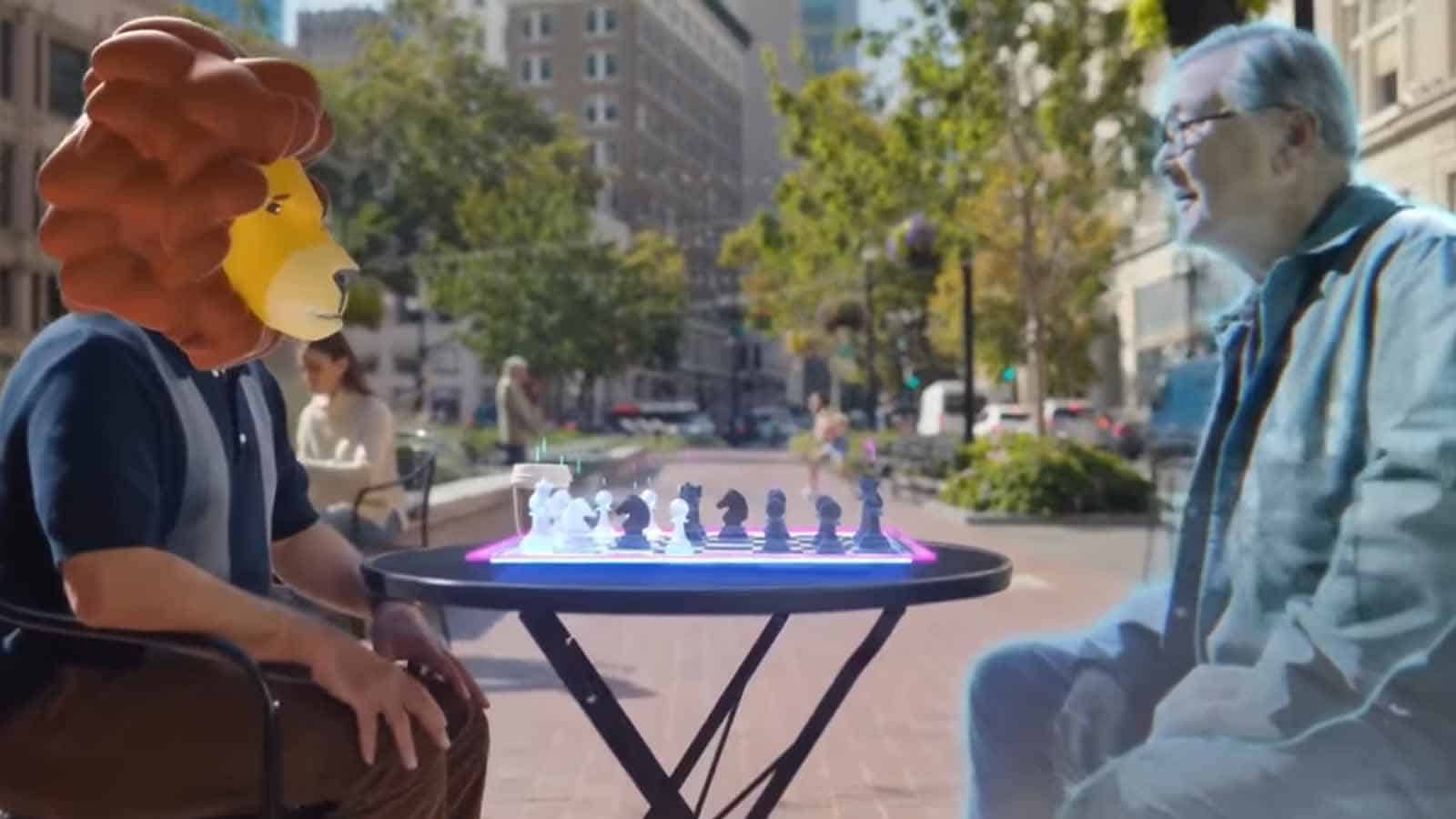 Mark Zuckerberg, CEO of Facebook, took to the virtual stage for the keynote of Facebook Connect to announce a bunch of big things, like a rebranding of the overall company to Meta, and their push to create a connected 'metaverse' so we'll want to leave meatspace behind.
It's doing this in the face of increasing scrutiny of how Facebook (the social site but also previously, the company) has been handling its affairs in the real world.
Zuck and company are seemingly hoping that we'll forget about all the trouble they've caused, as they build out a virtual world to exploit monetize. To those ends, they're removing one of the biggest barriers to mass adoption of the Oculus Virtual Reality headsets – the requirement to have a Facebook account.
Yes, soon you won't need to use third-party tools to remove your Facebook account from your Oculus Quest 2 or pay extra for the business edition that also doesn't need a Facebook account.
Then again, Zuckerberg's words were so you could "log into Quest with an account other than your personal Facebook account," so maybe you'll need a Meta account instead.
How Meta plans to build out its… metaverse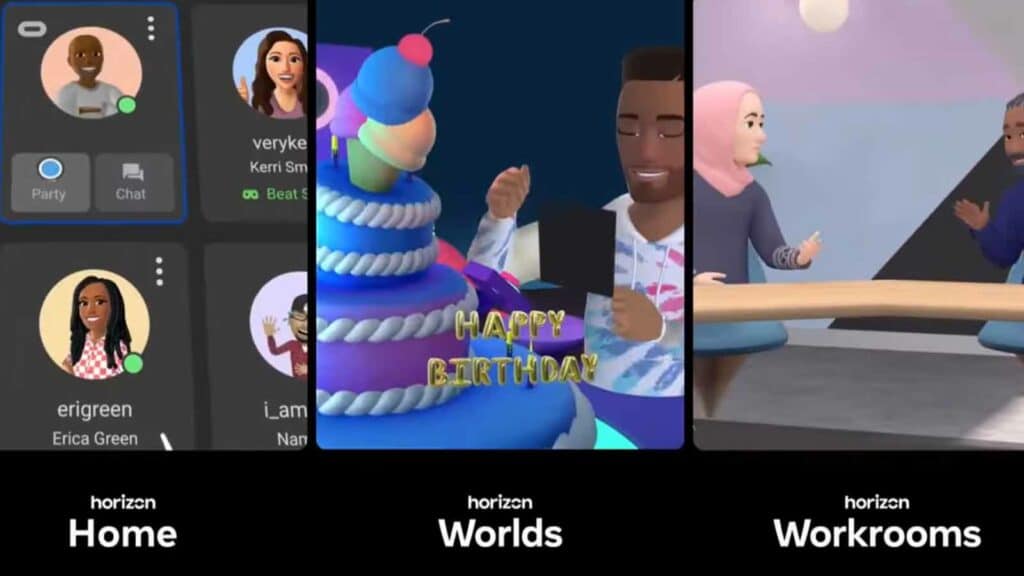 To build out that metaverse vision, Meta (as they're now called), unveiled a whole list of new features that are coming to the Oculus ecosystem, all aimed at keeping you in VR for as long as possible.
The home screen on Oculus Quest is now more social, with the Horizon Worlds allowing friends to gather in VR to watch movies or play multiplayer stuff. Sucks to be that friend that doesn't have a VR headset, I guess.
Zuckerberg also showed off avatars, a space station meeting place, and more. Messenger calling is coming to VR, and eventually, Messenger VR hangout spaces. The apps you use on your computer are also coming to VR, like Slack, Dropbox, and Instagram.
There will also be a marketplace where users, creators, and developers can all sell their own digital goods, presumably with a hefty kickback to the company.
Hand and body tracking is coming to their Spark AR developer tools, and a new app, Polar, is coming which can create Augmented Reality experiences without needing code. You can find more videos of everything Meta is working on here.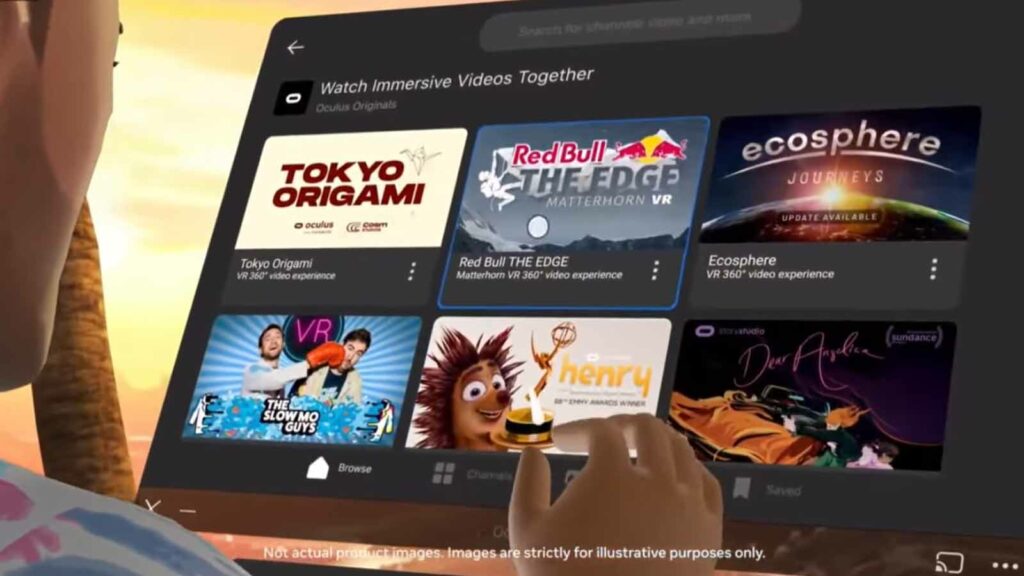 Oh, and if you were waiting for news of a high-end Oculus Quest, it was briefly mentioned. Project Cambria will be released next year, with improved optics and color pass-through video of the real world. You'll never need to take it off!
Here's the thing about the metaverse… Ready Player One wasn't meant to be a blueprint for the dystopian future nobody wanted.
Facebook's rebranding into Meta, then announcing it's creating the metaverse so you can work, play, and do everything but sleep inside VR, AR, or other devices sounds a little bit too close to the plot of Ernest Cline's best work.
We can only hope that the stewards of our new virtual world can keep it a little bit better than they've kept our physical one.
Have any thoughts on this? Let us know down below in the comments or carry the discussion over to our Twitter or Facebook.
Editors' Recommendations:
Follow us on Flipboard, Google News, or Apple News