KnowTechie's 4th annual Game of the Year Awards
2018 was a great year for gaming.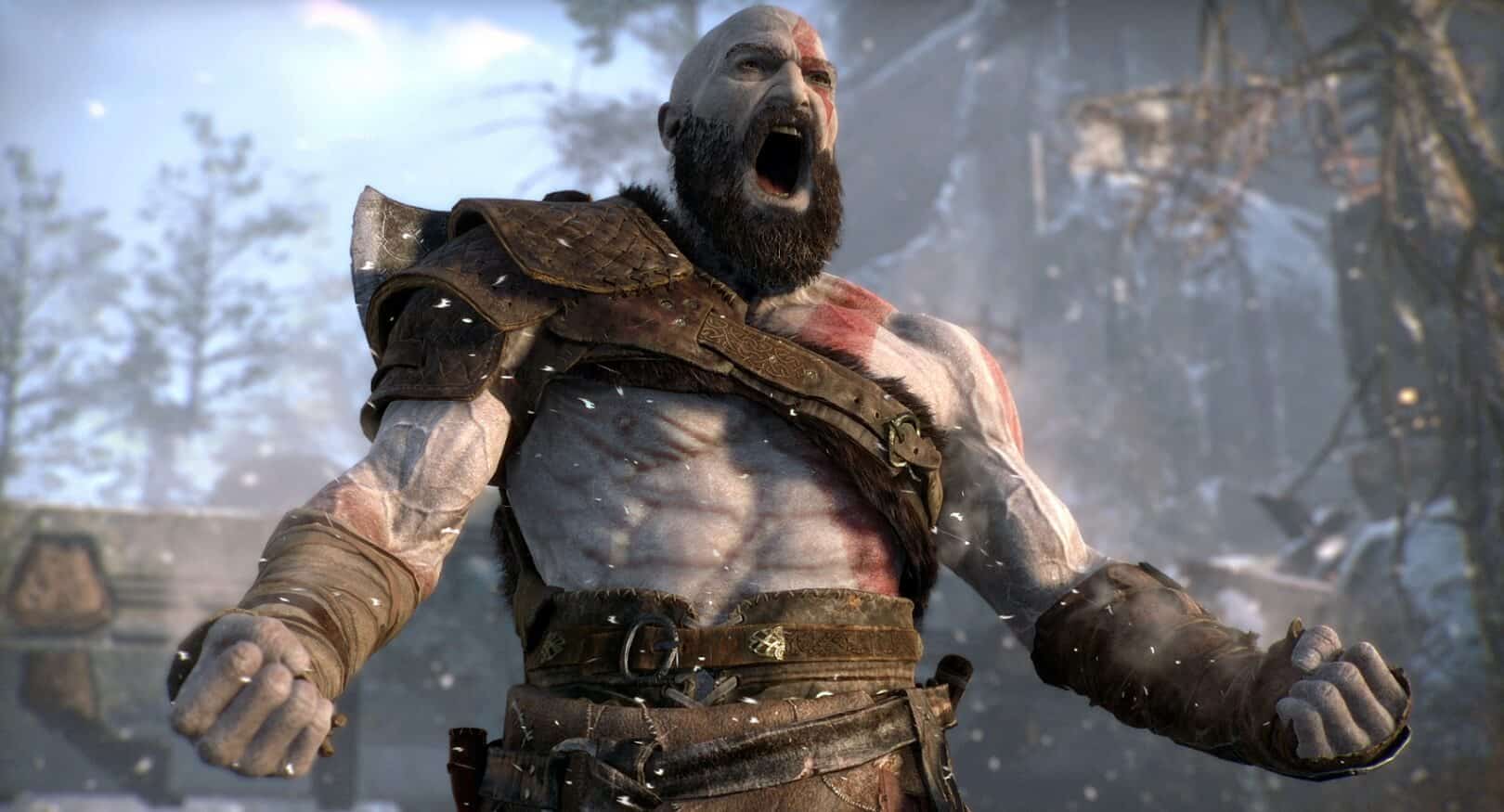 It's that time of the year again. Time for me to run around getting feedback from my peers and getting yelled at by our boss for being late at getting Game of the Year awards up.
With that out of the way, this was an absolute beast of a year for video games. Every time I put a game up for a nomination, it seemed like there were two or three others that deserved it just as much. That is incredibly assuring, considering the more awesome games we have, the better our industry does.
But you're not here to see my rant about all that drivel, so here's our Game of the Year awards for categories like Best Indie Title, Best Mobile Game, Best PlayStation 4 game, and obviously, Game of the Year.
---
Best Indie Title: Celeste
Runners-up: Dead Cells, Ashen
Platforms: Nintendo Switch, PlayStation 4, Xbox One, PC, Mac
Developers: Matt Thorson, Noel Berry
What do you get when you combine mechanics from games like Super Meat Boy, Geometry Dash and the most brutal elements of Mario Maker? You get an incredibly punishing, yet rewarding experience that set itself apart from just about every indie game this year.
Meet Therabody's All-New TheraFace Mask
TheraFace Mask is a breakthrough FDA-cleared LED skincare mask with added tension-relieving vibration therapy. Clinically proven results include firmer, smoother, healthier-looking skin with a visible reduction in fine lines, wrinkles, and uneven tone in as little as 8 weeks
Now, a really difficult game may not sound like your cup of tea, to be honest, I wasn't completely on board either but then I found out that Celeste also includes an "assist" mode that allows players to add training wheels to the game to make it far more accessible. That's pretty damn cool. For those that are better at the game than I am, there are also variants to make the game even more difficult. That's not my thing, but you do you.
The game's story isn't anything to thumb your nose over either. A story about accepting yourself told through metaphors of climbing a deadly mountain, Celeste's Madeline is a character that stays with you long after the game is completed. For a simple 16-bit-esque platform title, Celeste really comes out of the box swinging and doesn't stop until the credits roll. Partner this up with a beautiful soundtrack, tons of replayability and a really fair price to boot and it's no wonder why this is our indie game of the year.
Price: $19.99 | Amazon | Nintendo
---
Best Fighting Game: Super Smash Bros. Ultimate
Runner-up: Dragon Ball Fighter Z
Platforms: Nintendo Switch
Developer: Nintendo, BANDAI NAMCO Entertainment
Did you really expect anything else? Honestly, this would have gone to Dragon Ball FighterZ but we had a zero-hour surprise in December with the release of Super Smash Bros. Ultimate. It's difficult to sum up our lengthy review of Ultimate for our Game of the Year round-up, but let me do my best here. Smash Ultimate is effectively what you get when you take the best elements of a 19-year running franchise, gussy up the graphics and add enough content that anyone that picks up the game has something to do.
Boasting an incredibly large roster of 76 playable characters, Super Smash Bros. Ultimate proves to respect player time a lot more than I expected it would, as well. Allowing players to unlock the entire roster after clearing the story mode "World of Light" or simply by just playing the game by yourself or with friends, it's only a matter of time before you unlock your favorites.
If there was just one thing I could add that is negative about such a wonderful title, it is that the online is currently pretty dooky. Will it get better? Maybe. Is it integral to enjoying the game? No, not at all.
Price: $59.99 | Amazon
---
Best Mobile Game: PUBG Mobile
Runner-up: Dragalia Lost
Platforms: iOS, Android
Developer: Shenzhen Tencent Computer System Company Limited
I play a lot of battle royale games. My first foray into the franchise was with PlayerUnknown's Battlegrounds, but I had a few issues really digging in and getting things going and I moved on to other games. To be honest, I half expected to find myself digging into the mobile version for an hour or so and abandoning the game. Turns out that PUBG Mobile is in our opinion, the best version of the game.
I find myself playing a quick game of PUBG Mobile on the toilet, at lunch, while I wait for my wife to get ready for the day or whenever I have a few minutes to spare. What makes the experience superior to a game like Fortnite is that there's not really any sort of mix of the player base. I'll be able to have fun without seeing someone pulling off maneuvers I can only imagine doing on my phone.
Better yet, the game is silky smooth on every connected device in my home and there are enough in-game awards to keep me coming back for more.
---
Best Sports Game: Mario Tennis Aces
Runner-up: NBA 2K19
Platform: Nintendo Switch
Developers: Camelot Software Planning
Most of us here at KnowTechie don't play many sports games unless you count Curtis with his FIFA-fanaticism or Kevin and Josiah with their Rocket League obsession. The problem is that Rocket League is arguably not a sports game and Curtis got into FIFA 2019 a bit late.
I racked my head to try to find a game that had enough staying power that was in the sports field and I initially settled with NBA 2K19. I'll write a bit on that later but then realized that Mario Tennis Aces came out this year and that's also totally a sports game.
Mario Tennis Aces takes the best elements of Nintendo sports titles, giving characters their own unique strengths and weaknesses while still being enough of a pure sports title overall. I had a lot of fun playing against my friends and kids and the ease of accessibility makes it a title that is easy to come back to time and again. If you don't enjoy the quirky cast and the fun ways to play the game while still keeping within the reasonable rules of tennis, at very least check it out because it's the best tennis game since Wii Sports.
Price: $59.99 | Amazon
---
Best RPG: Monster Hunter World
If you know me, you know I am an RPG enthusiast. With that being said, I also took some convincing to include Monster Hunter World as a role-playing game. Turns out it is officially classified as an action-role-playing game, so I don't have a leg to stand on here.
Here's the deal with Monster Hunter World, I never spent more than a few hours in any prior game because the learning curve is so stupidly high. Monster Hunter World not only dummies it down for idiots like me but also allowed me to learn enough to have a new-found respect for the other titles in the series, as well. I went from not understanding how to use one weapon in the game to creating different loadouts for at least each type of weapon damage. I met all sorts of interesting people online and spent hours playing with friends as we hunted elusive and deadly rare monsters. It's all pretty neat.
The biggest kicker about Monster Hunter World is that Capcom is really behind supporting this. Nearing close to a year since release, Monster Hunter World is still getting new content monthly as well as tons of collaborations from games like Street Fighter, Mega Man and even The Witcher. Monster Hunter World is a fun game, a beautiful game and an experience that simply must be had. It's on everything but the Nintendo Switch so you really have no excuses.
Price: $29.99 | Amazon | Microsoft
---
Best Online eSports game: Fortnite
Runner-up: Rainbow Six Siege
Platforms: Xbox One, PlayStation 4, PC, iOS, Android, Mac
Developer: Epic Games
Oh boy. Where do we even start here? Fortnite has taken the world by storm, all the cool kids are playing it and older hip dudes like myself are also probably a few seasons deep.
I've spent a fair amount of time around the eSports ecosystem and Fortnite is bringing something crazy huge to the table. If you have been living under a rock, Fortnite is a third person battle royale with light building mechanics that pits you against 99 other players in a battle for the last man or team standing.
Gameplay can be fast and frenetic and in team environments,  communication wins or loses battles. With Epic Games' constant tweaking and balancing of weapons and locations within the game, Fortnite is ever-evolving.
If you are passionate about eSports, you've probably given the whole "what game will bring eSports to the mainstream" debate some thought. If you've been to a mall, Walmart or any sports bar, you already know that Fortnite made that jump. Interestingly enough, it made the jump by introducing a whole generation of kids to the concept of eSports. It may be annoying, but what it isn't is a passing fad.
Free | Epic Games
---
Best Action/Adventure game: Red Dead Redemption 2
This was the toughest category for us to decide on. There were three great action adventure games released this year. With that being said, Red Dead Redemption 2 best represents exactly what you think when you hear the words action and adventure.
As one of the few games where you can simply just strike out on your own and explore the world around you, Red Dead Redemption 2 shows what Rockstar can do when they aren't filling online games with microtransactions.
The reason that Red Dead Redemption 2 edges out Spider-Man and God of War is due to the awesome sense of adventure and exploration that accompanies the game. God of War tells a gripping story and Spider-Man is one of the best media representations of the character ever, but a spaghetti western about the death of the old west simply embodies adventure, so here we are.
Price: $59.99 | Amazon
---
Best PlayStation 4 game: God of War
Runner-up: Spider-Man
Platform: PlayStation 4
Developers: Ready at Dawn, Javaground, Daybreak Game Company, SIE Santa Monica Studio
As KnowTechie's resident games guy, I love playing games. As our formerly only parent, I also try to get my kids involved when I play a good game. Sometimes,  it's hard to find a way to communicate and be on the same page with them and that disconnect can be deafening.
In so many ways, I found it incredibly easy to identify with God of War's Kratos. He's a man forced into a situation when he's not only a mentor but a protector, as well. He wants to teach his son to survive in this world but also finds that his own actions speak louder than words.
Much more than the old hack and slash style that the God of War series made popular, God of War's gameplay is far more meticulous and visceral. Kratos is a monster on the battlefield and his way of fighting reflects in while showing how his son views him at the same time. If there were a single game that came out this year that screamed "This is Playstation!", it would be this one.
Price: $39.99 | Amazon
---
Worst Game: Fallout 76
Runners-up: There are none, Fallout 76 stands alone.
Platform: PlayStation 4, Xbox One, PC
Developer: Bethesda
Oh Bethesda, how can you screw up something so easy? If two years ago, someone told me that there was going to be an online Fallout game that I could play with friends and family, I'd be excited. I would be absolutely hyped to run around the wasteland meeting all those eccentric characters and doing all those quirky subquests.
Literally, all Bethesda needed to do is take what they've learned from The Elder Scrolls Online and apply it to the world of Fallout. Unfortunately for us, Bethesda instead wanted to make a game in a long-dead genre and piece it together with as little effort as possible.
If you haven't played Fallout 76, do yourself a favor and wait until they make an actual enjoyable game out of it. I say this as someone foolish enough to expect Bethesda to right the wrongs they've created by making Fallout 76 more than a low effort cash grab closer to the launch version of No Man's Sky than the enjoyable Fallout 4.
Filled with texture issues, contrived communication systems, and shitty AI, Fallout 76 at best is a lukewarm experience that they, fortunately, don't charge monthly to experience. At worst, it is unplayable garbage that touts the name of one of gaming histories most beloved franchises. I rented this one with a free Redbox rental and would kill to have that free rental back.
Price: $39.99 | Amazon
---
KnowTechie's 2018 Game of the Year: Fortnite
Sorry, not sorry. If there has been one game this year that has been the game anyone thinks about when someone yells "Video games!" in public, it is Fortnite. Raking in billions of dollars in revenue for Epic Games within this single year is telling for a game that was expected to be DOA this time last year.
Funny thing about all this hubbub about Fortnite is that while Fortnite Battle Royale is the game people associate with the namesake, Fortnite: Save the World is an equally enjoyable experience filled with fun characters, tons to do, and an ever-expanding story.
As I said before, Fortnite itself is an absolute phenomenon. It may be cool to hate on the game for its admittedly young user base, but holy hell, everyone is playing it. You have MLB pitchers pitching horrible games because late Fortnite sessions, NBA players spending their entire offseasons grinding it out and young adults becoming household celebrities from playing the game on Twitch.
The game is a powerhouse that currently defines what video games are. It's kinda crazy that the most popular version of the game is free and can be played on everything from your PC to your smartphone.
2018 is the year of Fortnite. You can't argue that and that's why this is ultimately our 2018 Game of the Year.
---
What do you think? What games are deserving of accolades in 2018? Let us know down below in the comments or carry the discussion over to our Twitter or Facebook.
Editors' Recommendations:
Follow us on Flipboard, Google News, or Apple News