CES 2023: The best reveals, products, and announcements
The massive tech event is underway – here's what to know.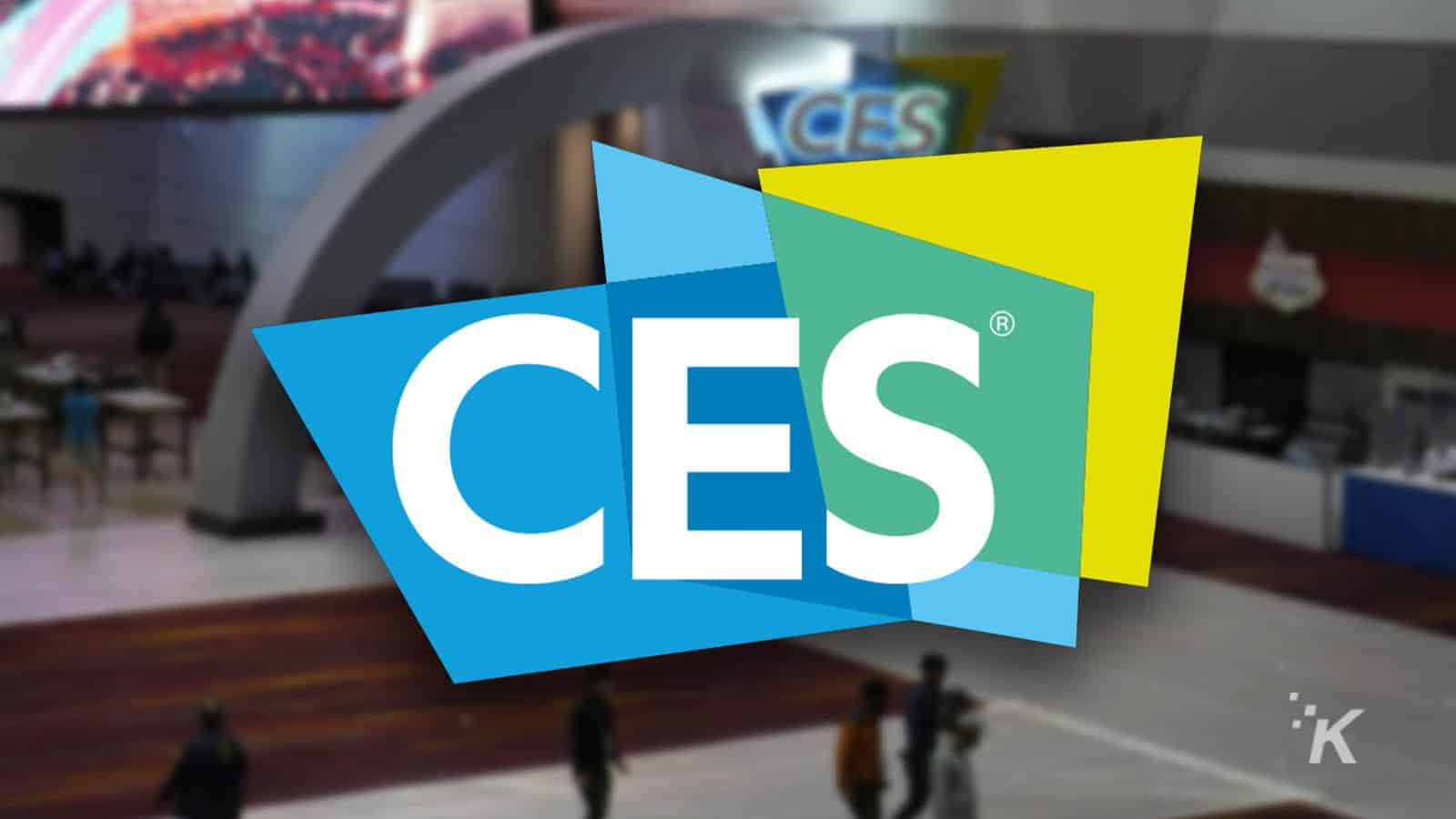 CES 2023 is upon us, which means the news cycle is officially back, baby.
Almost all the big names will be present, with CES 2023 running from Jan 5, 2023 through Jan 8, 2023. It's impossible to keep up with everything, but don't worry. We've got you covered.
We're compiling all the big news from the event and don't want to make you waste your time reading thousands of words spread across countless articles.
Feel free to scroll through everything or use the table of contents below to jump around quickly.
Gadgets
It wouldn't be CES without some new gadgets. This year doesn't disappoint.
Ring introduces new in-car dashcam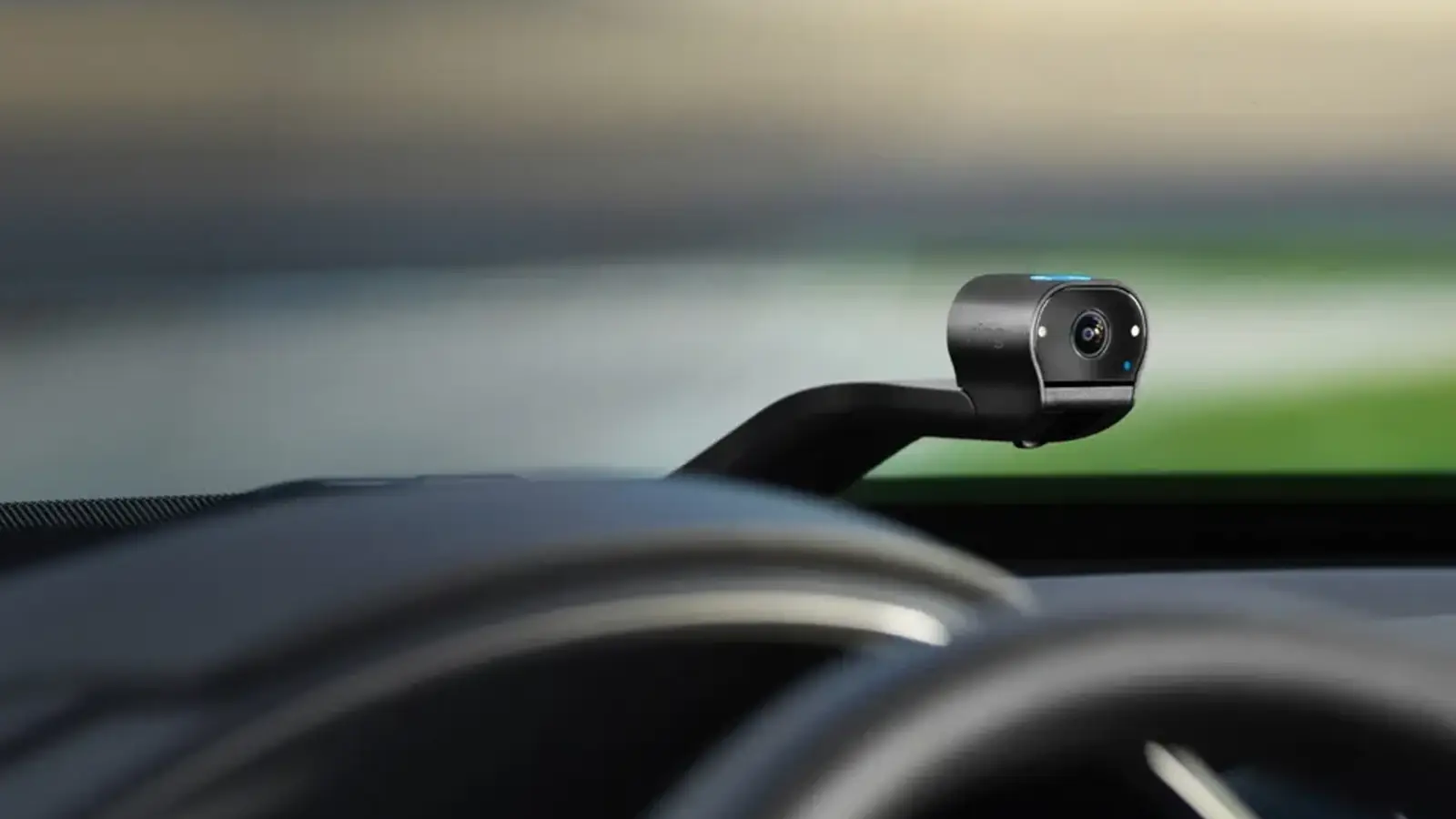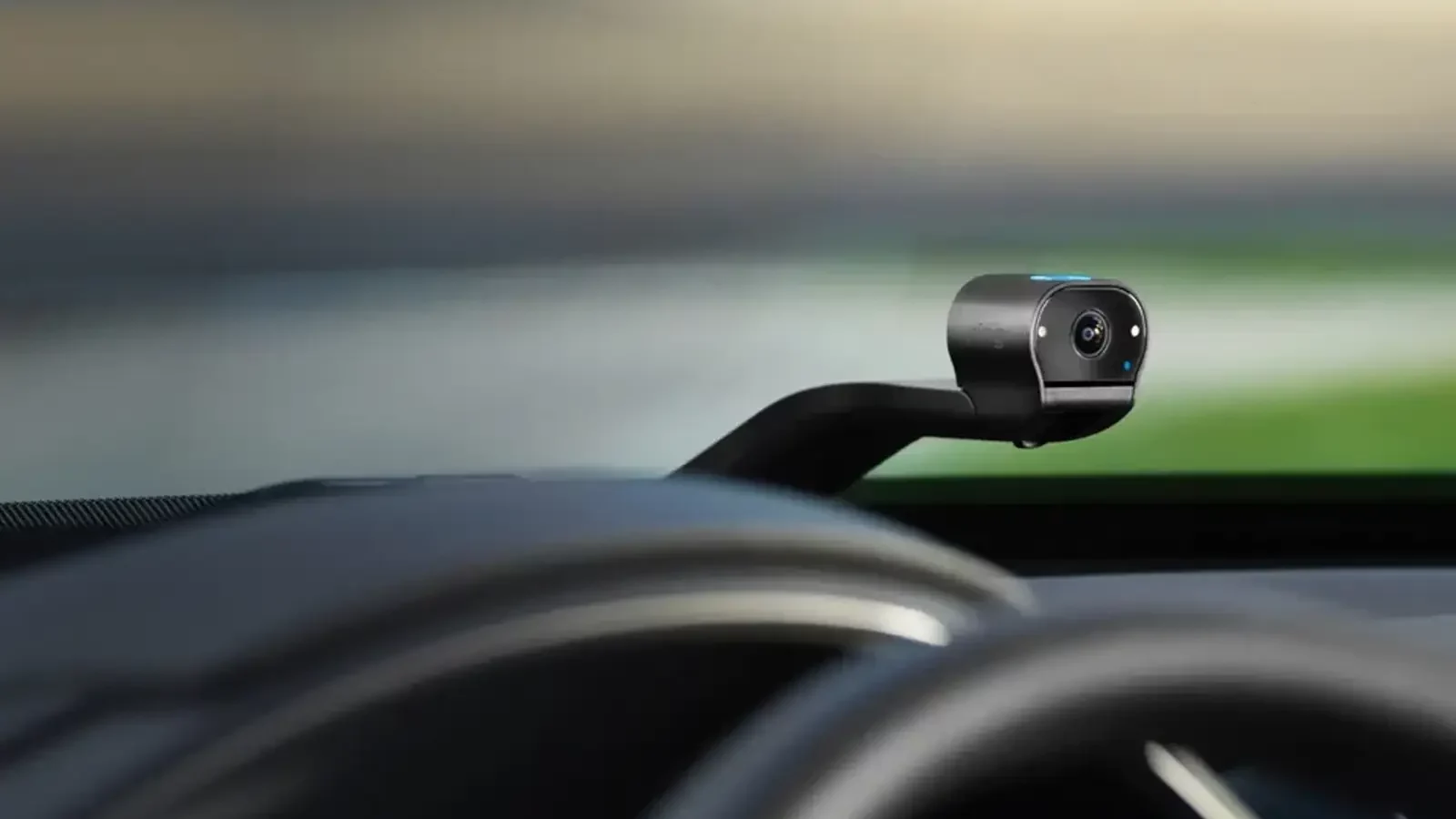 Ring is known for its home security options, but now the company is bringing its tech into vehicles. The new Ring Car Cam features a dual-facing camera that monitors your interior and what is in front of your car, as well.
It's now available for preorder at $199, with a release date planned for February 15.
Nanoleaf Skylight smart lights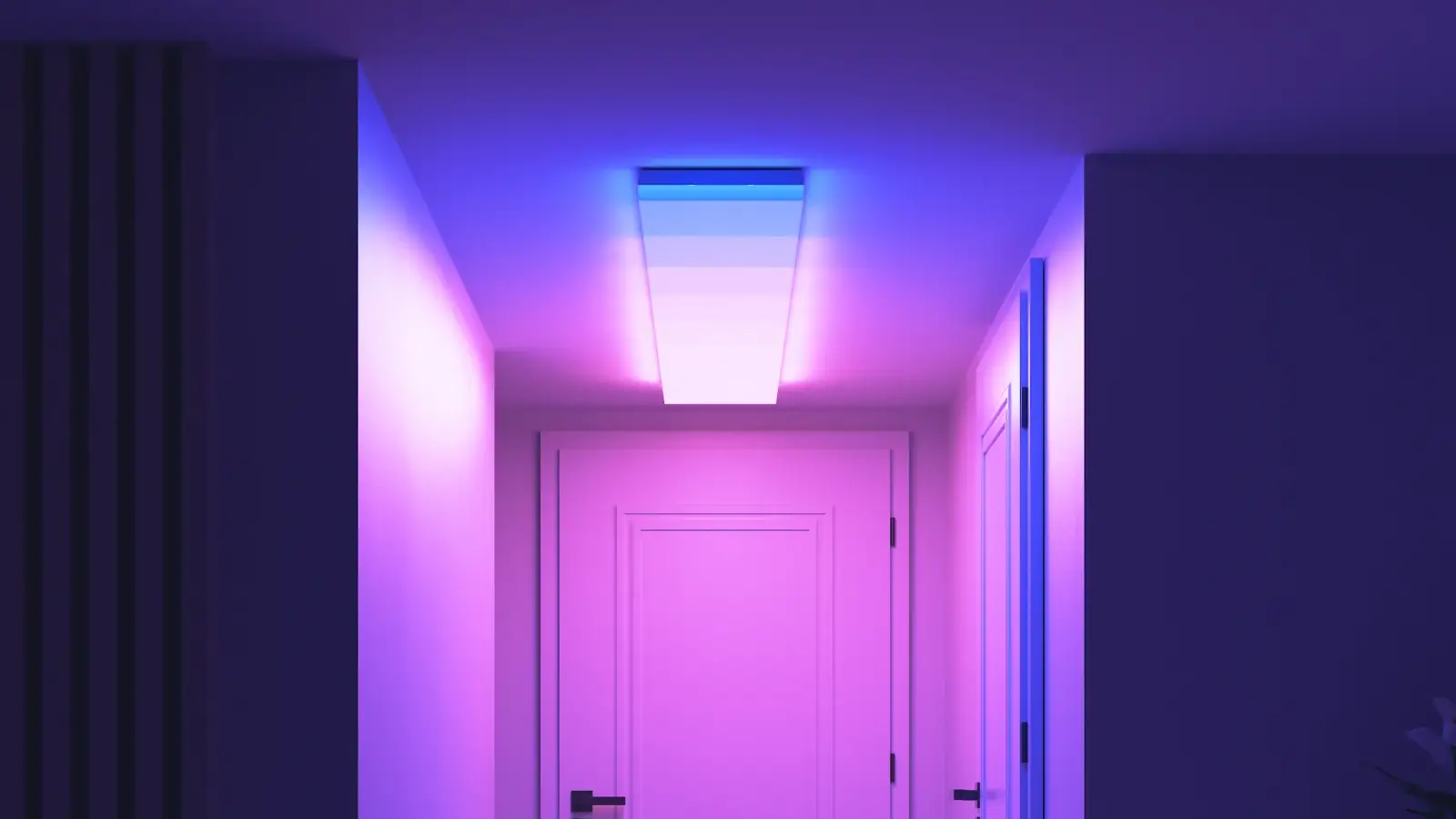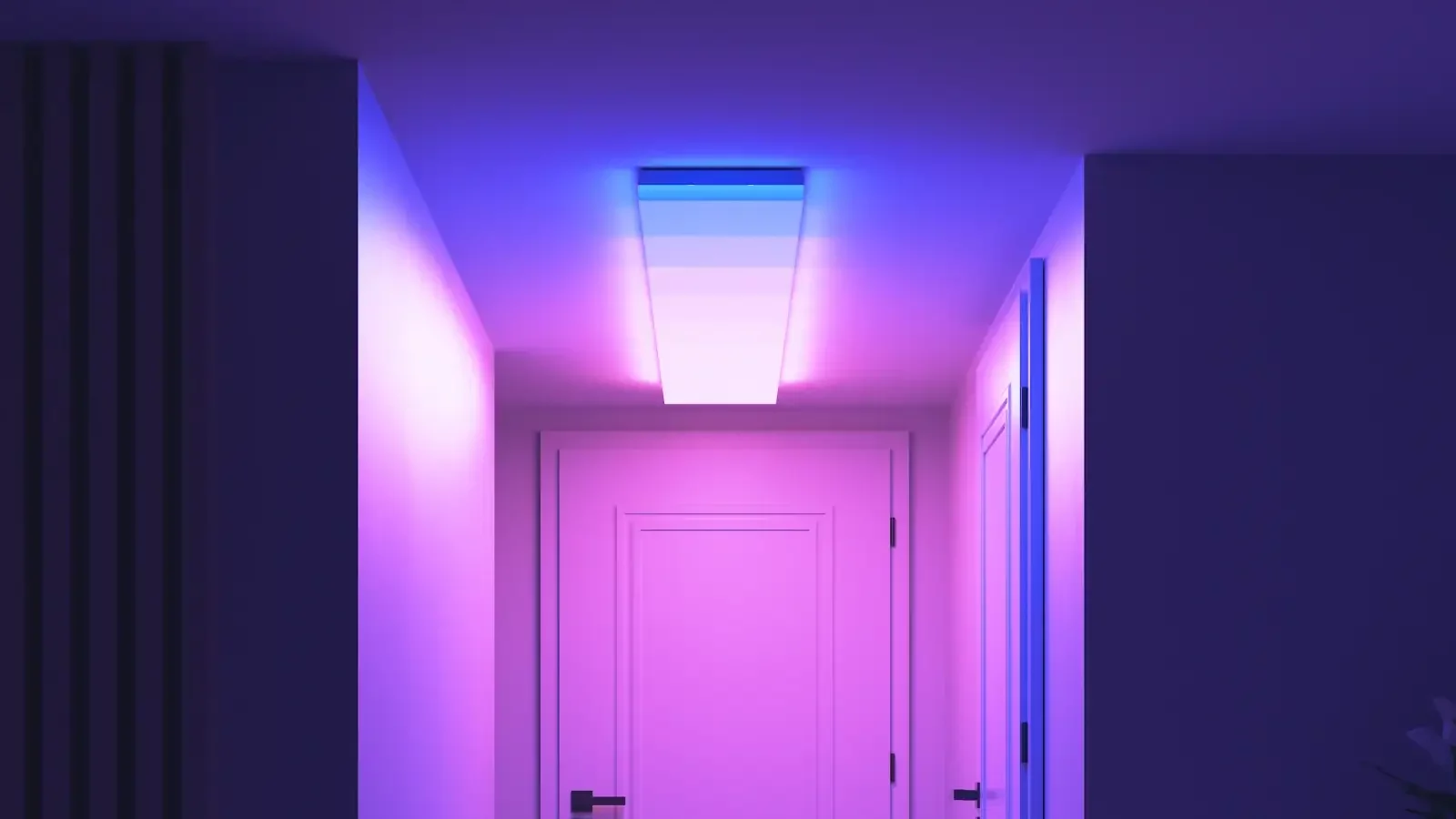 Looking for some elegant smart lights for your home? Nanoleaf just announced a new smart skylight that sets nearly flush against your ceiling.
But that's not all. It is also designed to work with Matter, a new smart home standard.
Philips Hue now sells a $130 app that syncs lights to Samsung TVs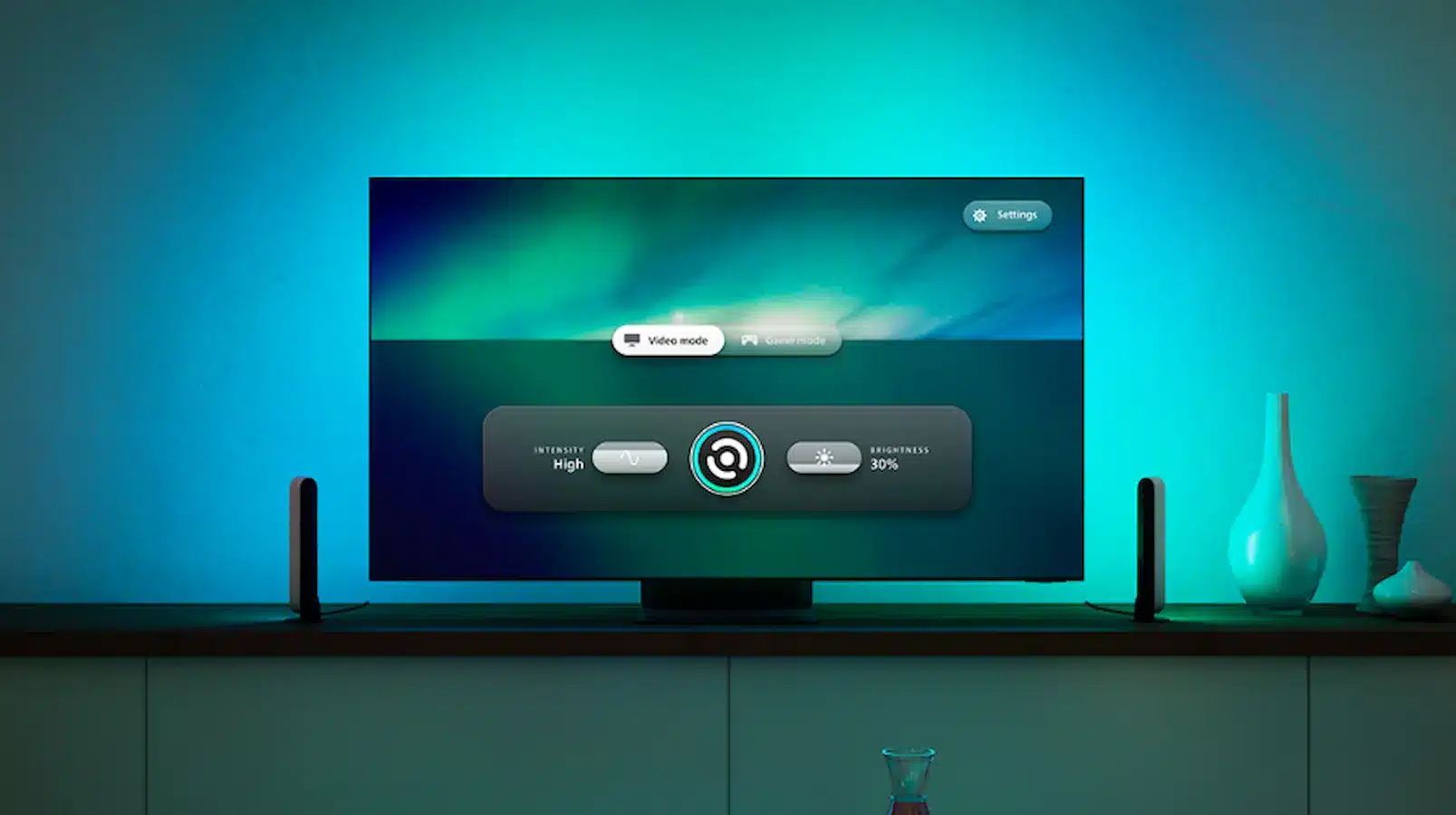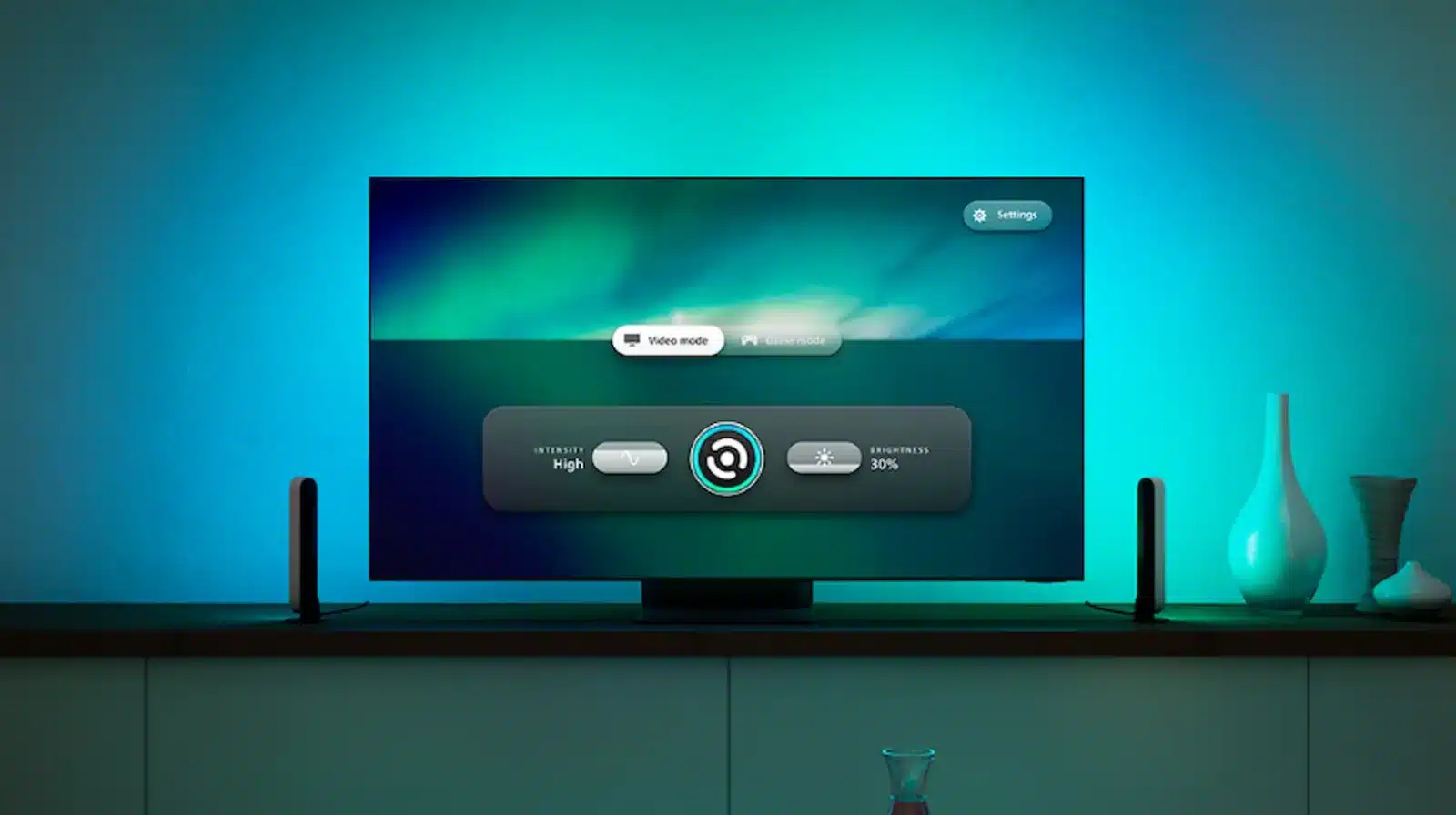 Signify, the company behind the Philips Hue line of smart lighting products is partnering up with Samsung to announce a new Philips Hue Sync TV app for Samsung TVs.
Here's what the Philips Hue team told KnowTechie in an email:
This new app allows users all over the world to enjoy a seamless light syncing experience while watching TV or playing games. All image formats and TV content, even native apps, are compatible with the Philips Hue Sync TV app. Personalizing the experience to your preferences is also possible: intensity, brightness, auto-start, and more can all be customized.
Instead of buying an expensive $249 Sync box, users can connect their fancy Philips Hue lights with their Samsung TV and a simple app for an interactive viewing experience.
One thing that's really important to point out here is that, uh, the app costs $130. And it's available starting January 5. For now, it only supports Samsung's 2022 or newer QLED TVs.
EZQuest's new USB-C hubs are slim, cost-friendly, and portable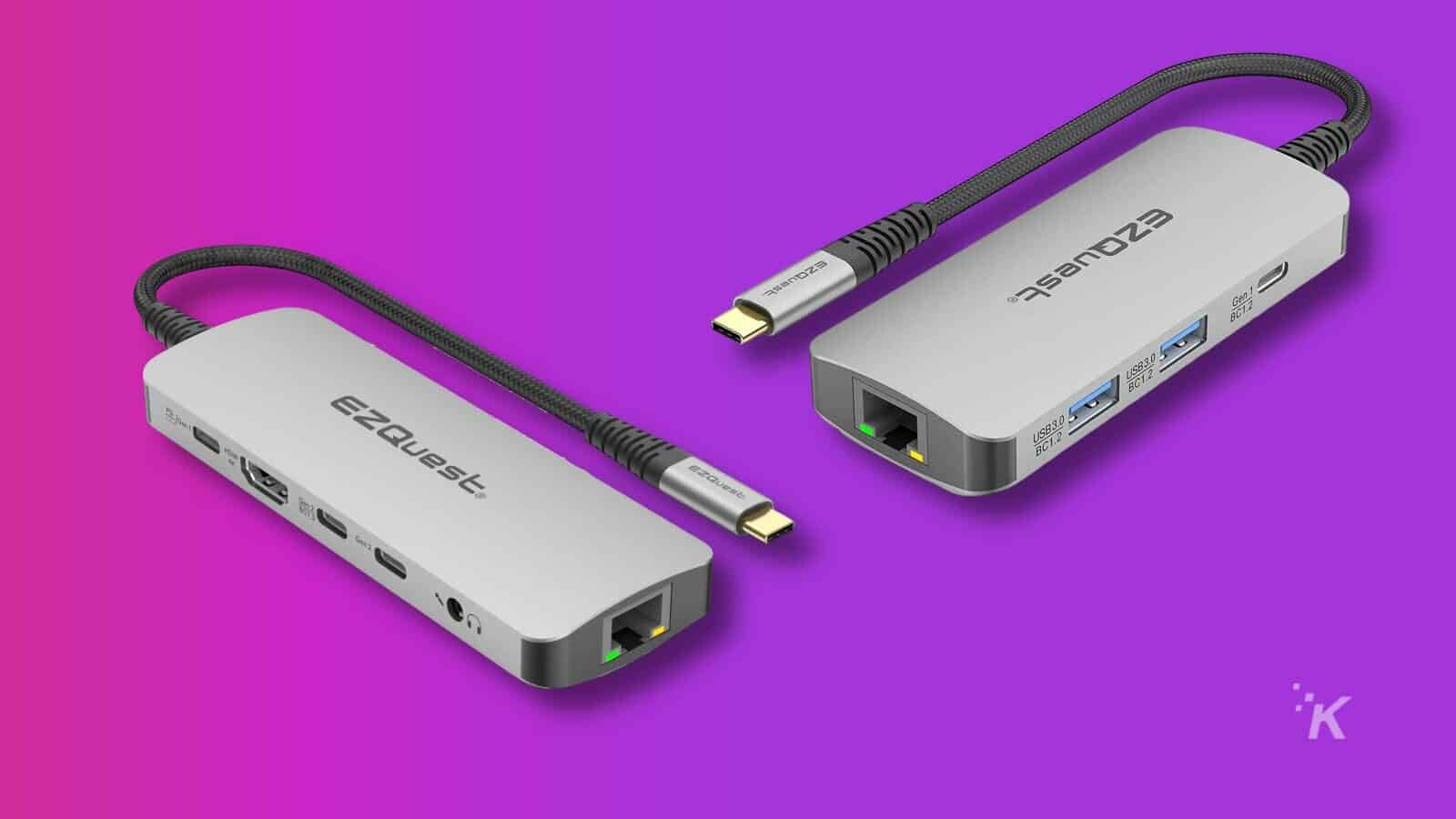 EZQuest is bringing its latest USB-C hubs to CES this year, and they're packed with features that will make them a must-have for any self-respecting tech head.
We got our hands on a unit before the show, and one thing we particularly liked is that the hub can connect to an HDMI 4K external display, complete with digital sound and HDCP support.
That means you can extend your desktop or mirror your screen, all in stunning 4K resolution. I'm currently using the 8-1 option, and this was one of the first things I did with it.
Besides that, The hub also has two USB-C and two USB-A ports, giving you a total data transfer rate of a whopping 5Gbps. That's fast enough to transfer even the largest files in a snap.
It also features a USB-C power delivery port with pass-thru charging and FRS tech. That means you can charge your devices at lightning speeds without sacrificing any of the hub's other functions.
Overall, these are on track to make for some solid USB-C hubs. They're durable, fast, and versatile – basically, everything you could want in a hub.
The new hubs are available now via EZQuest's website and Amazon.
EZQuest's multimedia hubs are available in three models:
HP announces new Poly Voyager Free 60 Series earbuds for work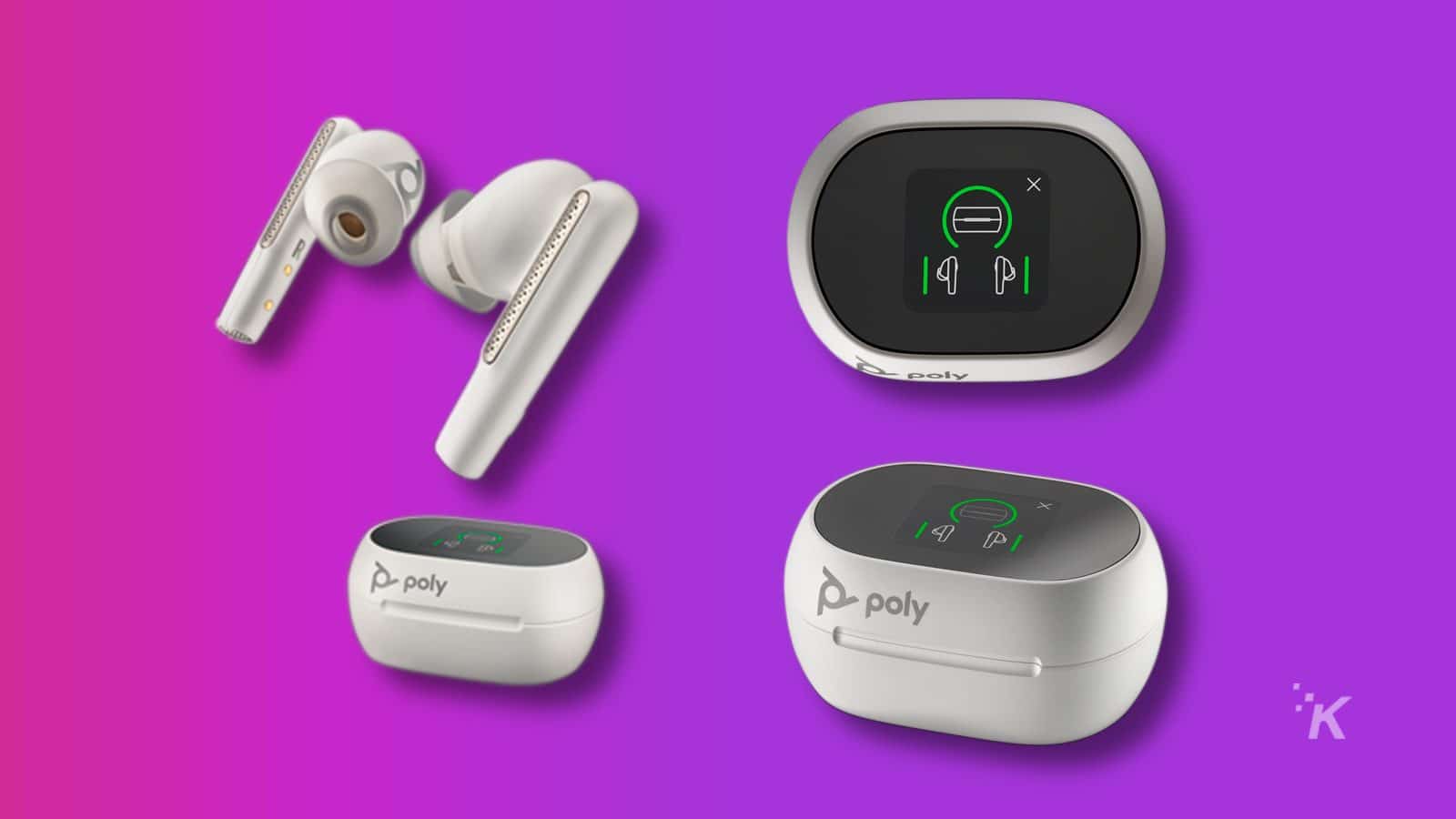 HP is no stranger to CES, so it's no surprise to hear them unload a slew of new product announcements.
One particular announcement that caught my attention is the company's new Poly Voyager Free 60 Series pro-grade wireless earbuds.
These pro-level earbuds are ideal for the modern, on-the-go lifestyle, but they are particularly aimed at the enterprise or any work-related niche.
Poly audio technology provides five hours of talk time and adaptive active noise canceling (ANC) to block out all those annoying distractions. Full report here.
Gaming
Gaming news is in full force for CES 2023, with companies like Sony and Alienware revealing new products and projects.
Alienware has a new, massive 18″ gaming laptop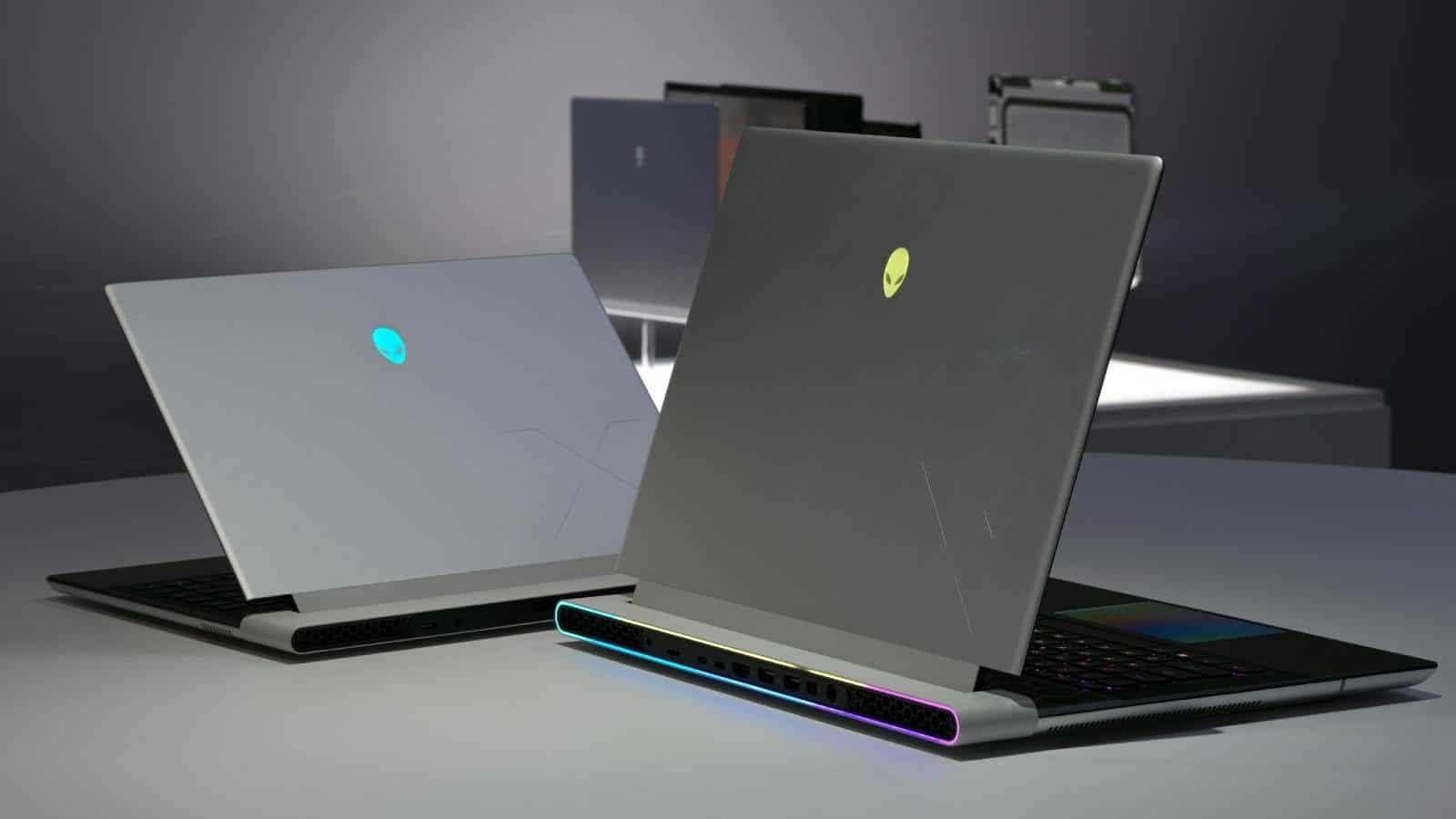 Dell's gaming brand continues to evolve beyond its sci-fi roots with new designs and powerful machines with impressive performance.
And this year is no different, with the new m18, m16, x16, and x14. Read the full Alienware report.
GeForce Now is coming to some vehicles in the near future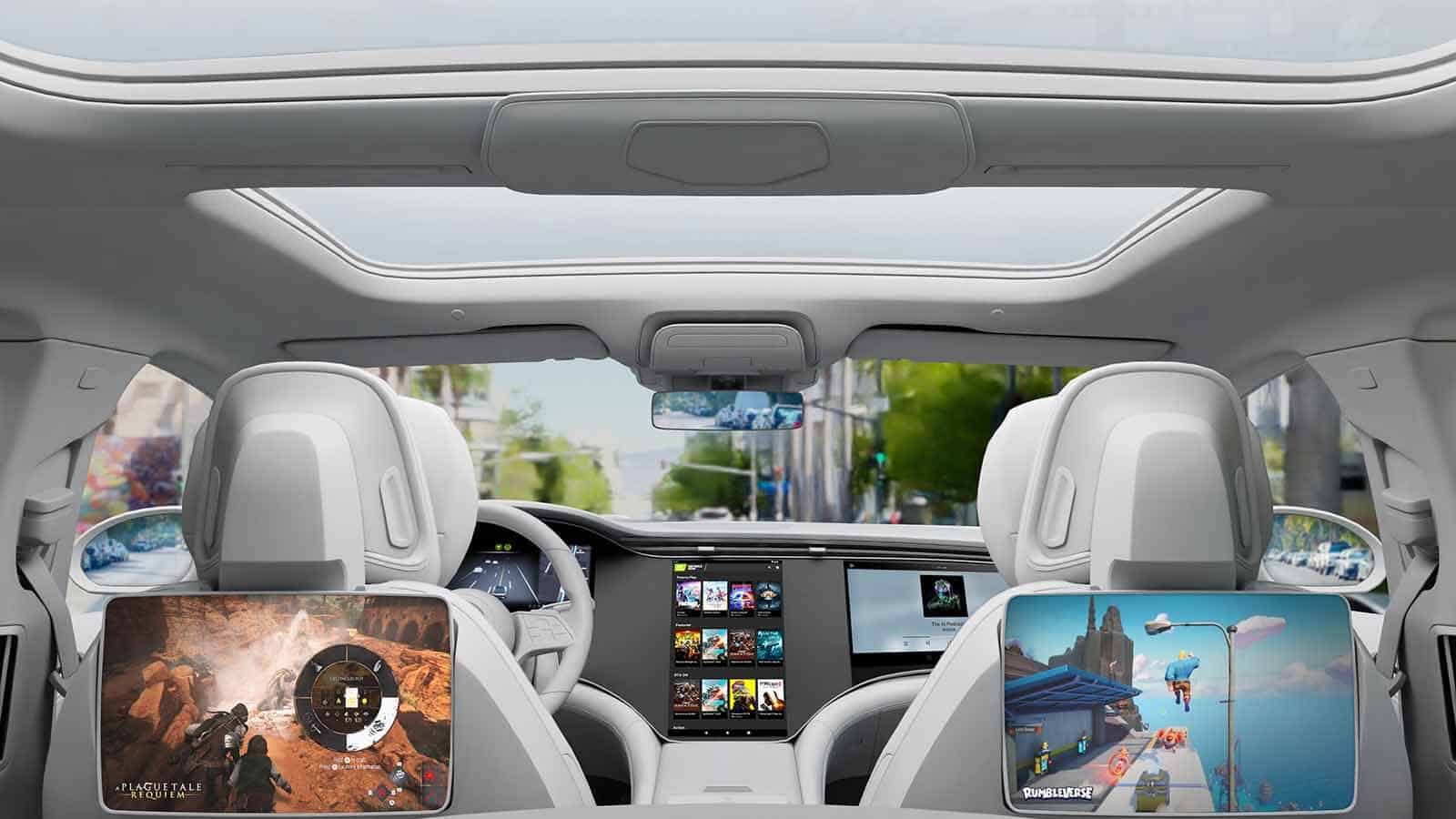 Nvidia's GeForce Now is gaining new functionality with the announcement that the game streaming service is coming to vehicles equipped with the company's Drive platform.
That means options from Hyundai, Polestar, and BYD will eventually get the new integration. Expect those to arrive later in 2023 and into 2024. Read the full GeForce Now report.
Sony introduces Project Leonardo for improved accessibility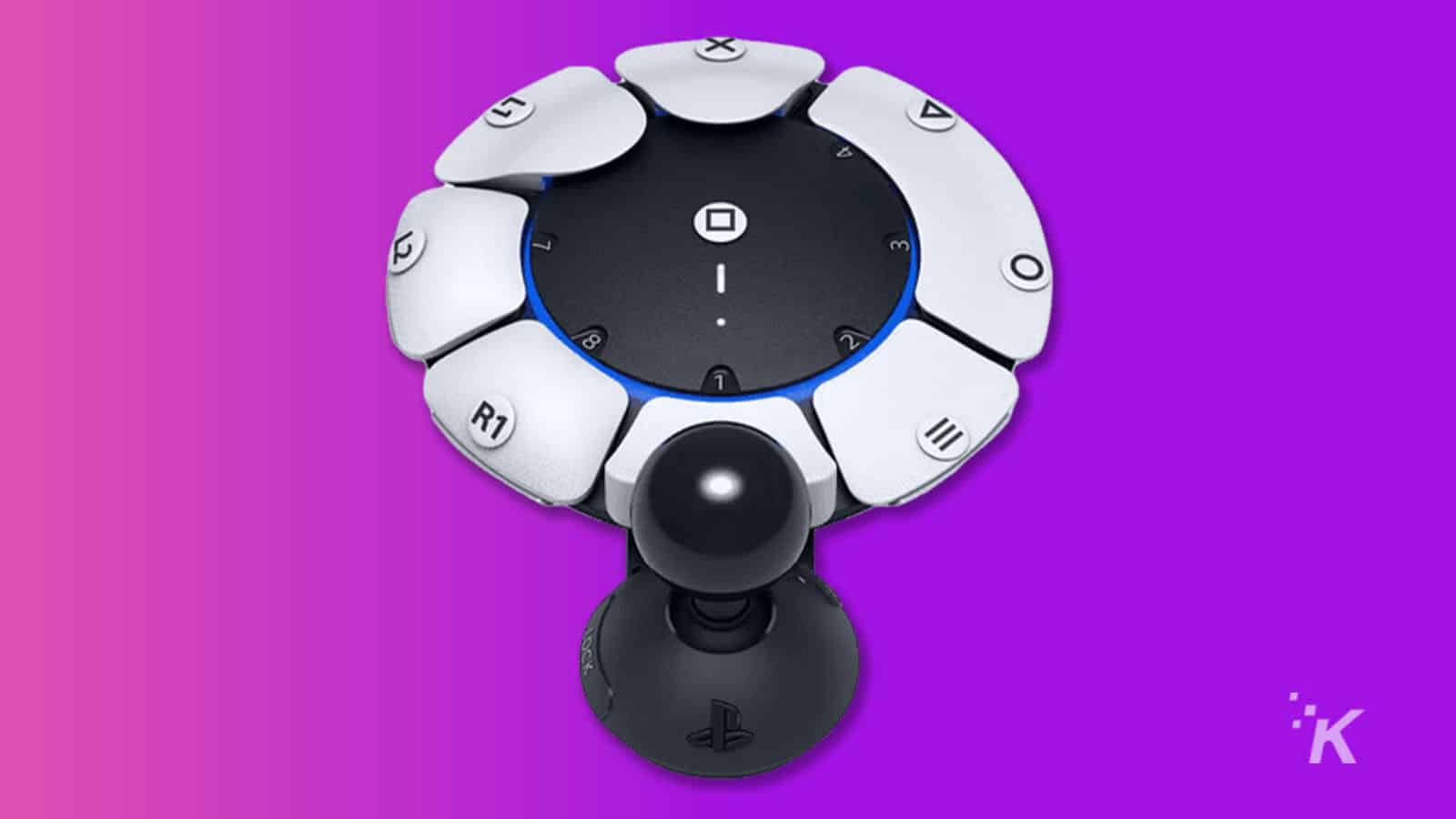 Project Leonardo is a highly customizable PlayStation 5 controller designed with accessibility in mind. Essentially, it works by providing gamers with circular gamepads and adjustable analog sticks.
Different buttons line the outside of the ring, and each can be swapped out and replaced, but that is just the start. Read the full Project Leonardo report.
Asus reveals new Xbox controller with tiny OLED screen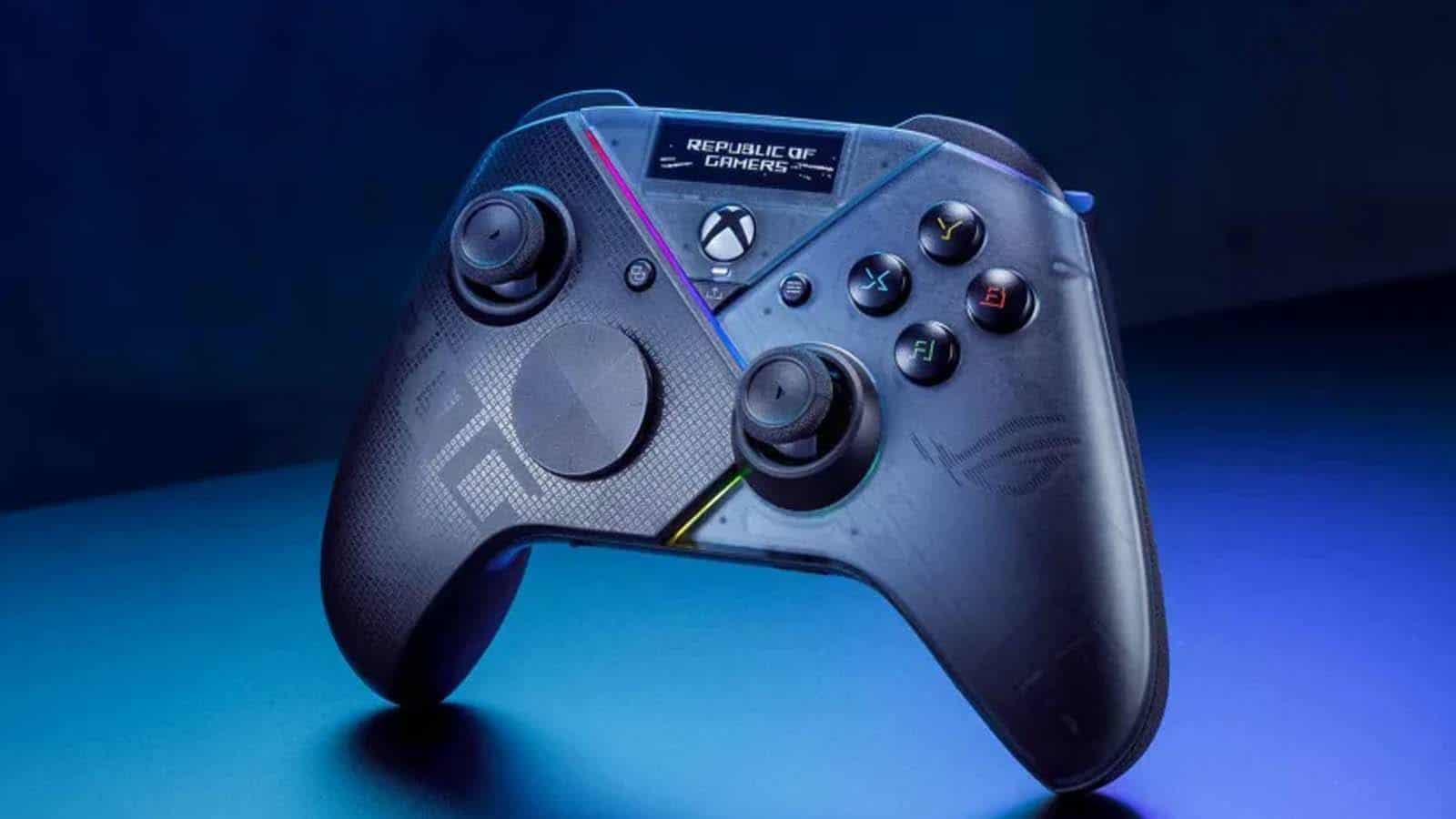 Asus has revealed a new Xbox controller for PC that includes three different connectivity options. Those include Bluetooth, USB-C, and low-latency 2.4GHz RF.
It's called the ROG Raikiri Pro, and it looks pretty impressive. The star of the show, however, is definitely the tiny OLED screen.
Users can use it to switch between game profiles and display different info like battery life and microphone status. Read the full ROG Raikiri Pro report.
Tech
General tech is a huge part of CES, but it can be hard to filter through the mass amount of announcements. Here are some of the coolest tech announcements this year.
Roku debuts its own smart TV lineup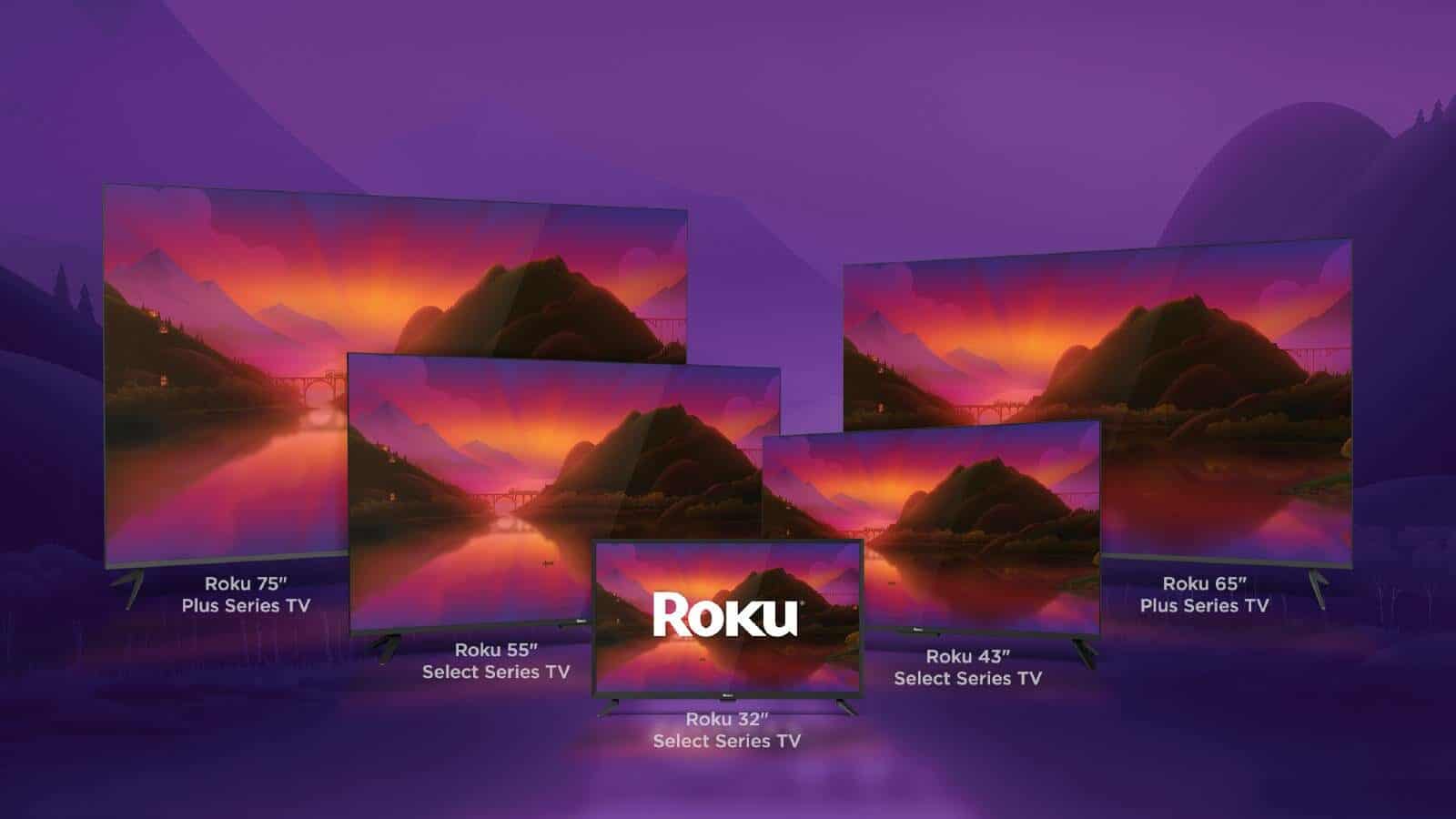 At CES 2023, Roku revealed that it plans to skip the middleman and create its own line of smart TVs. The company's focus is on value with its new TVs, ranging from 24″up to 75″ and $119 to $999.
Sadly, we haven't seen too many details about the upcoming TVs, but these look to aim at the budget market. Read the full Roku TV report.
LG introduces new 97-inch wireless TV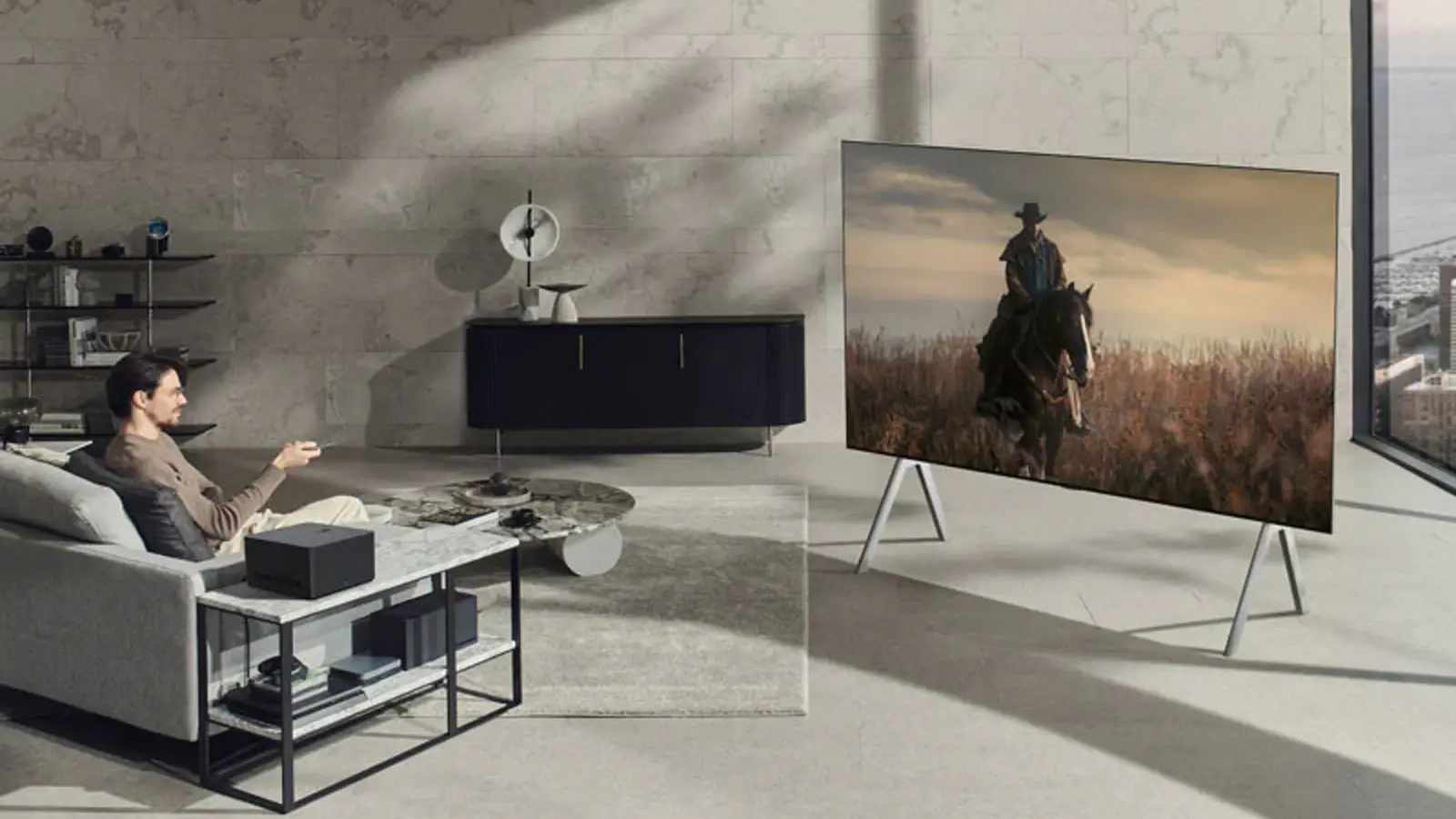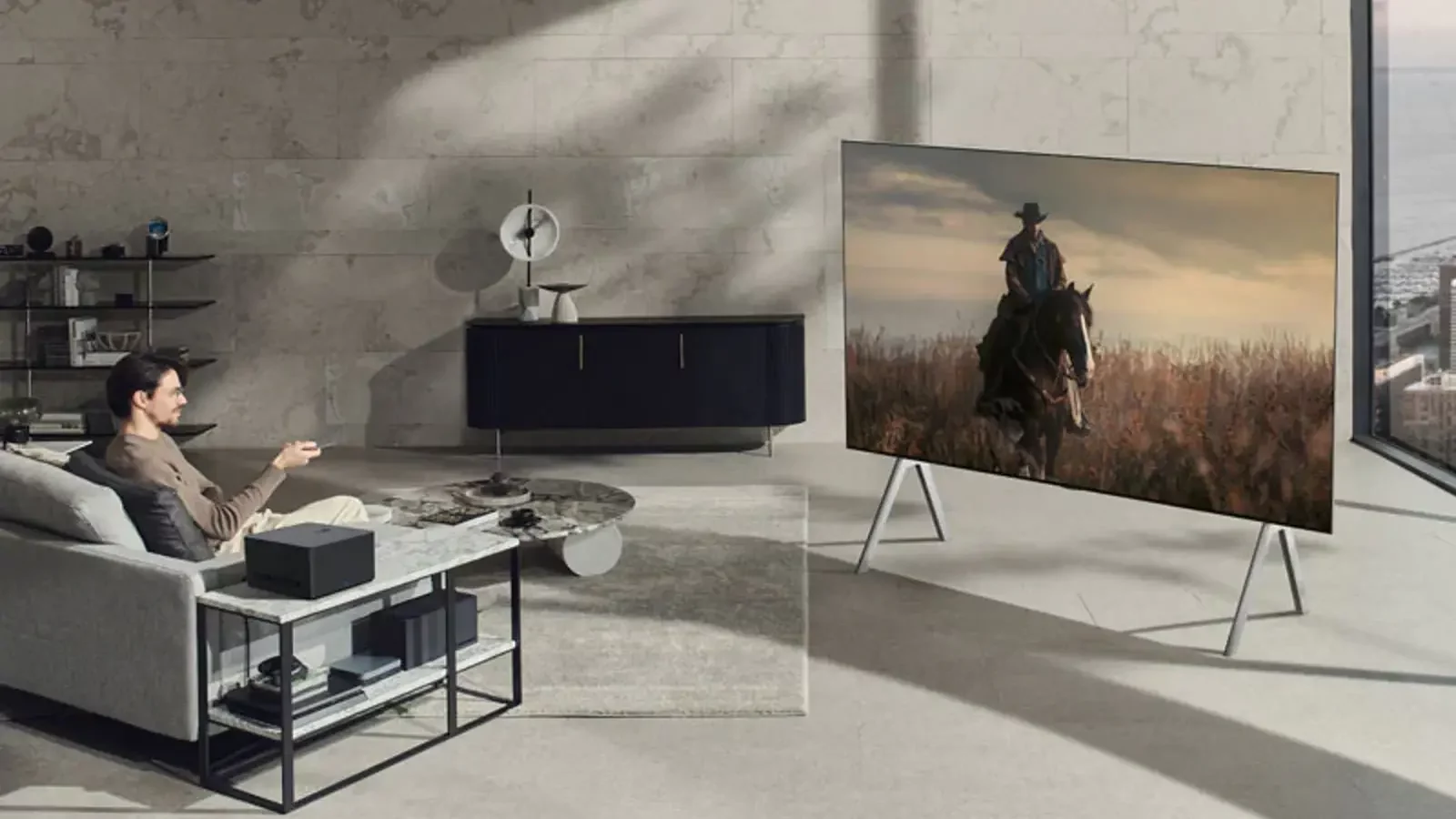 LG is no stranger to TVs, and now the company is releasing a massive 97-inch TV that is almost completely wireless.
Besides the power cable on the actual TV, a wireless transmitter box holds all the ports and connections.
It features three HDMI ports capable of 4K resolution at up to 120Hz. There are also USB and antenna inputs. Read the full LG report.
Nvidia launches new tech to upscale old, blurry videos on Chrome and Edge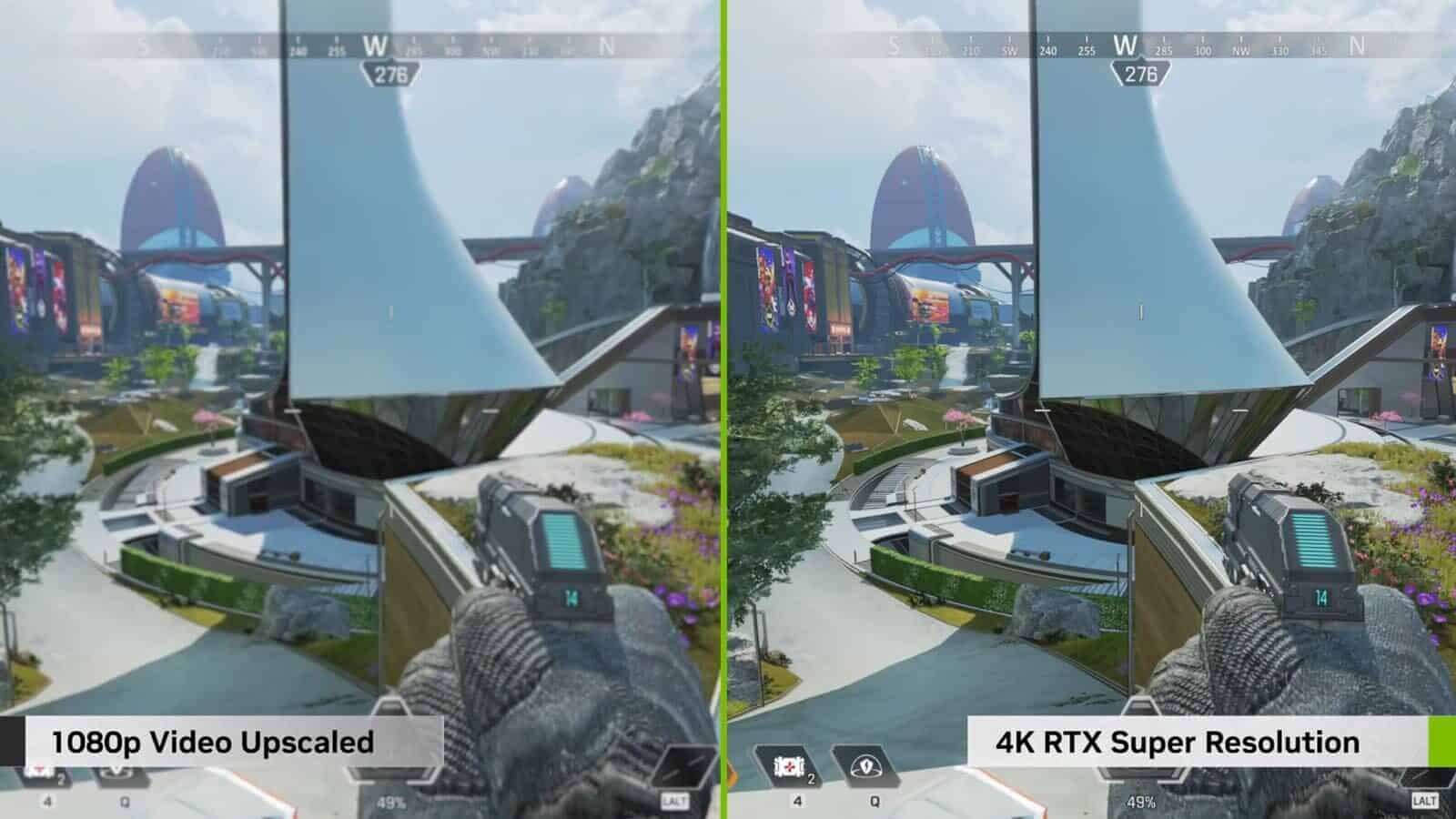 Nvidia says its new tech (which will require a 30 or 40 series Nvidia GPU) will release in February and work with any videos played in these browsers.
That means YouTube, Vimeo, Netflix, and more can utilize the feature. Read the full Nvidia report.
XGIMI shows off its new MoGo 2 Pro projector with new ISA tech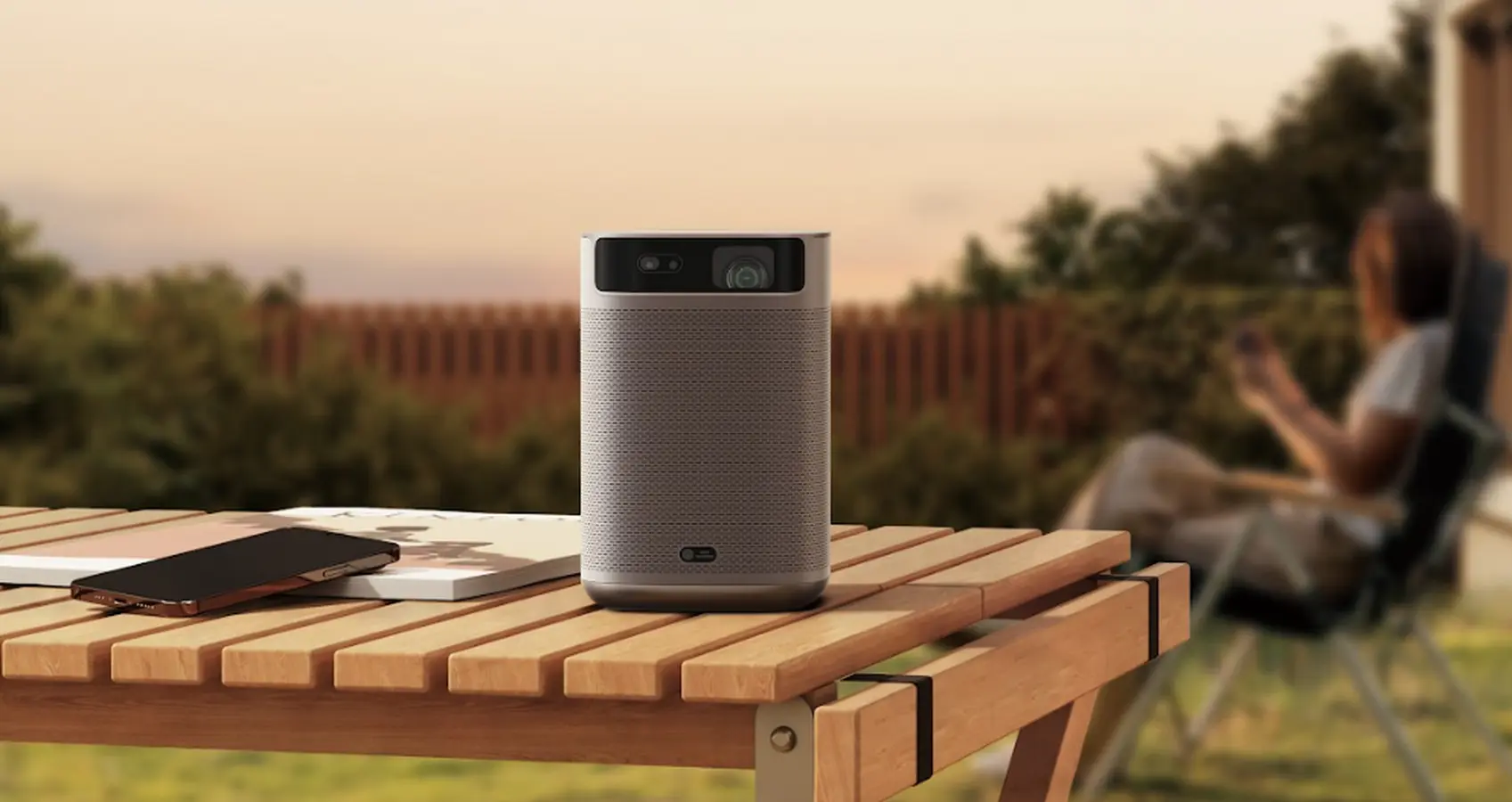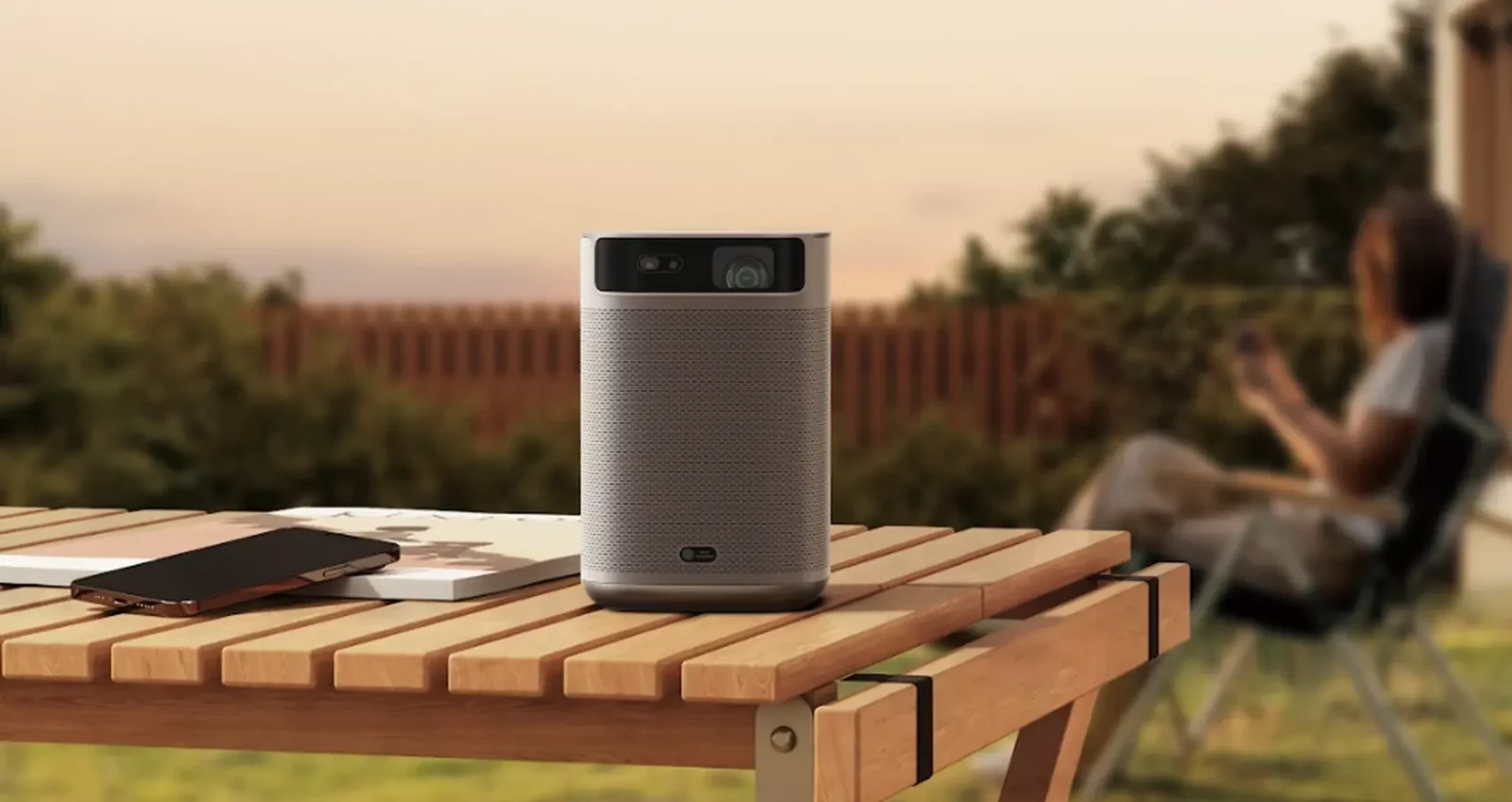 XGIMI brought its newest portable projector featuring ISA 2.0 tech to CES. Dubbed the MoGo 2 Pro, the entry-level projector is not only super easy to use, but it's also packed with top-notch specs.
Most importantly, its new and improved ISA 2.0 technology is the star of the show in this projector. It enhances the projector's abilities in keystone correction, auto-focus, and other areas.
It even has a special camera that helps it focus and fit the screen just right, even going as far as protecting your eyes from the light.
A company spokesperson tells KnowTechie the MoGo 2 Pro is slatated for a Q2 release. While pricing details are limited, we expect to learn more prior to launch date.
KnowTechie's Previous Coverage
READ MORE: XGIMI MoGo Pro vs. Anker Nebula Capsule 3
Cars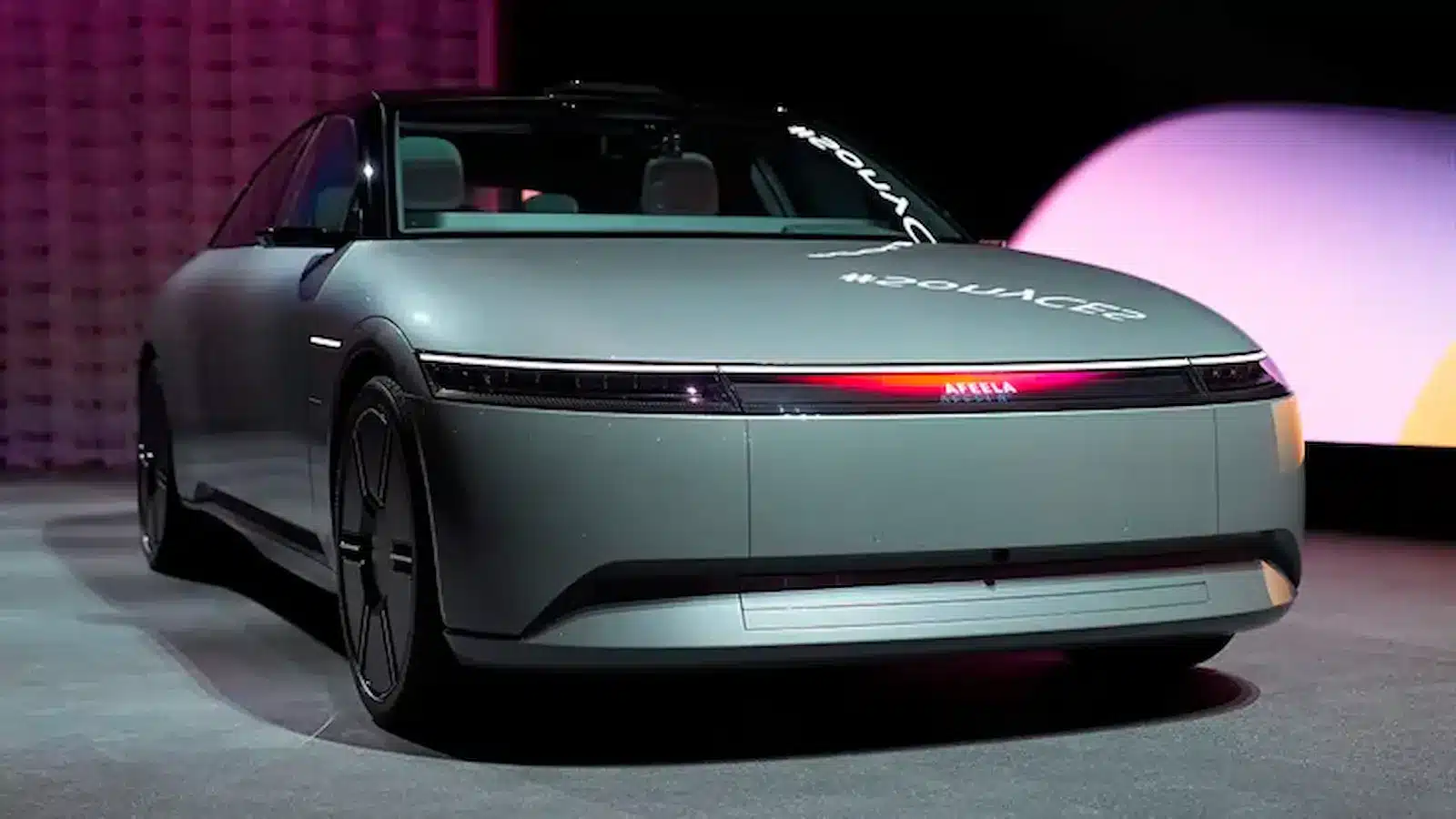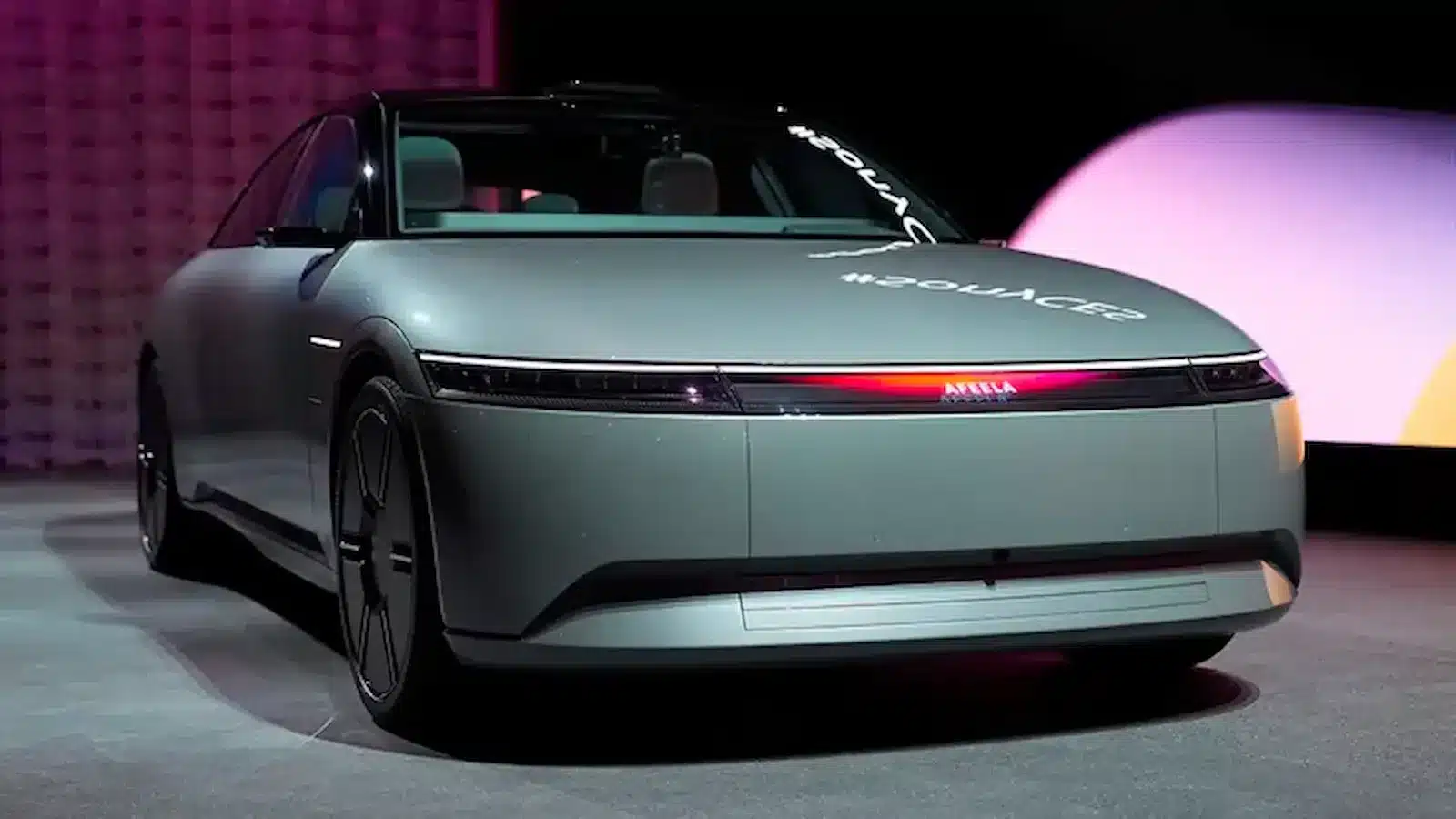 Sony and Honda's new electric car, Afeela is finally here
Sony and Honda's new electric vehicle prototype, Afeela, was unveiled at CES in Las Vegas this week, and it's set to be the first production car from the companies' joint venture.
Dubbed Afeela, this EV will feature all the cutting-edge technology and innovation that Sony is known for, including AI, entertainment, virtual reality, and augmented reality.
According to Sony Honda Mobility CEO Yasuhide Mizuno, this car will be like nothing we've ever seen. The car is set to hit North American markets in 2026 and will surely be a game-changer.
KnowTechie's Previous Coverage
BMW showed off its color-changing concept car, and I'm about to lose my damn mind
BMW already told us this was a thing, but now we're actually seeing it right before our eyes. The true standout feature of the i Vision Dee is its ability to change colors on demand.
The beauty of a car boasts a whopping 32 hues to choose from, all displayed on its 240 E Ink e-paper segments that can be individually manipulated.
It's worth noting. The car isn't real per se, but the color-changing tech is. Currently, there's no word when BMW plans to introduce E Ink (the tech used to change the car's color) to the masses.
KnowTechie's Previous Coverage
CES 2023 is heating up
The massive tech event is underway, which means there are still a ton of announcements to come.
Bookmark this page as we'll continue to update it with the tech, gaming, and gadget news you (hopefully) care about.
If you have any hot tips, make sure to leave a comment below and if it fits, we'll add it in.
Editors' Recommendations:
Follow us on Flipboard, Google News, or Apple News