16 gift ideas for the tech-obsessed person in your life
Here's how you can be the favorite aunt or uncle.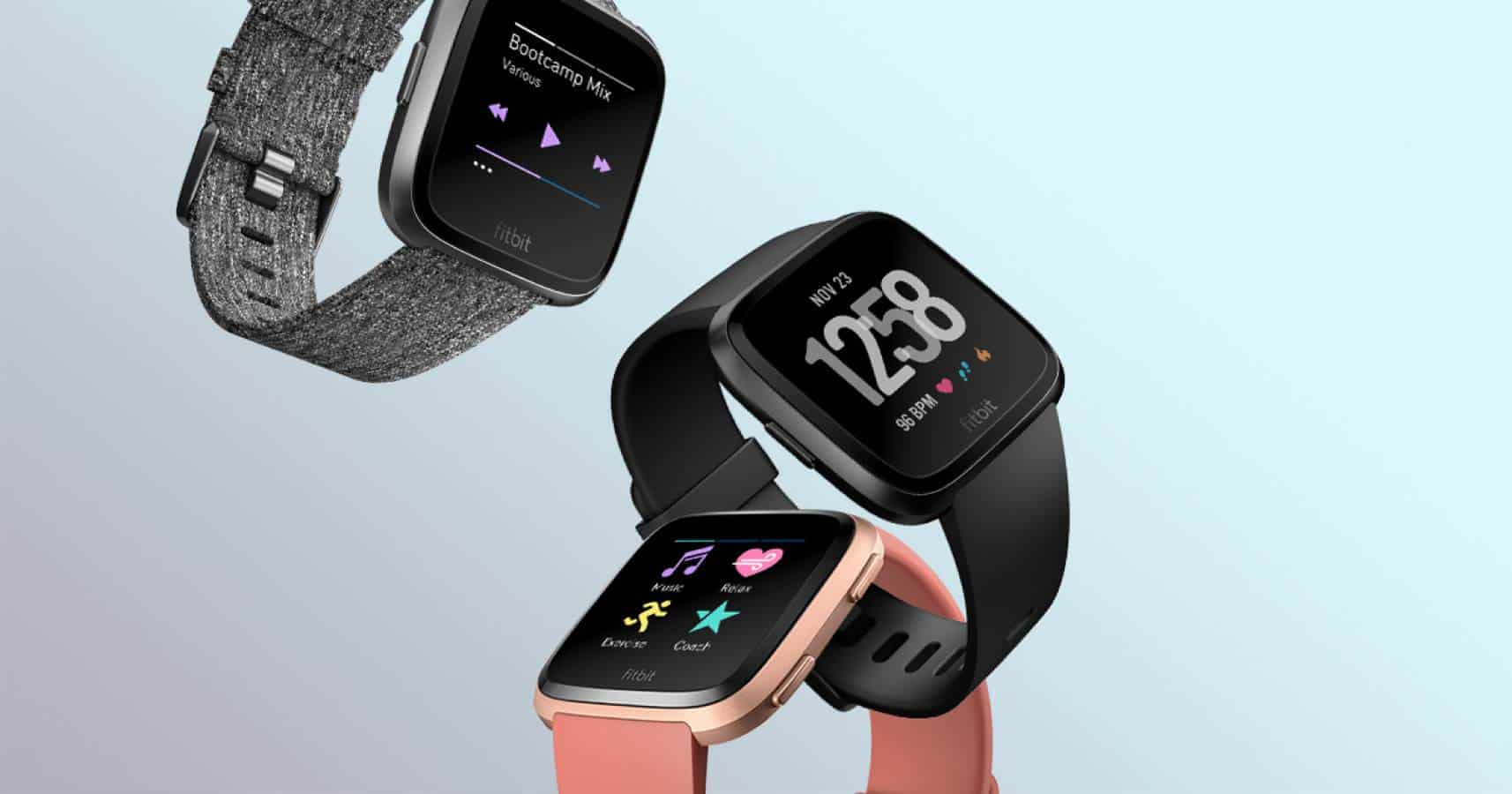 We've covered gifts under $50 for those stocking-stuffer gifts, and Curtis had a fun series of guides of gifts he should have deleted instead. We also covered some of the best tech presents to give, and now we're back with part two of that list.
Whether the special people in your lives are fitness geeks, converts to the cult of Apple, music lovers or gamers – we've got some of the best of this year's gift giving. Stock up on spiked eggnog and shop like your life depends on it.
AirPods
They might have a thousand imitators now, but the original AirPods are still top of the pile, especially if the person you're buying a gift for is an Apple fan (like our founder). Anyone who owns an iPhone desires these svelte earbuds, even if they won't admit it out loud.
The nifty W1 chip can tell if the AirPods are in your ears or not, so they magically reroute the audio as soon as you put them in. They've also got one of the best systems to filter background noise during calls. Battery life is almost double of the best of the rest, with 5 hours from one charge and additional charges every time they get put back in the carrying case.
Price:9 | Amazon
---
Fitbit Versa
With so many fitness trackers on the market, it's good to know that the one you are gifting is from a trusted name. Help them work off those turkey calories with the best smartwatch for fitness. Fitbit's OS is one of the most user-friendly on the market, including apps for weather, music and more, and built-in on-screen coaching for that personal touch in their workouts.
Whatever their exercise preferences, the Fitbit Versa has over fifteen exercise modes to accurately track their fitness efforts.
Price: $199.99 | Amazon
---
Motiv Ring
If the fitness geek in your life doesn't like wearing fitness trackers on their wrist, check out the Motiv Ring. The sleek titanium ring packs in a huge amount of tech, from heart rate tracking, sleep tracking, steps, and distance, and calories burned. It's even got a three-day battery life, by intelligently knowing when you're active.
What's more, you can use the ring as 2-factor authentication to secure your online accounts. Motiv is also working on more functionality, such as WalkID, which uses your gait to prove your identity when logging in online. I've been wearing one for the last month and I love how much it fades into the background. With it just being a ring, I'm not tempted to check the screen every few minutes to check on my progress.
Price: $199.99 | Amazon
---
Kobo Clara HD eReader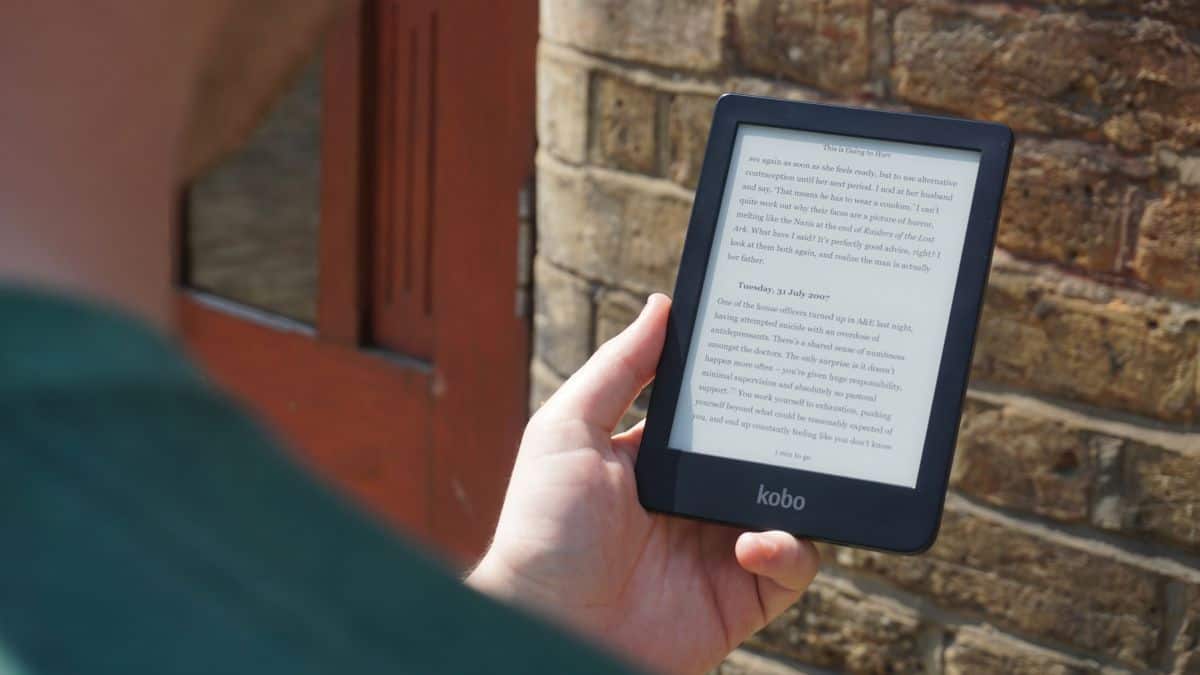 Kobo's eReaders have always been a compelling alternative to the Kindle range and now the Clara HD actually surpasses the Paperwhite. The 5.85-oz weight is super easy to hold for long periods, even one-handed, and the ComfortLight PRO front lighting can illuminate in either white or a soothing orange glow for night reading.
There's also twice the storage as the basic Paperwhite, at 8 GB, and the ability to borrow library books through the Overdrive service. Kobo's eBook store is also less intrusive than the advertising-heavy Kindle version. Bottom-line: it's a compelling alternative to Amazon's offerings, with better hardware.
Price: $109.99 | Walmart
---
Hercules DJ Control Inpulse 300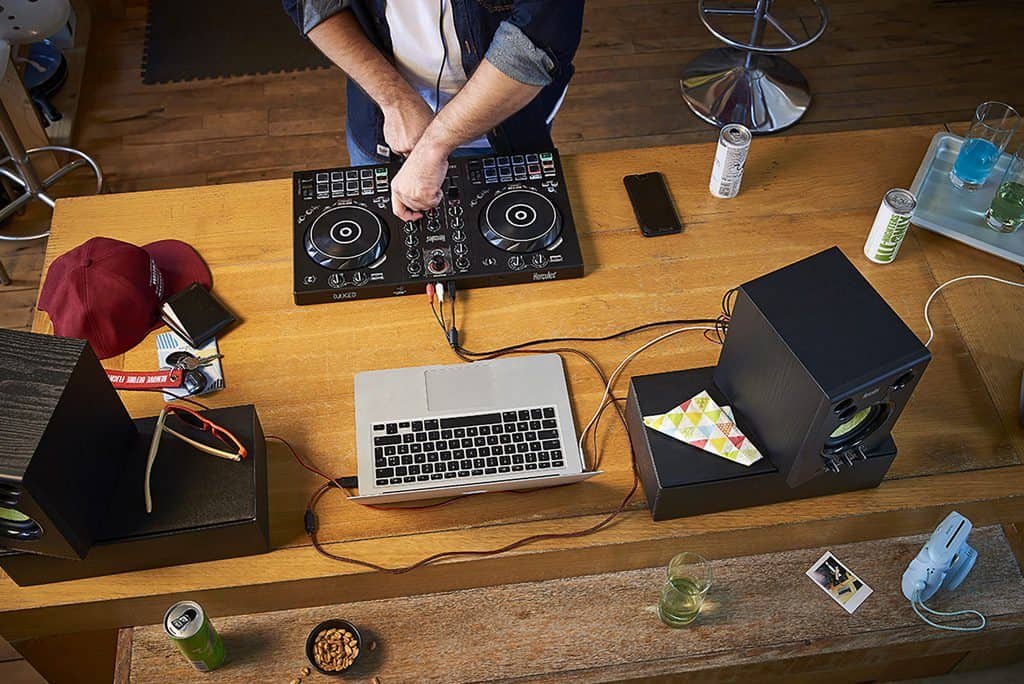 Give the gift of music to the budding DJ in your life, with this fully-featured DJ controller that's been redesigned for entry-level learners. Now all DJ controllers let you mix two tracks together, but normally beatmatching is a lot of frustration before you get it right and drop that sick beat. With the Inpulse's on-controller arrow guides for Beatmatching, Tempo and Beat Align, your budding Tiesto will be throwing shapes behind the DJ booth in no time.
The included DJUCED software syncs with the Intelligent Music Assistant in the controller to analyze your music library and suggest tracks that will mesh well with the current track, so you can get a leg up on learning. I've been playing around with one for a couple of weeks now, and while my "ear" is still developing, I'm loving how well the Inpulse 300 guides me through the mix.
Price: $199.99 | Amazon
---
GoPro HERO7
Give the gift of action with the best action camera on the market today. GoPro really hit it out of the park with this camera, with the new HyperSmooth Video Stabilization that gives buttery-smooth footage without a gimbal.
There's voice control because you wouldn't want your loved ones to let go of the mountain to take a selfie, and Super Photo automatically adjusts to the conditions for the best footage without any tweaks. 4K60 video and 8x Slo-Mo are just the icing on the cake with the most advanced action cam for gifting to the action men (and women) in your life.
Price: $399 | Amazon
---
Bonx Grip wireless sports headset
If the outdoorsy types in your life already have all the cameras they can want, take a look at this nifty headset. Bonx Grip turns your smartphone into a hands-free, group-calling monster, that works anywhere you have a data connection.
Now they'll never lose the group while shredding down the slopes, riding the backcountry or biking across the trails. One is definitely the loneliest number though, so maybe get a two-pack so you and your buddy can keep on comms during the next ski trip. Read our review here.
Price: $139.95 | Amazon
---
Voice Originals When in Rome Alexa Board Game
Got a friend that loves their Alexa devices? Pick up a copy of this family-oriented, two-player trivia game where Alexa is the Master of Ceremonies. Move figurines around the board, answering trivia questions about major cities worldwide while collecting treasures.
They might learn something, and having the residents of the cities develop and record the trivia questions is pretty cool. Plus, it'll stop the inevitable fallouts while playing Monopoly.
Price: $29.99 | Amazon
---
Check out some of our other gift guides before continuing:
Top 5 holiday gifts for the techie on your list
---
Replicade X Centipede
Today's games all strive for realism, so why not go back to gaming's roots and give the joy of retro gaming? The Replicade X Centipede is a 1:6 scale faithful reproduction of the Centipede game cabinet from the Arcade.
It even comes with tiny quarters to add to the realism. Fair warning – the difficulty level of older games like this is pretty punishing, which makes for a great hand-eye coordination workout but might lead to some frustration.
Price: $160.00 | New Wave Toys
---
Arcade 1Up Deluxe Edition 12-in-1 cabinet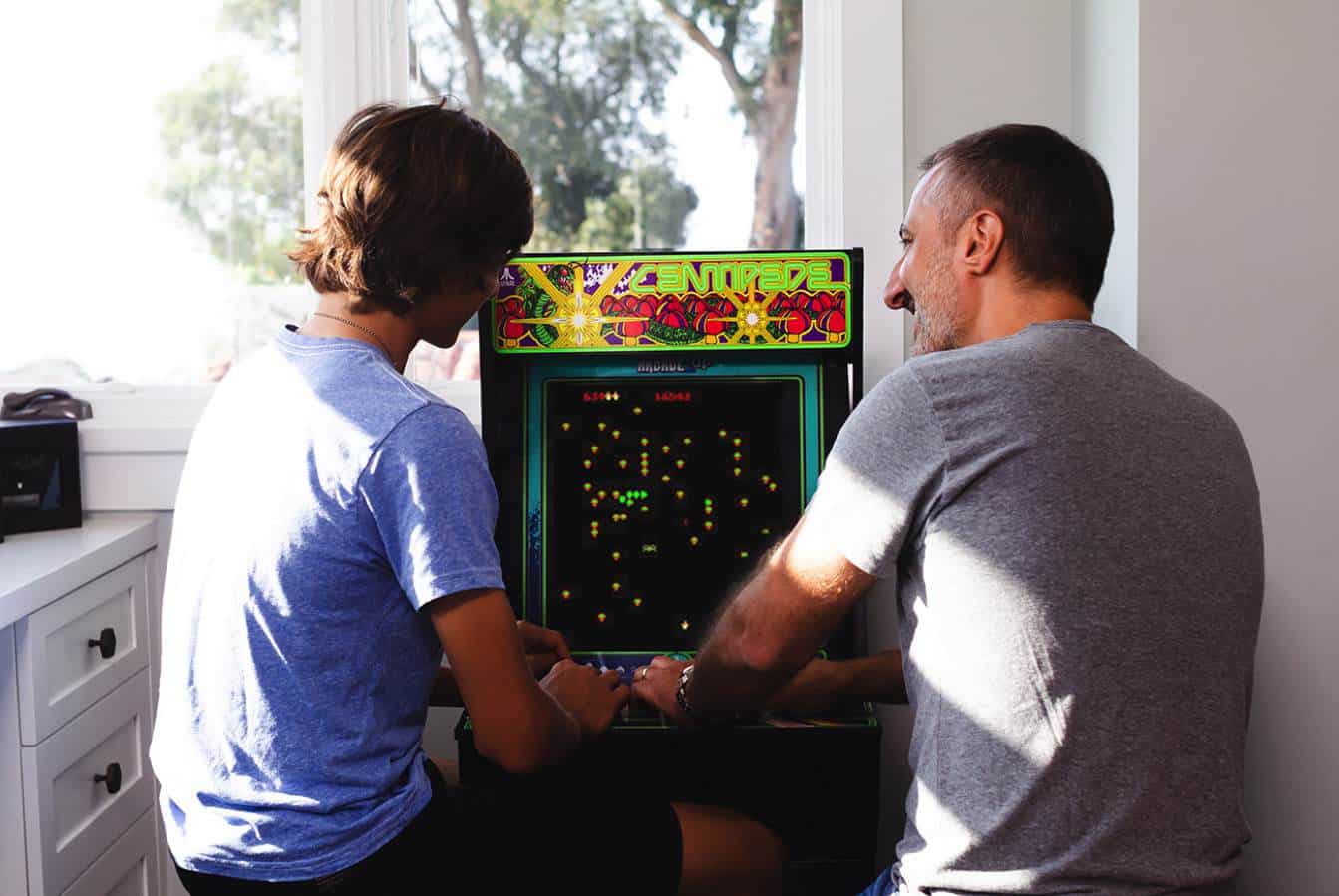 If they have a bit more space for a retro cabinet, you couldn't do better than this Arcade 1Up which has two sets of controls for two-player retro gaming goodness.
It also comes with a riser box to bring the cabinet up to adult size, so you can relive all your childhood favorites like Asteroids, Millipede, Lunar Lander, and Gravitar12.
It's also totally coin-free for unlimited gaming. Bet you wish that existed when you were growing up.
Price: $349.99 | Kohls
---
BenQ Zowie EC2-B Ergonomic gaming mouse
Zowie continues to be a favorite of eSports players, even after their acquisition by BenQ in 2015. They're hands-down some of the most accurate mice on the market, which will really help the K/D of whoever you buy one for.
With no cumbersome driver package needed, no RGB to distract them from headshots and optimized ergonomics, give the gift of better aim this holiday season.
Price: $69.99 | Amazon
---
Tello EDU Drone
Gift the fun of STEM learning with one of the easiest to fly mini-drones currently available. We loved the DJI Tello when we took an early version for a test flight back in the summer, remarking that it has the ease of use and stability of much more expensive models.
Now, it's been reworked into an EDU version which expands the functionality in a big way. Learn about AI programming, mission programming, swarm behavior and more in a stable flight platform that has an impressive 13 minute flight time.
We're big fans of anything that packages coding or other STEM education into a fun, exciting platform and the DJI Tello EDU checks all our boxes.
Price: $129 | DJI
---
Kano Harry Potter Coding Kit
If you want to get the Harry Potter fan in your life excited about coding, check out this kit from Kano. They'll build their wand from scratch, connect it to a PC or tablet, then learn to code with over 70 step-by-step challenges.
Make feathers fly with Levioso, goblets multiply, fire flow, and more with a wave of their hand. Give the gift of lifetime learning, while getting them excited about coding.
Price: $79.99 | Amazon
---
SiliconDust HDHomeRun Connect Duo 2
Give one of the best cord-cutting presents this holiday season with one of SiliconDust's OTA receivers like this HDHomeRun Connect Duo 2. This nifty device takes Over-The-Air programming from your local TV stations and encodes it to send it across your home network to your devices.
This package comes with everything needed, including a flat multi-directional antenna, so they'll be watching Christmas movies and re-runs in no time, across all their smart devices and TVs. If they want DVR functionality, they can add the HDHomeRun DVR software so they can pause, record and rewind live TV. It also integrates with Plex Pass for a seamless media center experience.
Price: $99.99 | Amazon
---
DJI Spark
If you've got a big kid in your life that deserves some fun, think about one of the best small drones on the market – the DJI Spark. This pocket-sized drone uses the same smarts that power the DJI Tello, with Obstacle Detection, Subject Tracking, more advanced navigation skills and a 12 MP camera that takes epic selfies.
The Spark can be controlled fully from a smartphone app, but with this bundle having the official DJI controller – they won't have to. With a 31 mph max speed in Sport mode, the only thing they'll have to worry about is flying out of range.
Price: $369 | Amazon
---
Lectrofan Kinder
Stuck for what to get your old friends from college with a new baby? How about the gift of a good night's sleep with this ambient noise maker that has over 75 high-quality sounds and lullabies to help mask disruptions and promote a peaceful sleep.
It's also a soothing nightlight, with a rainbow of color to bathe the little darling in. Your friends will thank you.
Price: $59.93 | Amazon
Does anything catch your eye? Anything we missed off that you feel should have been added to our sack? Let us know in the comments below.
Editors' Recommendations:
Follow us on Flipboard, Google News, or Apple News