CES 2020: Here's everything happening at the world's largest tech show
Taking bets on how many things will fold this year.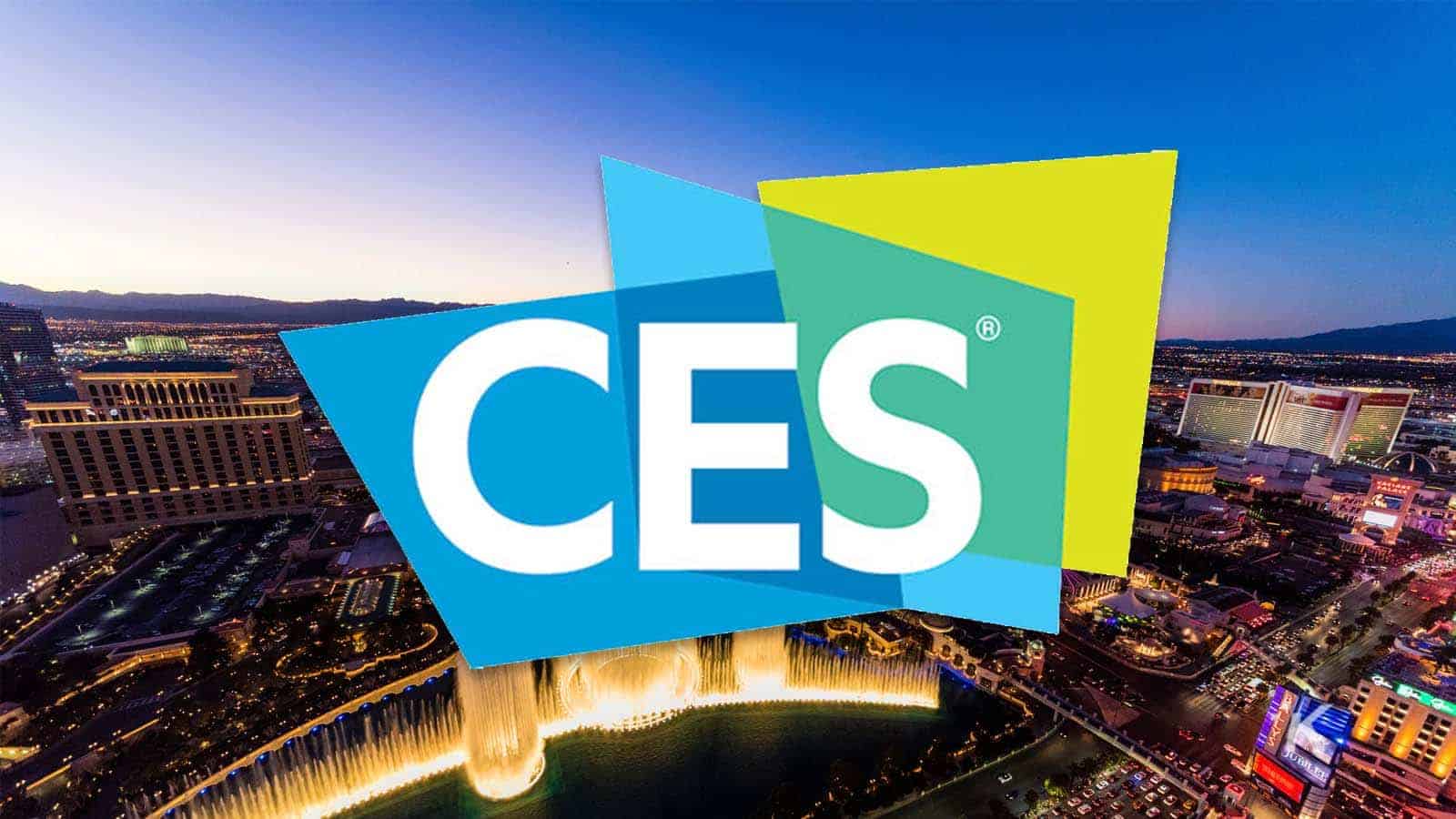 CES 2020 is upon us and with that comes a whole bunch of tech news. You don't have time to find all of the news that is important to you, so we're going to compile all the news that we are covering into one place. This will be updated throughout the week
Whether you are looking for tech news, gadgets, or just the randomness that comes with CES, there's something for everyone here.
CES 2020 Recap
Amazon is adding new functionality to Echo Auto, giving users the ability to pay for gas through the assistant at over 11,000 ExxonMobil stations.
The new feature is compatible with Echo Auto, the Alexa-enabled device exclusively for cars, have an Alexa-enabled assistant in the car, or on your phone. With this new feature, you'll just have to say, "Alexa, pay for gas" and just be on your way.
---
Samsung is working on yet another fancy TV that I can't afford. So that's cool, I guess.
These TVs are thin (obviously) but also all but remove any bezel around the edge. But that's just the beginning. In addition to 8K, the TV will use AI to down-convert 8K before up-converting it again on the display.
---
Using a battery pack to charge your phone is so 2019. Mophie enters into 2020 with a battery pack that will also jumpstart your freaking car.
The official size of the battery pack is a whopping 44,400 mWh of power. This amount of power is nothing to shrug at and it even comes with mini spark-proof jumper cables for jumpstarting your car. It can jumpstart a full-sized car or SUV. It also has built-in safety checks to keep everything within safe ranges.
---
Looking for some new earbuds that aren't Apple's AirPods? These two options from JBL may be worth checking out.
One of the biggest complaints with Apple's iconic earbuds is the lack of color options. People like to express themselves and JBL acknowledges that with the TUNE 220TWS buds.
---
Samsung didn't hold back at CES 2020 and announced a new ultra-light, ultra-powerful Chromebook.
The aluminum-clad beauty is under 10mm thick, has a 4K UHD-resolution AMOLED screen, and was built in partnership with Intel with their Project Athena program, which sets a benchmark for the next generation of computers used for 5G, AI-based activities, and more responsive work.
---
CES is home to more things than just laptops and earbuds. There's also… toothbrushes. Teethbrushes?
The Y-Brush has three vibration modes, a charging stand, and you'll get about a month of brushes from a full charge. FasTeesH says you should change the brush every six months, and they're $30 when you do.
---
If you hate typing on your phone or on a keyboard then… life must be really difficult, because I mean, like, those are basically the only two options? Until now.
Let's face it, despite the advances in predictive text, typing on our mobile devices still sucks. Typing with two thumbs can be slow, carrying keyboards is bulky and heavy, and voice to text is still slightly inaccurate. Samsung's skunkworks department, C-Lab, has an answer to this modern dilemma at CES 2020 – turn your selfie cam into a keyboard.
---
Are you ready to be hurt again? After Samsung's folding phone fiasco, are we ready to try this again with a folding laptop from Lenovo?
Lenovo notes that the ThinkPad X1 Fold is a fully-functional Windows 10 PC. It is housed in lightweight alloys and carbon fiber and tips the scales at only 2.2lbs. Lenovo does note that an update for Windows 10X will likely be pushed, as it is built for dual-screens.
---
Do a lot of traveling or have a door without a peephole? Does adding one yourself (or replacing the door) sound terrible? This may help.
According to the company, battery life is around two months and when connected to a Wi-Fi connection, users can view the live footage from a smartphone app as well as use the built-in speaker for two-way audio.
---
CES is home to plenty of different tech sectors, and sex tech is starting to show up at the Las Vegas convention.
Sex tech has found a place at CES and while CES hasn't fully embraced every aspect of the marketplace, it does seem to at least tolerate sex tech that is focused on app connectivity, health and good ol' fashioned gettin' off. Enter OhMiBod, currently in its tenth year at CES.
---
Acer brought the heat this year at CES with new laptops, monitors, and more.
Acer is going all-in with gaming this year, with the Thronos Air gaming chair finally getting a release date, and all the gaming monitors you could throw a controller at. There's also Project Athena laptops, creator laptops, and yes, more laptops.
---
Do I need it? No. Do I want it? Yes. Can I afford it? Again, no.
Nice flex Samsung, although Pink Floyd wasn't singing about this wall back in the '70s. Instead, Samsung's "The Wall" is a series of MicroLED panels that can be put together into a 292-inch TV. Yes, that's 24 feet across at the diagonal. Sweet.
---
Man, I need a new gaming monitor, but 55″ just seems like huge overkill.
It seems that bigger is better, so what better to game on than a 55-inch monitor? Yes, I said monitor, not TV. That means things like variable refresh rate compatibility, higher display rates, and price tags to match.
---
While I'm pretty sure Sony isn't actually going to release an electric car, the tech behind it is definitely interesting.
The car itself has an eye-catching design, even at the prototype stage. The silver, chrome body and almost translucent top give it a sort of retro-futuristic look akin to 1960s pop art.
---
Folding technology is kinda cool or whatever, but seriously, what purpose does this serve?
Royole, the company that beat Samsung to the foldable phone market, is at CES 2020 with a smart speaker with a dumb, wraparound screen on it. The Mirage Smart Speaker has a flexible screen around the middle, like a corset with moving pictures.
---
I love my Nintendo Switch, but you best believe I would snag one of these in a heartbeat.
The biggest difference between the two is the operating system. Since the UFO is built by a PC company, it makes sense that it uses Windows 10 and shares a lot of components that are found in computers. It can even be used as a PC when the system is placed upright.
---
Need to charge your MacBook almost five times? Maybe a toaster or something? The new Jackery power stations can help with that.
CES sees plenty of interesting things, but there is also a place for practical products. Jackery teeters more on the useful side with two new power stations to keep your gadgets and more juiced up.
---
Arcade1Up makes some great gaming cabinets, but I am 100% for the new NBA Jam cabinet with online multiplayer.
The final cabinet, and the one I'm most excited about, is the NBA Jam cabinet that includes NBA Jam, NBA Jam Tournament Edition, and NBA Hang Time. This final cabinet is also special in the fact that it will be the one to introduce online multiplayer.
---
I don't get it, but yet… I kinda want one?
Call Ballie (kill me), it is a smart device that can roll around and turn on your TV, open your smart blinds, and can even work in conjunction with a smart vacuum to detect and clean spills. It will also follow you around and take pictures of you – because if there is a flattering angle, it is definitely the classic upskirt.
---
MSI dropped a bunch of new product at CES 2020, much of it revolving around gamers.
Topping the cool factor is the blacked-out GS66 Stealth Gaming laptop, with all the gaming power you could want inside a stylish exterior that'd look good on any desk. You can get a super-speedy 300Hz screen on this bad boy, perfect for your esports titles.
---
As a new homeowner, I really want to make changes to my house to make it smarter. I don't have a pet, but if I did, this would definitely be on the list.
Wayzn's sliding door opener works in multiple ways. You can have it set to open with motion (maybe not the best idea depending on where you live), a smart tag on your pet's collar, or through the use of an app.
---
A built-in fingerprint reader on an external SSD? I never knew I needed one of these until right now.
Samsung's T7 Touch lets you decrypt your secured files by authenticating using the in-built fingerprint sensor. The T7 Touch will come in 500GB, 1TB and 2TB sizes (thanks to Swiss retailer, Brack)
---
Whirlpool is back with more smart products that look pretty interesting. I never cook, but this could help convince me.
At CES 2020, Whirlpool is showcasing its Yummly Smart Thermometer which can take some of the guesswork out of the kitchen while also assisting you in new, unique ways.
---
I love the different options from Philips Hue and these new outdoor lights look amazing.
Signify's Philips Hue outdoors range is expanding this spring, just in time for barbeque season. There's new low-voltage lights, and a cool triangle-creating wall fixture, as well as a new power supply.
---
I haven't ever dealt with porch pirates, but the thought alone makes this seem intriguing.
The user will control this via Bluetooth and opens with the push of a button on Yale's official app. So, there will be no need to learn any button combinations. The safe does not have a price tag yet.
---
I love my Apple Watch, but if I used an Android phone this would definitely be my first choice.
The ScanWatch has an onboard ECG sensor (yes, like the Apple Watch), to alert you to possible issues like AFib. It can also scan for blood oxygen, so it can detect sleep apnea, which kills around 38,000 people in the US a year.
---
Again, I love my Apple Watch but this is definitely intriguing.
The IEVA Time-C uses all the data from its onboard sensors (and other sources) to provide actionable insights into your daily life, and dietary, skincare and haircare suggestions to combat the environmental stresses around you.
---
Someone buy me one of these monitors. Please. Pls.
VIZIO is adding some OLED TVs to its range this year, with 55- and 65-inch sizes. That'll bring true blacks, eye-popping color, and a host of other benefits to the home theater, but expect a price tag to match. Oh, and it'll have the UHD Alliance's Filmmaker Mode, which disables things like post-processing on your TV so you can watch the content as the director intended.
---
I never cook, so spending $1,000 on a cooking accessory seems extreme, but the CookingPal Julia does look nice.
Julia looks like a retro-futuristic food processor/mixer. It can cook, steam, chop, knead, mix, weigh, boil, grate, emulsify, whisk, grind, and yes, even blend. The device will even clean up afterward if you add some dish soap to the mixing bowl.
---
I'm not going to lie, I've always questioned if VR would be truly adopted, but Joe makes some good points here with these CES products.
While none of the established consumer VR companies had anything new to show off, CES was covered in companies showing off their VR headsets and accessories, both at consumer and enterprise levels.
---
I've enjoyed Asus products and these products that the company showed off at CES this year all look fantastic.
Gaming monitors have only just got to 240Hz refresh rates from other manufacturers, but that's not how Asus plays ball. They were one of the first with a 144Hz panel, and now the bar is even higher with a 360Hz panel in the ROG Swift 360Hz.
---
I don't need this, but my GAWD do I want it.
Eracing is gaining momentum, with sim rigs dropping in price to attainable levels. That doesn't mean Razer's simulator will be anywhere near affordable though, as the bucket (seat) list of companies onboard is a veritable "who's who" of the high end of sim racing.
---
The racing rig isn't the only thing Razer announced this year at CES 2020.
5G is the big buzzword right now, so it's no surprise to see a Razer-branded 5G device – but if you were hoping for a 5G Razer Phone 3, you'll have to keep waiting…
---
I would do almost anything for better sleep – except spend money 🙁
See, it's all about neurofeedback loops. Put on their helmet, play some games on an app, and the system teaches you how to control the brain waves that impact sleep the most. Whoa.
---
What do you think? What do you hope to see from CES 2020? Let us know down below in the comments or carry the discussion over to our Twitter or Facebook.
Follow us on Flipboard, Google News, or Apple News